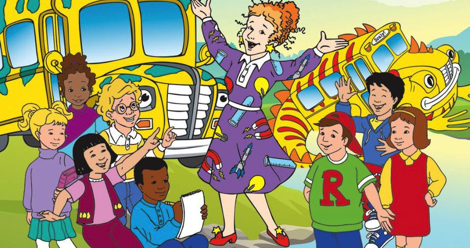 Fiction
What to Read Based on Your Favorite Classic TV Cartoon
This content contains affiliate links. When you buy through these links, we may earn an affiliate commission.
There are some teams that just work together seamlessly. From the original Scooby Gang to the TMNT, classic cartoons provided fun examples of how very different friends can come together to solve a mystery/fight off evil/rebel against a totalitarian regime. Here are some recent adult fiction titles led by ensemble casts, each of which feels like a spiritual successor to one of these classic cartoon squads.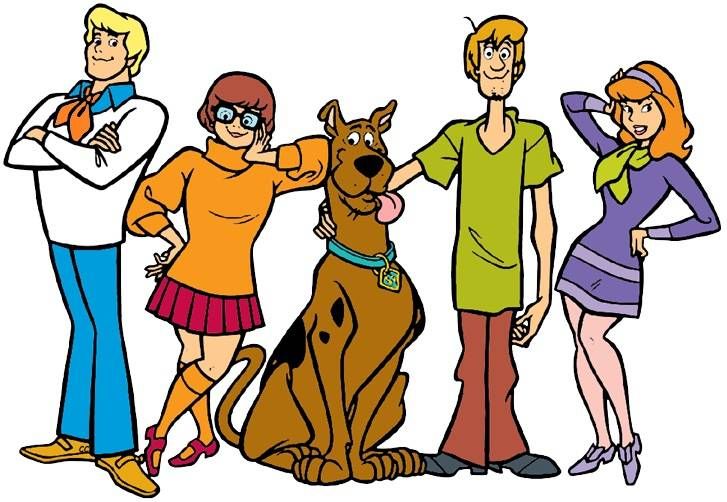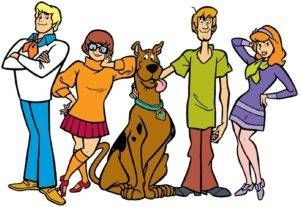 For fans of Scooby Doo's Mystery Machine detectives
From the name of the mysterious lake — Zoinx — to the title of Edgar Cantero's Meddling Kids, it's apparent the influence the classic cartoon was a big influence. This decidedly grown-up novel explores the traumatized grown-up version of a teen investigative gang, brought together in adulthood to revisit the one case that may have truly been paranormal. Legitimate horror combines with retro 1970s and 1990s touches in a work that's equal parts homage and its own unique thing.
For fans of Sailor Moon's Sailor Scouts
In a manner not dissimilar to how five reincarnated space goddesses unite in Sailor Moon to fight even, a group of unlikely friends team up in The Strange Case of the Alchemist's Daughter by Theodora Goss. In this book, the young women in question are the daughters and/or creations of famous literary villains like Dr. Jekyll, Victor Frankenstein, and Dr. Moreau, and, like the Sailor Scouts, each character has a special power or ability that works best when they're all working together.
For fans of The Smurfs
The 13th century Russian heroine of Katherine Arden's The Bear and the Nightingale shares a close connection with the elemental spirits who live in the woods around her village. Though she believes these spirits to be protectors, their existence is threatened when a newcomer to town interprets them as dangerous. While these creatures may or may not be blue, the villains certainly have an element of grown up Gargamel to them.
For fans of Jem and the Holograms
Fans of the glitter/gold/fashion/fame of this show may find both the girlie pink cover and the plot of Georgia Clark's The Regulars a fun read. The characters in this book stumble upon a magic method to change their appearance to something more glamorous — and in so doing, much confront who they really are on the inside.
For fans of the Gargoyles
While the show takes place in 1990s New York City, Aliette de Bodard's The House of Shattered Wings — the first in a series — imagines an alternate Paris suffering in the aftermath of a war between fallen angels, one in which nobody is all good or all bad.
For fans of the Muppet Babies
Remember how the Muppet Babies would spent much of each episode engaging in imaginative play? Well, the kids in Seanan McGuire's Every Heart A Doorway used to play in a Narnia/Wonderland/Neverland world until they grew out of it. What happens to magical children after their time in the other side comes to an end?
For fans of the Teenage Mutant Ninja Turtles
The only thing more exuberantly bonkers than a kid's show about mutant pizza-eating ninja turtles is Nicky Drayden's unimaginably creative The Prey of Gods. This book, set in South Africa, finds an unassuming human a la April O'Neill caught up in a thrilling battle between robots and giant Gods.
For fans of the Transformers
Grown up fans of the seminal kid's series about giant robots are sure to enjoy Sylvain Neuvel's Sleeping Giants, which takes a World War Z faux-documentary style to investigate the discovery of a Transformers-sized robot. After stumbling upon the robot's hand as a girl, grown-up scientist Rose and her team are interrogated about what they've found — and what it could mean for all of humanity.
For fans of Captain Planet and the Planeteers
While the classic multicultural environmental cartoon rallied behind Captain Planet, the survivors of environmental apocalypse in Lidia Yuknavitch's The Book of Joan find hope in child-warrior Joan, herself a sort of version of Joan of Arc.
For fans of The Magic School Bus kids
Miss Frizzle led her students on a series of wildly dangerous but always educational and fun field trips. In The Dying Game by Åsa Avdic, a group of business professionals in the near future are trapped on an island together in a bloody battle for a coveted job. You just know Miss Frizzle would come out on top of this sort of battle.
Save