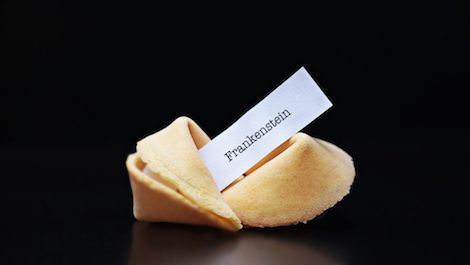 Critical Linking
Classic Literature as Fortune Cookie Fortunes: Critical Linking, January 6, 2019
Just for Book Riot readers: sign up for an Audible account, and get two audiobooks free!
---
9. Metamorphosis
A dream you have will finally come true.
I snort-laughed through these.
____________________
Libraries aren't just for books. They're often spaces that transform into what you need them to be: a classroom, a cyber café, a place to find answers, a quiet spot to be alone. It's actually kind of magical. This week, we have stories of people who roam the stacks and find unexpected things that just happen to be exactly what they required.
A new podcast series for book fans and library lovers.
2019 is shaping up to be a really exciting year for readers. There are books coming from authors that we're huge fans of, and debuts from up-and-coming novelists that we can't wait to delve into.
With that in mind, we've rounded up some of the upcoming books that we're really excited to see on our bookshelves this year. And before you ask — yes, this could be the year that George R.R. Martin and Patrick Rothfuss get around to releasing their long awaited The Winds of Winterand The Doors of Stone, but they don't have a release date just yet. We'll let you know if and when that happens. But in the meantime, there are tons of other, excellent looking novels hitting stores this year. Here's what we're the most excited for.
So many awesome-sounding science fiction and fantasy reads for the new year.