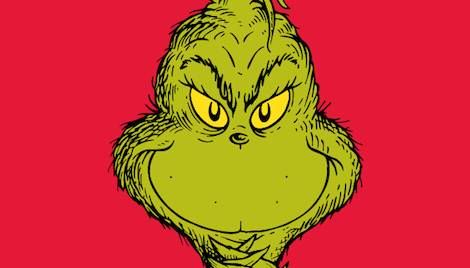 Children's
6 Classic Christmas Children's Books That Need To Be Made Into Movies
This content contains affiliate links. When you buy through these links, we may earn an affiliate commission.
This weekend, the third…yes, the third…film based on Dr. Seuss's classic book How the Grinch Stole Christmas hit theaters.
The third. Grinch movie. I think I speak for everyone when I say:
Listen, I love Benedict Cumberbatch as much as the next person, but is there really such a dearth of Christmas material that we have to recycle the same stories over and over on?
Turns out, there isn't! Here are six great Christmas children's books that would make lovely movies.
Some of these titles have been adapted before, mostly into short TV specials. A feature-length film adaptation is just the thing they need!
I used to love this beautifully illustrated story about a boy whose Snowman comes alive and whisks him away on a magical trip to the North Pole. I'm actually loathe to recommend this for a big screen adaptation because the 1982 cartoon is so perfect, containing, like the book itself, no spoken words. But it's a great story and I can see it being a beautiful film.
The Best Christmas Pageant Ever is such a great story it's actually a shame that the last time we've seen it adapted is a 1983 TV special. A story about the "worst kids in the history of the world," who hijack the local church's Christmas pageant and make it their own, this book is chock-full of Christmas redemption. It's just crying out for a feature-length remake.
This adorable story about a Jack Russell terrier who hears "Rudolph the Red-Nosed Reindeer" and thinks she might have what it takes to help pull Santa's sleigh was animated by none other than Matt Groening back in 1999. A dog who saves Christmas—what could be a better holiday movie than that?
This lengthy (554 pages!) book is a somewhat dark reimagining of the Santa mythos. In this version, Santa is the King of Forever in the Land of Immortals. In 1878, a letter from a small boy prompts Santa and Mrs. Claus to have their own child, Holly. But Holly's heart is frozen by an evil sorcerer, and she has to travel to Victorian New York to save her people, and Christmas, from the threat. Sounds right up Disney's alley!
Christmas and period pieces go hand-in-hand (think Muppet Christmas Carol, perhaps the greatest adaptation of all time), so this heartwarming story about a Depression-era family whose daughters fight over a beautiful doll they receive would make a great movie. Like all great Christmas movies, the message is that the day is about more than getting stuff.
This was another animated special that I loved growing up. Small Pine is a perfect tree growing in a kingdom far away. Small Pine hopes to be chosen for the honor of being the Queen's personal Christmas tree. But the tiny tree can't say no to the many forest creatures that want to find shelter and food in its branches, and soon it's no longer the perfect tree it once was.
Are there any more great Christmas books out there that would make great adaptations? Let me know in the comments!
And if you really want to check out the new Grinch movie in the theaters, here's the trailer I guess: