Classics
Classic Books That Teens Will Actually Like
Sponsored by Wednesday Books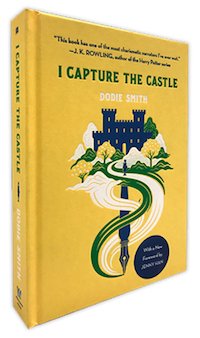 "One of the most charismatic narrators I've ever met." (J. K. Rowling)
I Capture the Castle has "one of the most charismatic narrators I've ever met." raves J. K. Rowling of the beloved reissue with a foreword by New York Times bestselling author, Jenny Han.
Seventeen-year-old Cassandra Mortmain and her family live in a ramshackle old English castle. Here she strives, over six turbulent months, to hone her writing skills. Her journals chronicle the changes that take place within the castle's walls, and her own descent into love. By the time she pens her final entry, she has "captured the castle"—and the heart of the reader—in one of literature's most enchanting entertainments.
---
Classics get a bad rap. When many people think of classics, most often, they think back to the books they were forced to read in high school—great works of literature, but maybe not always books that teens would choose to read on their own. That's about to change, because here's a list of classic books that teens will actually like.
1984 by George Orwell
Having only read this for the first time in the past 5 years, I was amazed at how Orwell envisioned the future—he was stunningly accurate in many aspects. Though life in 1984 wasn't like the book, life today (several years after my first reading of it) is closer to the book than I'd like ("fake news," anyone?). Classics endure for a reason, and 1984 is still going strong today, more so now than ever.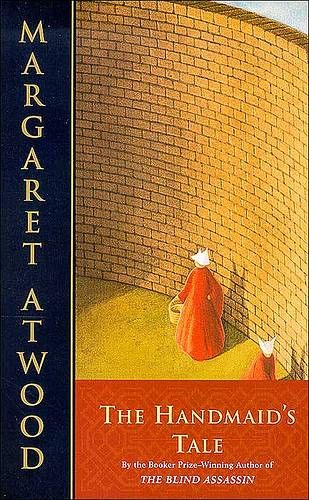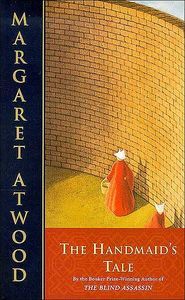 The Handmaid's Tale by Margaret Atwood
Despite the mature themes of the book, this is perfect for teens today, especially since they're more politically involved than ever—and thanks to the Hulu series, they've probably seen the TV version, anyway. Offred's story of being a Handmaid in Gilead is even more powerful in the book, and teens will find the dystopian setting both fascinating and horrifying.
Their Eyes Were Watching God by Zora Neale Hurston
I remember reading this as a sophomore in high school, and falling in love with Hurston's storytelling. Janie's story about family, finding love, rising up again and again despite hardship, and coming to rely on yourself, is timeless. Hurston was ahead of her time, with her exploration of gender roles and race, and her use of dialect, and setting as a character in itself make this a fantastic example of classic Southern literature.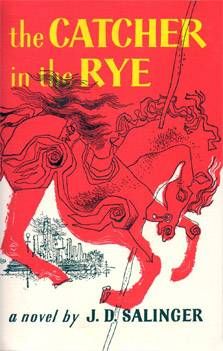 The Catcher in the Rye by J.D. Salinger
Okay, okay—I know this one is stereotypical, but as a teen, I loved Holden's sarcastic, dry demeanor and his biting commentary. I can remember laughing out loud in the library at his voice in the novel. Grumbling about girls, phonies, school, teachers—all of this still holds true today. Adolescence and alienation tend to go hand-in-hand, and I don't think teens will ever grow weary of Holden Caulfield.
A Wrinkle in Time by Madeleine L'Engle
A smart female main character, adventures through space and time, and a story about an immensely likable family? Who wouldn't love this? With the film version set to release in Spring 2018, why not get the original scoop first? Plus, the story is so spectacular, it's actually a quintet. The first book is the most well-known, but it's hard to stop reading this story once you start.
Fahrenheit 451 by Ray Bradbury
Another classic perfect for the present political day, Bradbury tells the story of a world where books and literature are illegal, television is paramount, and books are burned by firemen. The title itself refers to the temperature at which book paper burns, according to the story. When Guy, a fireman, starts questioning this line of thinking thanks to a new friend, it changes everything, and he finds himself on the run. Bradbury is a master of science fiction and dystopian writing, and this is a great place for teens to start with him.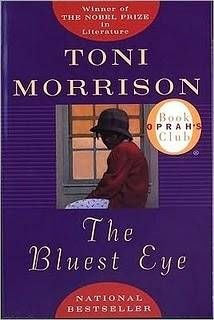 The Bluest Eye by Toni Morrison
Set shortly after the Great Depression, a young girl named Pecola is teased because she's "ugly." The reason for her so-called ugliness? Her dark hair and skin. She comes to believe that blue eyes will make her pretty, thanks to the white dolls she's grown up with. Alternating between present day and flashbacks, Morrison explores Pecola's parents' stories of growing up black in a primarily white community, and themes of race, class, and the intersection between the two. Although this was written almost 50 years ago, it still reads true today, sadly.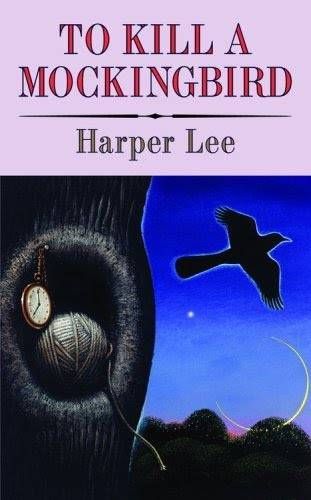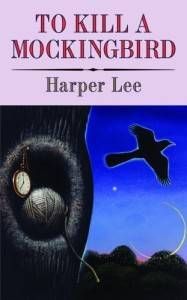 To Kill a Mockingbird by Harper Lee
I confess, this is one of my all-time favorite books. (That iconic cover was the one I first read in high school, bringing back all the feels). Scout, Jem, Dill, and Boo are the kind of characters that stay with you long after you finish this, and Lee's evocative writing puts you right in the story. Scout is a lovable imp, and her voice is instantly likeable, in this story about justice (and injustice) in the deep South.