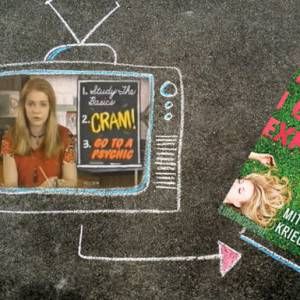 Pop Culture
Clarissa Explains TV Characters I Want To Be Novelized
This content contains affiliate links. When you buy through these links, we may earn an affiliate commission.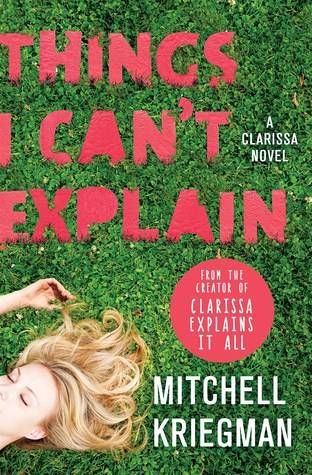 I was surprisingly excited when I heard Clarissa Darling would be coming back via her own novel: Things I Can't Explain. Surprised because I hadn't really thought about the show in a while but as soon as I heard the announcement I realized I'd missed that cancelled-too-soon-for-a-ridiculous-reason '90s show. If you missed it, it was a Nickelodian show were Clarissa navigated life as a teenager including school, her quirky parents, and her super annoying brother Ferguson. Oh, and she dressed really uniquely, had a best friend, Sam, who came over by putting a ladder to her window, and she used things like graphs/charts drawn on the screen to explain things to the audience.
The book, written by the show's creator, is exactly the personality I would have imagined Clarissa to have as an adult. But what I enjoyed most was that Clarissa's life is a disaster. Not because I wish harm on characters I like but because that's life. Usually when you're trying to figure out your life, career, and love life the universe laughs.
Which got me thinking about which TV characters I would love to see novelized—not starting from where the show ended but set now allowing all the years to have passed and the characters to have grown.
Winnie Cooper
My math is shitty but I think if the show was set in 1968 and she was 13 then she'd be 60 in her book and I am ALL for that.
What I Want: Is to know who Winnie Cooper grew up to be and what struggles she's facing in her 60s.
What I Don't Want: A ridiculously forced How-I-Met-Your-Mother-we-got-her-back-with-Kevin nonsense.
Punky Brewster and Cherie Johnson
I know they're still best friends so the book would switch point of view between the two of them—or maybe they've had a falling out and something is about to reunite them?!
What I Do Want: Descriptions of Punky and Cherie's clothing.
What I Don't Want: A PSA chapter where Cherie's kid plays hide-n-seek in a fridge and I don't want the entire book to be about their love lives.
Ned (Pushing Daisies)
I will never get over the cancellation of my favorite pie man and I will take more Ned anyway I can get him.
What I Do Want: More mysteries and a few beautifully illustrated pop-up book pages.
What I Don't Want: Anyone telling me that I can't have this.

Whitley Gilbert
I could always count on her to say something obnoxious and hilarious which made me love her, with or without Dwayne Wayne.
What I Do Want: I want to know if she's still a conservative Southern Belle and if her and Dwayne are still married? Or will they be a Gone Girl situation?- Ha, just kidding. But seriously there child would be 21 now so maybe it would be his college experience.
What I Don't Want: A widow. Or dead child.
What TV characters would you love to catch up with?
Save