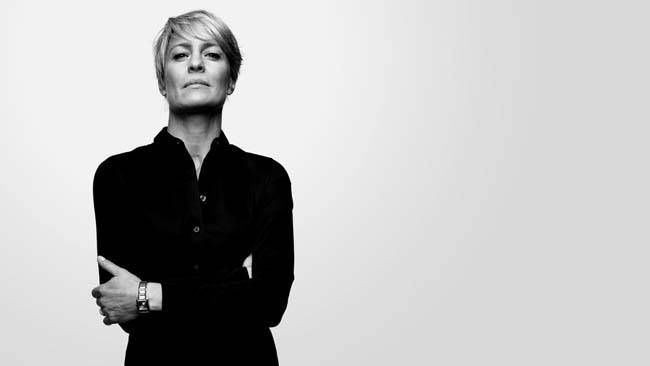 I should hate her, but I love her so much. What is it with Claire Underwood? Do we love her because she's beautiful? Clever? Intelligent? Successful? All of the above? BUT SHE IS KIND OF EVIL. She is. Yet, they've given her just enough vulnerability to make her human.
What I really can't believe is that we have to wait until the beginning of next year for more of her. (Seriously Netflix, let's do double seasons or at least make a full length season's worth of episodes, shall we?)
Since we can't have Claire, I've pulled some of the books, authors, and genres that we think she would like. What would you add to the list?
Books:
Lean In by Sheryl Sandberg
Prep by Curtis Sittenfeld (a throwback to her Texas prep school days)
The Prince by Niccolò Machiavelli
The Art of War by Sun Tzu
HRC by Jonathan Allen and Amie Parnes
Authors:
Edith Wharton
Virginia Woolf
Simone de Beauvoir
Anais Nin
Genres:
Political biographies (think Kennedys, Clintons, and Roosevelts)
Scandinavian mysteries (for something light)
Save