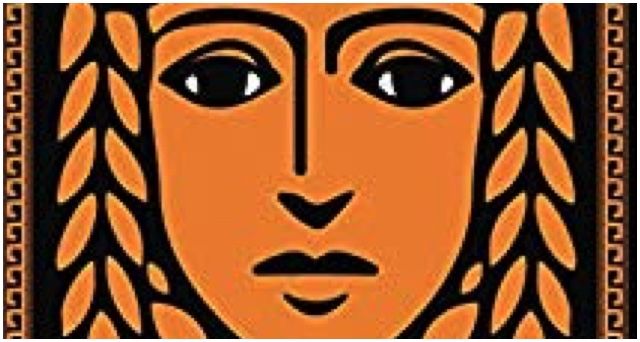 Classics
10 CIRCE Book Club Questions: A Reading Guide for Madeline Miller's Novel
This content contains affiliate links. When you buy through these links, we may earn an affiliate commission.
Circe by Madeline Miller is really. freaking. good. So good that if your book club chooses this as your next book to discuss, you'll probably want to hug the person who chose it. I know this, because I chose this book for my book club, and I demanded everyone hug me about it. It's that good. But there's a lot to talk about in this book. The mythology! The feminism! The humor! The sex! The magic! The minotaur! Where to begin? In this reading guide, you'll find 10 Circe book club questions covering all the most important Circe-related topics.
Circe by Madeline Miller: A Reading Guide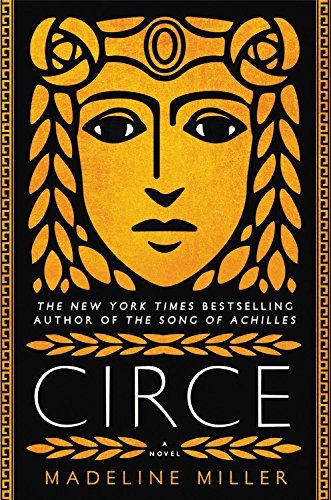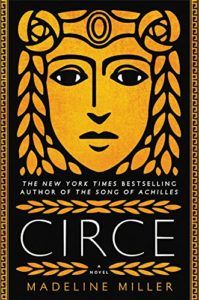 Circe is Madeline Miller's follow up novel to her critically acclaimed first novel The Song of Achilles. Released on April 18, 2018, Circe retells the story of Circe, a villainous character from The Odyssey.
But in this version of the story, Circe is not evil but misunderstood. She was born in a house of Gods and Titans and yet she craves the companionship of mortals. Lacking the powers of her siblings, Circe instead turns to witchcraft. But Zeus is threatened by her powers and banishes her to the island of Aiaia. Here, Circe only has the company of her tamed wild animals and the occasional visit from different mythical figures, including, of course, Odysseus.
Madeline Miller studied the classics at Brown University, and her love for mythology is evident in both The Song of Achilles and Circe. Her second novel has been widely loved by critics and readers alike. Paste Magazine listed Circe as the second best novel of the 2010s, in a list of 40. HBO Max has also picked up Circe for an 8-part mini-series adaptation. In short, everyone's crazy about this book, and you probably will be too once you read it.
After you do, consider the following Circe book club questions.
10 Circe Book Club Questions
Clearly Madeline Miller is a scholar of the classics, and that comes across in this novel. How familiar were you with the story of

Odysseus

before reading this novel? And how familiar were you with Circe? Do you think people would benefit from knowing the story of Odysseus before reading this?

This has been called a feminist retelling of Circe's story. Would you agree with this? If so, what makes this story feminist?

What is the point of retelling Circe's story? Does your opinion of Circe and the other characters of this story change after reading this novel? What do you think Madeline Miller's goals were in retelling this story?

Circe has empathy for mortals in a way that a lot of Gods (most Gods) don't…aside from Prometheus. Why do you think this is? What is behind her fascination with mortals? Why do you think her encounter with Prometheus keeps coming back to her throughout the novel?

One of the most exciting things about this novel is all of the witchcraft. Throughout history, witchcraft has often symbolized

feminine powers and is maligned because of this. How do you feel about the way witchcraft is represented in this novel? Is it different to other representations of witchcraft you've read? If so, how?

How do you feel about the portrayal of Odysseus in this novel? His relationship with Circe? Penelope? Others? Circe seems to have an affection for him, but why? And do we as readers care for him?

Of course Circe's time with Odysseus is significant to the story, but the novel includes many other encounters with famous mythical figures. Some examples: Medea, the Minotaur, Glaucos, Hermes, Athena, and so many more. Which of these stories did you enjoy the most? Which ones surprised you?
How did you feel about Circe's romances in the book? With Glaucus? Odysseus? Telemachus? How did these romances affect her and change her?
In contrast, what are Circe's relationships with women like in the book? Which women seem to have the most influence over her? What do you think of her combative relationship with many of the female characters in the novel? Are there positive female influences for Circe in the book?
What did you make of the ending? Was it a tragic or hopeful ending? Or was it both? Why did Circe choose this for herself? Why did it make me so emotional (just saying)?
Circe Book Club Questions: Further Reading
If you still want further reading to prepare for your Circe book club meeting, I hear you. Madeline Miller has an excellent reader's guide on her website. You also might consider reading this interview with Madeline Miller.
Loved Circe and want to read more books like it? Check out this list of books like Circe or this list of the Best Greek Mythology Books. Enjoy!