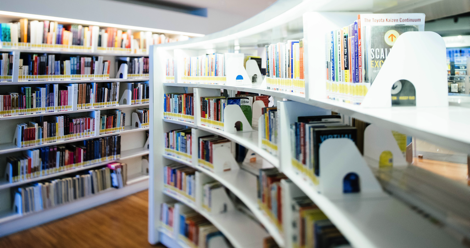 Newsletter 1
Chrome's Library Extension Will Change Your Life
The internet just keeps making it easier for you to find books at your library.
Library Extension (Only on Chrome, for now, but they say it's coming to Firefox soon!) pops up on Amazon and Goodreads when you're searching for books and tells if your library has any copies. Library Extension will change your life.
You choose your library (or libraries, if you're a wild patron) and it runs in the background to see if your library system has the book in its catalog and how many copies are available. The BORROW button sends you right to the book in question on your library's card catalog and from there you can find its specific location or put it on hold.
It's great for when you're shopping on Amazon and want to save money and shelf space. It pops up right above the "add to cart" section.
It's also great for when you're browsing on Goodreads. It's under the book description.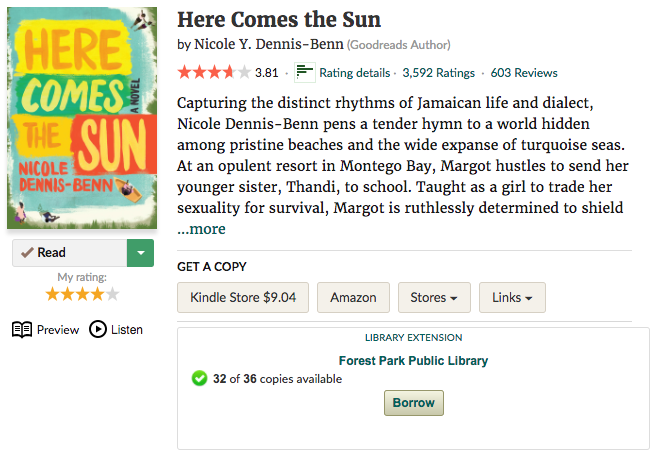 This is so great, you guys. I have found so many books that are at my library this way. Usually when I find a book with a small printing, I assume I'll never find it or will have to shell out the big bucks for it. But this handy box has changed my life and put so many more books in my hands.
Related: Google search tells you if an ebook is available at your library.
Happy librarying!