Religion
6 Christian Romance Novels to Get You Started On the Genre
This content contains affiliate links. When you buy through these links, we may earn an affiliate commission.
Christian romance novels are love stories that have either overt or subtle Christian beliefs throughout. I know the term Christian romance can seem like an oxymoron. Romance novels are known for steamy sex scenes and strong feminist themes, which are traditionally thought of as at odds with traditional Christian beliefs. However just like romance, there is a huge variety within the genre, and there are some excellent reads available. Here are 6 Christian romance novels to get you started.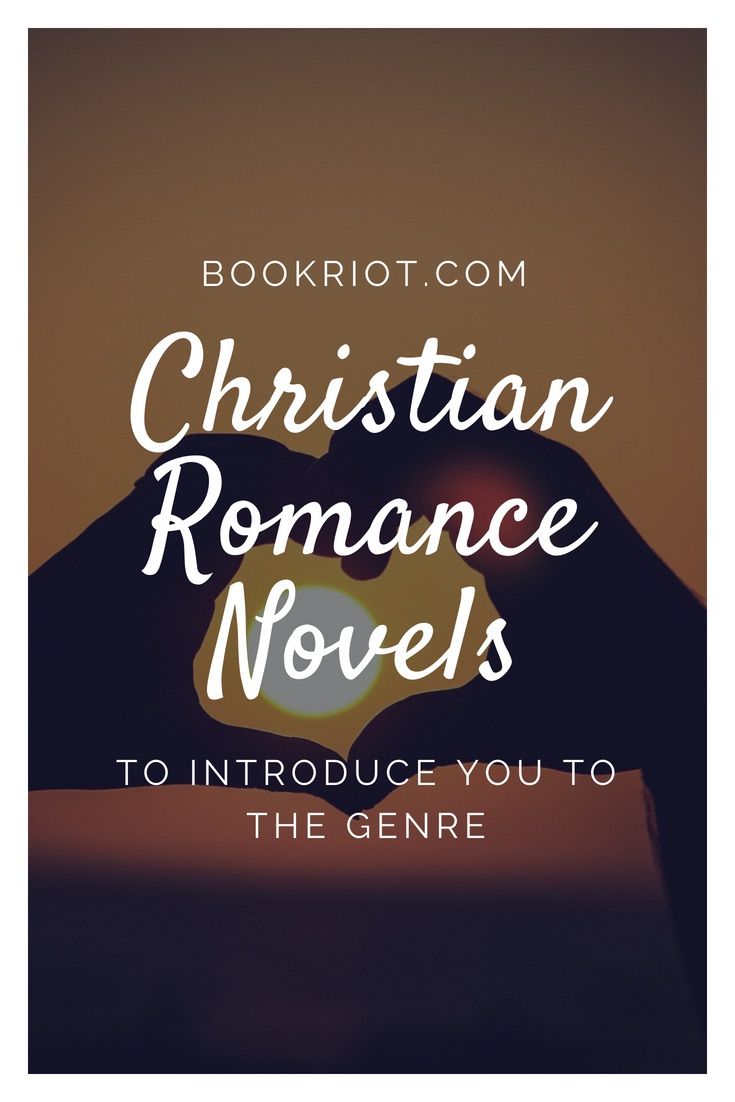 Of course, we're starting with one of the queens of romance. In this contemporary Christian romance, Bernadine Brown catches her husband cheating on her and goes home with millions in the divorce. Bernadine feels like it's her God-given duty to use the money for good, so she buys a town. That's right, an entire town. Not everyone in town is thrilled with the changes Bernadine wants to make, but with the help of Trent July, the town's mayor, they get to work.
This is another contemporary Christian romance, but more of a prodigal daughter story. Lacey Carmichael was so fun-loving at 18 that she got herself kicked out of the house. Now, eight years later, she's back home and confronted by everything she ran away from, including her ex-boyfriend and pastor's son, Jack O'Bryen. Jack's faith has been shaken to the core when his father's affair goes public. It's up to Lacey to restore his faith not only in her, but in the religion they both grew up loving.
Ruby "Red" Masters is being framed for murder thanks to The New Rulebook, something she knows nothing about. She's starting to question everything and turns to the one person she knows she can trust, her best friend and police officer, Robert Towers. Racing against the odds and the clock, Robert and Red rush to solve the mystery before it's too late. But what Red didn't count on was that Robert was going to fall for her along the way. At first, she's annoyed by his newfound faith, but when out of options, it might be the one thing that can save her.
In this historical Christian romance, Amanda Stewart is not only devastated by her father's death, but now she's all alone in the world. Having just graduated from Oberlin College, Amanda decides to use her grief for good and start a school to educate those who were formally enslaved. She moves from Ohio to Georgia in 1866, where she's not welcomed by the mayor, blacksmith, and occasional preacher Virgil Smithson. He doesn't need a snobby, overeducated schoolteacher in his town, thank you very much. But a promise to his late wife to teach their daughter to read and write nags at him. Finally, the aftermath of the Civil War seems too much for this new community, causing Amanda and Virgil to team up for the sake of the people. Also, as it turns out, for the sake of each other.
This historical novel, set in 1850s California gold country, tells the story of Angel, a woman sold into prostitution as a child who has found that the best way to protect what little of herself is left through a hatred of men. Then, she meets Micheal Hosea, a Christian, who marries Angel and pledges to love her as God loves the church. Slowly, over time, he changes everything Angels knows to be true about how cruel men can be. With this realization comes an overwhelming feeling of being unworthy, so she runs. It's in this time alone that she realizes her true healing can't come from the kindness Michael alone, but must come from God.
Elizabeth Thatcher adventures to the foothills of the Canadian Rockies to teach. When she arrives, it's the opposite of the cultured upbringing she's used to. While she can't control much about her new life, she vows not to fall in love with any of the frontiersmen so she can focus on her work at the school and in the local community. That is, until she meets Wynn Delaney, a member of the Royal Canadian Mounted Police.
What are your favorite Christian romance novels?
Also In This Story Stream