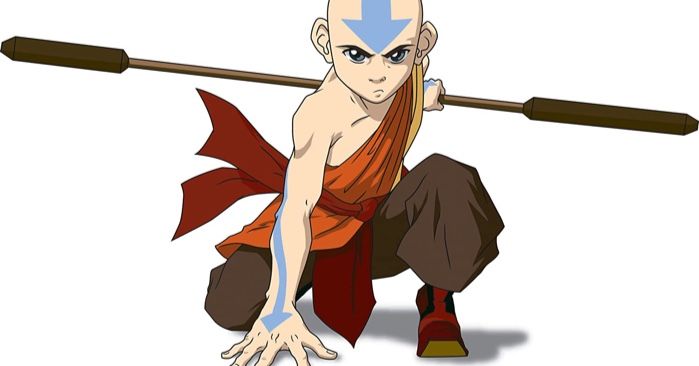 Lists
Finished Re-Watching AVATAR? Choose Your Favorite Character to Find Your Next YA Read!
This content contains affiliate links. When you buy through these links, we may earn an affiliate commission.
One of the first shows I ever watched on Netflix was Avatar: The Last Airbender. Streaming TV series were still relatively new then, and my brother and I instantly became absorbed in this one. (We'd just finished Lost and were looking to fill that void). With the show's recent rerelease on Netflix, I've found myself settling deep into the comfort of rewatching.
Avatar: The Last Airbender has so many engaging components. The elemental magic system and well-developed history of past Avatars immediately hooked me in. I think the magic of the characters charms me the most though. The characters in Avatar: The Last Airbender are really memorable. Rewatching the show now has made me realize they're even funnier than I remembered. Made up entirely of people of color, the main cast of characters engage in some great banter together and character growth. Even side characters get developed storylines and reappear throughout the show's three seasons. Who doesn't love the hilarious misadventures of the Cabbage Merchant?
Avatar: The Last Airbender holds such a nostalgic place in my heart. Watching these captivating characters traipse across a fantasy landscape trying to save the world makes my day a little brighter. It's got the lovable teen crew feels of Stranger Things paired with Miyazaki level world-building. Zuko even pulls off a change of heart as epic as Steve's in Stranger Things. If you can't get enough of the Avatar characters, pick your favorite character and find your next YA book to read!
If Your Favorite Character is Katara, Read:
If Your Favorite Character is Aang, Read:
If Your Favorite Character is Sokka, Read:
If Your Favorite Character is Toph, Read:
If Your Favorite Character is Zuko, Read:
If Your Favorite Character is Azula, Read:
If Your Favorite Character is Uncle Iroh, Read:
---
The characters of Avatar: The Last Airbender have left an impact on me long after I finished the show. Their stories exemplify standing up for what's right and finding courage in the darkest of circumstances. They navigate complex issues, from grappling with grief and personal resentment to finding redemption and renewed hope. And even when the going gets tough, they don't forget to find things to laugh about. I hope these stories will keep you feeling connected to the characters of Avatar after you finish rewatching the show!