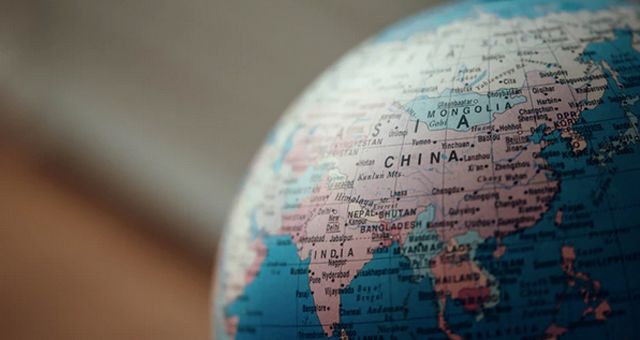 This content contains affiliate links. When you buy through these links, we may earn an affiliate commission.
The day I picked up The Three-Body Problem was a momentous day in my reading life. Before then, I had truly never read a translated book that I enjoyed. It's shameful, I know. I was cutting myself off from a literal world of literature not written in English. Translated works had always felt stilted and slow to read in English, and I felt like I was missing a large swath of context and understanding from the original language. But Chinese science fiction changed all that.
It started with Cixin Liu. The Three-Body Problem is the start of my favorite science fiction trilogy, and never once felt stilted or obviously translated. It opened a door for me to read more global literature, for one, but, specifically, now my favorite subset of global lit is Chinese Science Fiction.
Chinese science fiction is a diverse, undeniably unique type of sci-fi. And it contributes to the worldliness of the genre as a whole, one whose strengths rest in societal critique and philosophy. How can we only have societal critiques from the West? We need global perspectives to further the ongoing conversations happening throughout science fiction and on the planet as whole.
"What Makes Chinese Science Fiction Chinese?"
What makes Chinese science fiction different besides its original language? Immensely talented author Xia Jia (who we will talk about more further down) addressed this at a panel some years ago. At the panel, someone asked: "What makes Chinese science fiction Chinese?" Xia Jia's article in response explains that:
"Contemporary Chinese science fiction writers form a community full of internal differences. These differences manifest themselves in age, region of origin, professional background, social class, ideology, cultural identity, aesthetics, and other areas. However, by carefully reading and parsing their work, I can still find aspects of commonality among them (myself included). Our stories are written primarily for a Chinese audience. The problems we care about and ponder are the problems facing all of us sharing this plot of land. These problems, in turn, are connected in a thousand complicated ways with the collective fate of all of humanity."
Long story short: Chinese writers are coming from a different historical legacy, and a different contemporary moment than those from the West, and the United States in particular. Yes, reading Chinese science fiction can broaden one's cultural perspective and knowledge. But a lot of it is just really damn good.
This is the first Asian novel to ever win a Hugo Award for Best Novel (which is basically the Nobel Prize of sci-fi). The Three-Body Problem starts one of the most expansive, mind-blowing series out there. Okay, so maybe I'm a little biased toward this one. But in my defense, every person I've recommended this book to has loved it.
This book begins in the cultural revolution in China, but travels to the future and back to the past throughout. It tells the story of our Earth, once some life-altering information comes to our planet. I won't give too much away, but it's safe to say you won't regret picking this one up.
If you want to just try a short story of Liu's, his short story Taking Care of God is a good place to start.
Xia Jia
Mentioned above, Xia Jia is one of China's best sci-fi authors. I was first introduced to her in Ken Liu's (no relation to Cixin Liu) anthology of Chinese sci-fi, Invisible Planets. Besides the wonderful essay included at the end of this anthology, her short stories are breathtaking. Here is the link to one of her most famous stories, "A Hundred Ghosts Parade Tonight." She's also actually getting an entire English-language collection very soon, which you can find the Kickstarter for here.
Tang Fei
Tang Fei is just one of the pen names of Chinese author Wang Jing. She specializes in short stories, and they are…hauntingly good. They always transcend genre conventions and reader expectations. As a young woman, she's published more than 125,000 words of short stories in several genres. The title of Ken Liu's second Chinese sci-fi anthology comes from her story Broken Stars. In addition, many of her stories appear in Clarkesworld, such as her most recent entry there, "Wu Ding's Journey to the West."
I love me a good book about class struggle. And that's exactly what Waste Tide is. It examines the violence of late-stage capitalism and advanced technologies through the eyes of a young woman. Focusing on trash-ridden, poisonous Silicon Isle, Chen follows a bunch of characters as they navigate this near-future world. If you want to start Chen with a short story, I'd recommend his "The Year of the Rat," a rather disturbing but poignant tale. This can, of course, be found in Invisible Planets. Quick shoutout to Ken Liu for being one of the pioneers in bringing Chinese science fiction to the United States. His anthologies are perfect for beginners looking to dive into this particular genre.
---
I hope this article serves as a starting point for everyone interested in Chinese science fiction (and honestly, everyone should be). We already know why it is important to read diversely. That includes those across the world. Let's all continue to grow our understanding through literature as much as we can. And with these books, you'll have fun doing it.