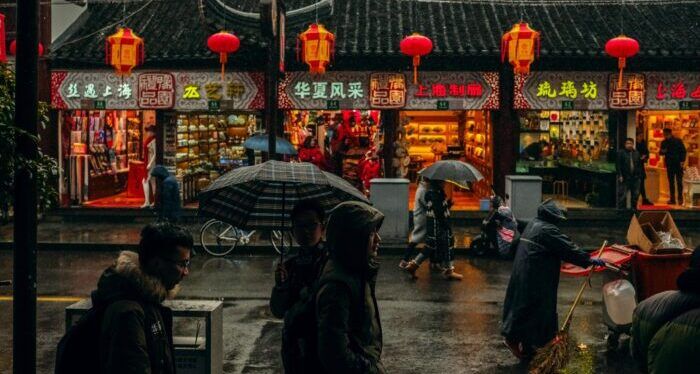 This content contains affiliate links. When you buy through these links, we may earn an affiliate commission.
China is the largest publisher of books, magazines, and newspapers in the world by volume. Chinese authors won the Nobel Prize for Literature in 2000 and 2012. And as of September 2020, overseas readers of online Chinese literature exceeded 31.9 million people. So as readers, we really have no excuse for not reading Chinese literature in translation.
The Chinese literary tradition dates back to the 14th century BCE. Now, online literature is key to Chinese literature's development and popularity. The internet has allowed Chinese authors to explore, express themselves, and experiment, particularly marginalized authors who are less likely to be traditionally published.
Chinese literature is increasingly available in English translation. The online platform, Webnovel, has uploaded more than 900 translated Chinese literary works since it was founded in 2017. And in 2005, the government began to sponsor translations of government-approved Chinese works, hoping to increase the number of books making it into the global literary world.
"Government-approved" is key. China's state-run General Administration of Press and Publication screens all literary works to be published in print or online, and can legally censor and ban books, deny authors the right to publish, and shut down publishers. Book fairs held in China have had to exercise self-censorship, and foreign authors have discovered that their books were censored in their Chinese translations. The government still holds public book burnings, and the seizure and detention of publisher Gui Minhai is just one example of China's repressive policies and actions when it comes to the publishing world.
Between the popularity of Chinese literature around the world and the political importance of China in the midst of global events today, it's more crucial than ever to engage with Chinese literature in translation. Here, I recommend 14 works of Chinese literature for you to put on hold at your local library.
Please note that while I took great care to list content warnings where I could, things can fall through the cracks. Please do additional research on the recommended titles if needed.
---
Want more books in translation content? I have lists for you of books in translation from Catalonia, Argentina, France, Mexico, Central Africa, Japan, Southeastern Europe, and Brazil. If you have recommendations or requests for future lists of books in translation, or if you want me to know about a book I missed, please let me know on Twitter.