Children's
Children's Valentine's Books, Sparkly and Saccharine to Sweet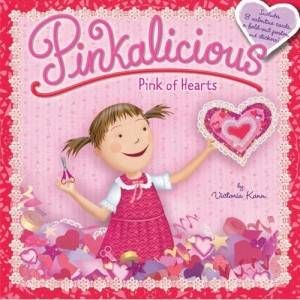 What's going on now for children at the bookstore? Pink. Pink. And more pink. Take Victoria Kann's best selling oeuvre: Pinkalicious, Purplicious, Goldelicious, and The Pinkerrific Playdate among others, and here for the holiday of love, Pinkalicious: Pink of Hearts which sounds like a porn film to me. To my 4-year-old daughter it sounded like a sale. Ca-ching.
My daughter also wanted Sandra Boynton's Snuggle Puppy! It features a mother dog and her pup making cookies together and bolstering one another's self-esteem with lines like, "I like who you are and what you do, ooooo everything about you." In addition, she expressed the need for Nancy Tafuri's latest, All Kind of Kisses, which is set in a barnyard, like so many children's books are. Why? Hardly any of us have seen a barnyard. This one is populated by mother-and-child pairs. Little Kid is a goat, which I thought was funny, and likes maaaa kisses; Little Calf likes mooo kisses; and – you guessed it – Little Chick likes cheep kisses. Honestly? Me too.
The ones I refused to open: Valentine's Dora The Explorer, Elmo, Curious George. The Nate The Great series had a Nate The Great and The Mushy Valentine , The Candy Fairies had A Surprise Valentine, and of course Disney had sparkly and saccharine princesses in various ball gowns looking both buxom and skinny.
I love Valentine's Day. A day about love. How great! How needed! So I appreciate a book for children that's about the vagaries of love, and its challenges. Love must be made, it should not be won, deserved, or expected. Three children's Valentine books I liked among the pink puffy-paint and "it comes with stickers" drivel: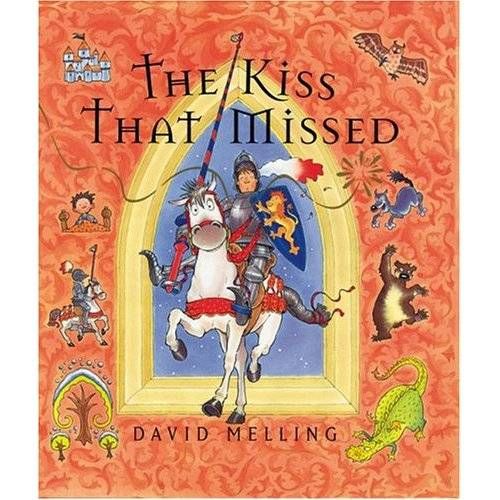 The Kiss That Missed by David Melling, about a goodnight kiss that misses its mark and floats through the kingdom, wrecking havoc (Cupid could approve, and so would Shakespeare; the course of love never did run smooth); The Day It Rained Hearts by Felicia Bond about a day that rained humble little red paper hearts, how adorable is that? And Mary Engelbreit's The Queen of Hearts about the very old fashioned art if making Valentines, and Valentine's boxes. The girl in the story decorates hers with doilies and feathers, and it looks like how Emily Dickinson describes hope.