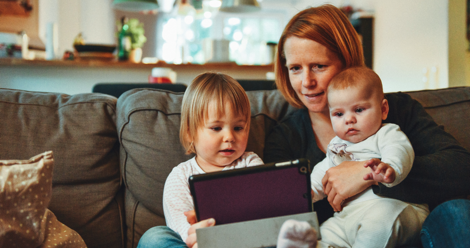 Children's
18 Things I've Learned As A Children's Literature Researcher
This content contains affiliate links. When you buy through these links, we may earn an affiliate commission.
This is a guest post from Daisy Johnson. I read, write and research children's books. I'm also a librarian, blogger, and I make pretty amazing chocolate brownies. Cake and books, what's not to love? Follow her on Twitter @chaletfan.
---
People will think that they are the first to ask "So does that mean you just read Harry Potter?" They are not the first person to ask this.

Picture books are magic.

Research is a conversation and you will get better the more you talk about it.

Shirley Hughes can do no wrong.
Ditto Judith Kerr.

You have a voice. Use it. Stand up for those things that matter. Call out those things that need calling out.

Children's books have readers. Don't ever forget that you're working for them as much as yourself.

You. Will. Question. Everything.

The Hate U Give by Angie Thomas is epochal.

You will learn how to spell phenomenological but you will still have to check it every time you write it.

Be honest. With yourself but also with others.

Admit when you're struggling. Listen to others when they admit this to you. Look after each other.

There May Be A Castle by Piers Torday will make you cry beyond belief.
As will A Monster Calls by Patrick Ness.

Social media is a lifeline. Learn to listen as much as you tweet. Hear the conversations of others. Let it make you and your work better.

You will be unbearably sad and unbearably happy, often all in the same day, and when you look back on these days, nothing and everything will make sense.

Feverishly intense conversations with small children about their favourite books will suddenly be the best thing in your

world. Seriously. Small readers and the light that burns in them, that full-body-light, it's the best.

At some point, when somebody asks "So does that mean you just read Harry Potter?" you will say yes and then launch into a three hour long treatise about the need to rehabilitate Petunia Dursley just to see the look on their face.