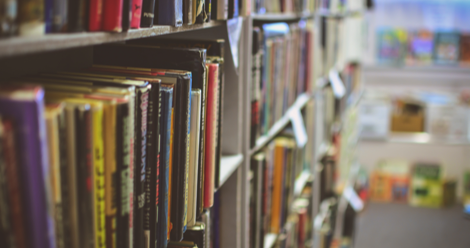 Children's
13 Awesome Children's Libraries Around The U.S. That Will Make You Want To Be A Kid Again
There's nowhere I'd rather spend time than in a library. I was lucky enough to grow up with a family that regularly took me to the library as a kid, and I do believe that helped me grow up and pursue a career in libraries.
Despite not being a librarian anymore, I still harbor deep fondness for the library. One of the (many) things I love is when a library makes smart, creative use of space for their children's areas.
I asked fellow librarians to shout out some of their favorite children's libraries and children's library spaces from around the USA. Check 'em out below. I've included a mix of spaces that are big and innovative, as well as those that are smaller and make creative, savvy choices within a tight budget and space situation. Please note, though, that due to copyright, selection was limited to libraries (and eager patrons) with images of their children's libraries on Instagram; with the awesome suggestions I received, I only wish I could showcase more! If your favorite isn't included, that might be why.
Know of any other really rad children's libraries or children's library spaces in the U.S.? Tell me about them in the comments.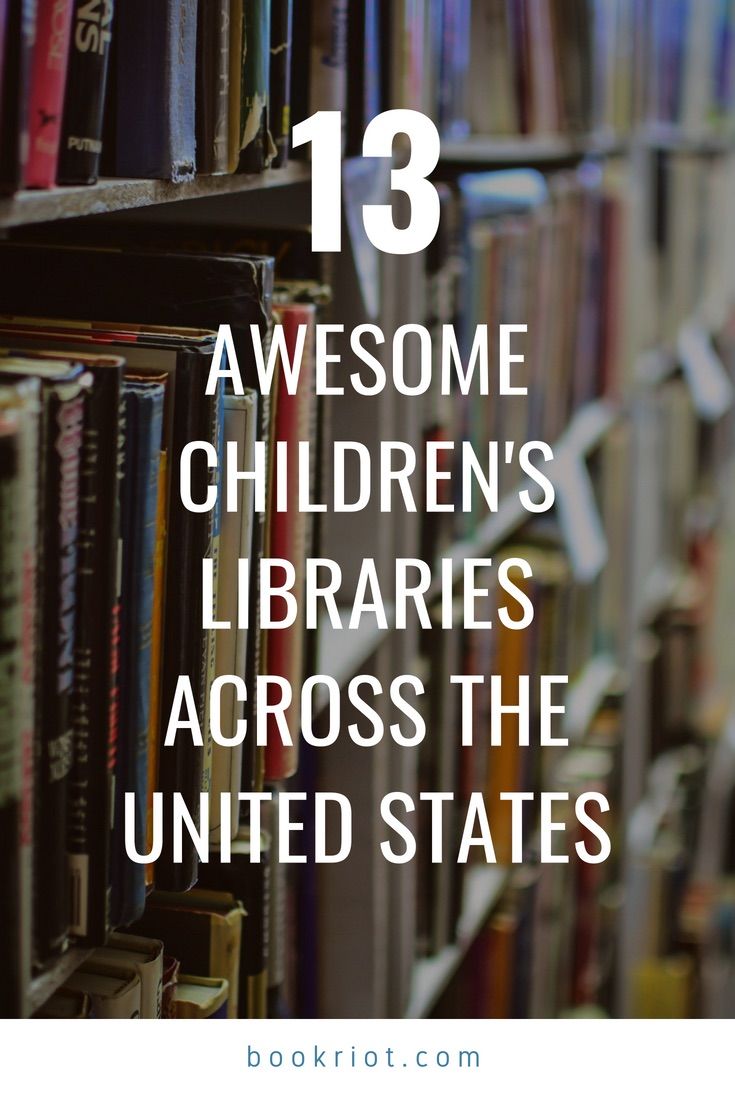 Awesome Children's Libraries ACross The USA
Arlington, Texas
How can you not be drawn in by such a bright, friendly, inviting, and brand-new space? The Arlington Downtown library recently underwent a big renovation, and includes dedicated areas for children and for teens. The children's space, as pictured above, features some cool seating options for the youngest readers to camp out. You can check out more photos and read about the changes at the library in this piece about the grand opening.
Avon Lake, Ohio
There aren't a whole lot of pictures that are shareable for this library, but spend a little time checking out this piece from a Cleveland blogger highlighting the cool DiscoveryWorks space inside. This summer, the library hosted a rock concert for children and adults, which garnered some nice press.
Check out the DiscoveryWorks Facebook page for more photos of what the inside of this children's library looks like.
Boston, Massachusetts
Renovated in the last few years, the downtown Boston Public Library features a vivid space for children eighth grade and younger. The walls are splashed in bright colors, and they include an homage to the city around them. There is bright furniture, including an oversized, over stuffed chair for librarians and performers to use during story time. A sensory wall and large statues of animals, along with a stage for playtime and performance, are also part of the library. You can learn more and see even more stunning photos of the children's library here.
Brentwood, Tennessee
Want to walk inside a literal storybook? Then the Brentwood Public Library is one of those must-visit libraries on your next trip through Tennessee. The children's room in the library is set up like a fairy tale forest, perfect for livening the imagination of young readers—and those who are more seasoned.
Long Island, New York
I'm not sure how you couldn't fall in love with an entrance like this one. It's welcoming and a reminder of all the amazing stories just waiting to be discovered within. This children's library might not be the brightest nor the most modern, but there's something just perfect about the way the space is used to encourage young people to come inside and find their perfect next read.
Cerritos, California
I highly encourage poking around on Instagram looking up the Cerritos Library, as it's a highly 'grammable, gorgeous, and creative children's library space. The entrance puts books front and center, while a giant fairytale forest tree greets entrants. Oh, and there's a giant dinosaur, a giant lighthouse, and a not-shabby-at-all massive aquarium. Talk about a space children DREAM about it.
Clinton Township, Michigan
Clinton-Macomb Public Library runs a gorgeous instagram page that will give you even more looks at their incredible children's library space. Play is emphasized at the library, and that's seen not only above (what an imagination station!), but also in the train that runs through their ceiling and other surprise train finds throughout.
Franklin Lakes, New Jersey
https://www.instagram.com/p/BLe6XSpjIX0/
One way to make your children's area inviting is to make it stand out from the rest of your library in a way that screams "this is a place kids want to be." Franklin Lakes does that with this bright entrance, covered in books and popular characters from children's literature. This was a low-budget design project the library undertook a few years back, and the effect is pretty great.
Charlotte, North Carolina
https://www.instagram.com/p/BkdGLpRgFBa/
ImaginOn is a joint project between the Charlotte-Mecklenburg Library and the Children's Theater of Charlotte, located in the city's cultural district. This facility houses a library specifically for kids 11 and under, a library space for teens, two theaters, an interactive exhibit space, and more. The space is bright and inviting, and just poking around a bit on their virtual library tour makes it clear that it's a one-of-a-kind, amazing children's library.
Keller, Texas
I cannot get enough of the gorgeous story time room this library has, complete with bright colored carpet and plenty of seating space. But in addition to seeing how lovely the inside of this library is, it was more than worth it to highlight this library for that last image and post there—a powerful reminder of the role libraries play in the lives of citizens.
Crown Heights, Brooklyn, NY
Though not a public library, many members of the public (note the restrictions on their website) are welcome to visit this Jewish library in Brooklyn. The story behind this library's founding is one worth reading, as it was dedicated to a member of the community who died unexpectedly young. The bright train with seating, the nice open space, and the wide selection of texts and technology are worth noting.
Magna, Utah
Relying on Instagram images to populate a post on awesome children's libraries is never going to show what it is that makes these libraries so special. Sure, they're fun and inviting, creative and splashy, but beneath the color and design are the things you don't see. Dedicated librarians, thoughtful programs, and in libraries like Magna's, the fact that there are 100+ interactive elements scattered throughout the children's library for kids to try. All parts of the design are meant to be educational and help kids develop key intellectual and motor skills.
Kensington, Maryland
https://www.instagram.com/p/BSWw1f8AB_f/
There's nothing flashy nor splashy about the Noyes Library. The inside looks like what you'd hope to find in your hometown library's children's section: book displays, toys, bright colors, and comfortable, well-worn seats. There are a wide variety of programs and events, too, throughout the entire year. But what makes Noyes special is that it's all of this and it is its own, individual library. It's a one-room library building specially designed for babies and toddlers, along with preschoolers.
Can't get enough love for libraries? Check out this awesome children's library in Mexico, pick up some children's books set in libraries, or reflect upon the power of libraries with these 50 library quotes.