Children's
Children's Books Written from An Animal's Point of View
This content contains affiliate links. When you buy through these links, we may earn an affiliate commission.
As an ardent lover of animals, I'll read all books from an animal's point of view. While there are many picture books written in this way, I long for more written for early readers and middle grade. Here are some of my favorites – each of these books have a unique, charming animal point of view. What books from an animal's point of view do you like?
For Early Readers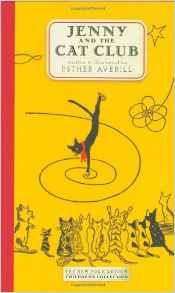 Jenny and the Cat Club by Esther Averill
Jenny Linsky is a shy black cat who wants to have friends but doesn't know how to go about doing that. She watches a group of cool cats gather in the evenings and musters up courage to join them, finding her first group of loyal friends and learning what it means to go beyond her comfort zone. Perfect for readers starting early chapter books.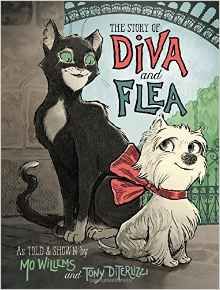 The Story of Diva and Flea by Mo Willems and Tony DiTerlizzi Diva is a well-to-do dog and Flea is a street wise tomcat, and together they make a perfect team. Set in Paris, France, the illustrations are filled with detail and personality.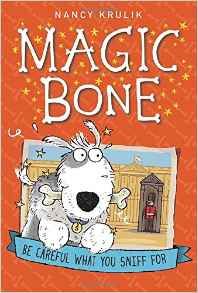 Magic Bone (series) by Nancy Krulik
Sparky is a puppy that gets into all sorts of mischief. He breaks things, digs through the yard, and one day finds a magic bone that transports him to London where he continues getting into mischief in another country. The illustrations and larger text makes this a great pick for the early chapter reader.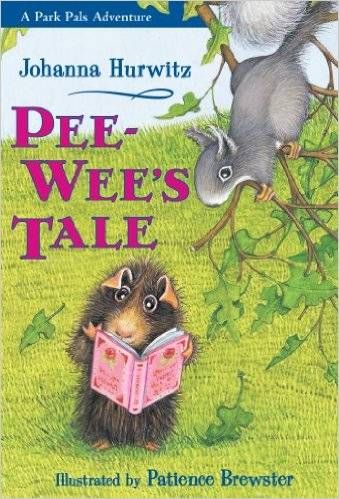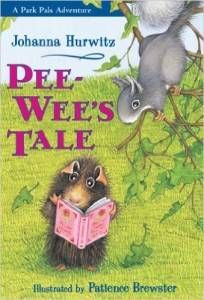 Pee-Wee's Tale (series) by Johanna Hurwitz
Pee-Wee is a hamster that is no longer wanted by his family, so the father releases him in Central Park. Thankfully Pee-Wee befriends a city-savvy squirrel named Lexi who shows him the ropes and shares essential survival tips.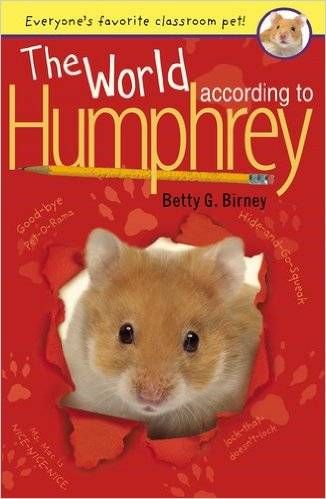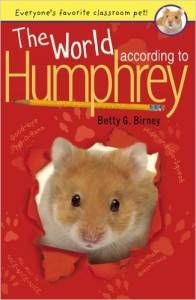 The World According to Humphrey (series) by Betty G. Birney
Ever wonder what the class pet is thinking about, huddled up in a nest of shavings or poking his nose out of the cage? Humphrey has a lot of thoughts as he gazes out through the bars of his home, observing his new teacher Mrs. Brisbane talk to her students. Unfortunately Mrs. Brisbane is not happy to inherit the class pet, unless Humphrey can win her over.
For Middle Grade Readers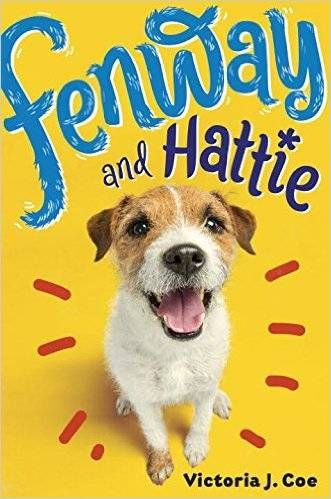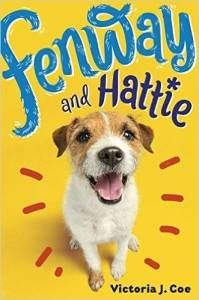 Fenway and Hattie by Victoria J. Coe (February 9, 2016, G.P. Putnam's Sons Books for Young Readers)
Fenway is curious when some big guys invade his family's house and starts stealing all their stuff. But then he finds all their stuff when his family takes him to a new house, and the new house also has an attached dog park (with squirrels!), a slippery floor out to get him, and more rules to confuse him. But Fenway isn't worried! The world is perfect as long as he has his best human Hattie by his side. Or does he?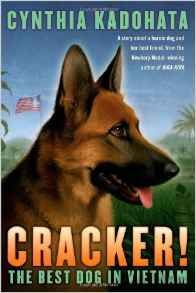 Cracker!: The Best Dog in Vietnam by Cynthia Kadohata
Cracker is a German Shepherd trained to sniff out bombs, traps, and the enemy. The fate of entire platoons rests on her keen sense of smell. She's a Big Deal, and she likes it that way. Sometimes Cracker remembers when she was younger, and her previous owner would feed her hot dogs and let her sleep in his bed. That was nice, too. Rick Hanski is headed to Vietnam. There, he's going to whip the world and prove to his family and his sergeant — and everyone else who didn't think he was cut out for war — wrong. But sometimes Rick can't help but wonder that maybe everyone else is right. Maybe he should have just stayed at home and worked in his dad's hardware store. When Cracker is paired with Rick, she isn't so sure about this new owner. He's going to have to prove himself to her before she's going to prove herself to him. They need to be friends before they can be a team, and they have to be a team if they want to get home alive.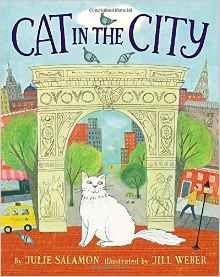 Cat in the City by Julie Salamon, illustrated by Jill Weber
Despite what Ted Cruz says, New York City is a grand place with a great diversity of people. And how better to see this great city than through the eyes of a cat named Pretty Boy? With sweet illustrations and a true-to-life tale, readers will enjoy rooting for Pretty Boy as he searches for family and home.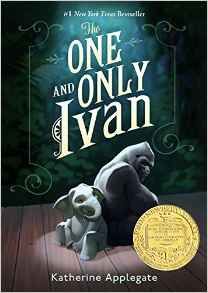 The One and Only Ivan by Katherine Applegate
Ivan has lived at the Exit 8 Big Top Mall and Video Arcade for as long as he can remember. Sometimes he draws but much of the time he watches TV, and his owner Mack worries about the dwindling number of people stopping to look at Ivan. But when a baby elephant named Ruby arrives, Ivan knows he needs to find a way to free his friends from their cages. But can he do it?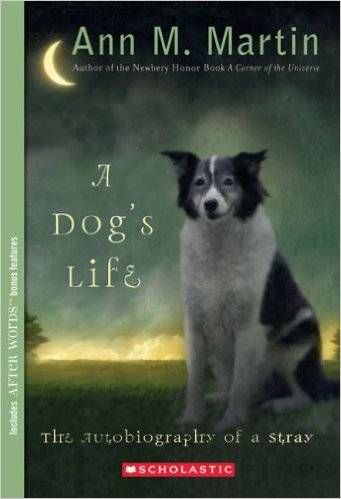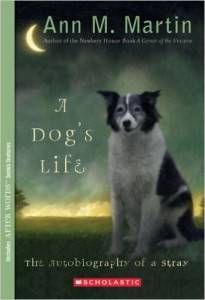 A Dog's Life by Ann M. Martin
Squirrel and her brother Bone are only puppies when their mother is taken away too soon. They must leave their home behind the toolshed and venture out into the world where everything is unpredictable. When Squirrel is separated from Bone, she must figure out how to survive on her own.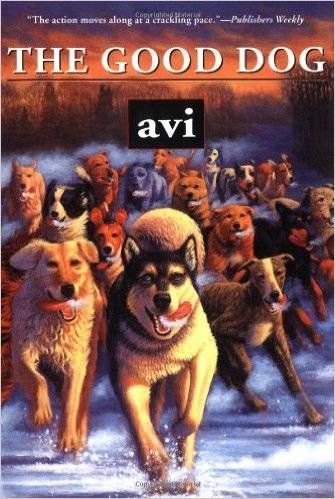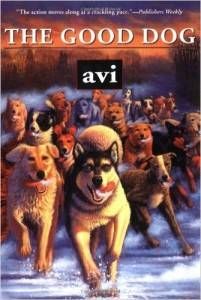 The Good Dog by Avi
McKinley, a malamute, is a good dog — he's reliable and trustworthy. Whether it's watching over the other dogs of Steamboat Springs, Colorado, or taking care of his human pup, Jack, McKinley never even thinks of letting anyone down — until he meets Lupin. Lupin is a she-wolf and she's urging the dogs of Steamboat Springs to leave their domesticated lives and join her wild pack. And though she scares McKinley, he also finds himself drawn to her and the life of freedom that she offers. For the first time, McKinley's loyalties are torn. Should he stay with his humans and continue to lead the dogs of Steamboat Springs? Or should he join the wolf and live freely, like his ancestors did? When the wild calls, what will McKinley's answer be?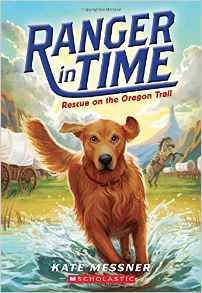 Ranger in Time (series) by Kate Messner
This fun series follows Ranger, a golden retriever trained as a search-and-rescue dog. Unfortunately, he never passes his test because of those irritating squirrels that keep distracting him. One day he comes across an old first aid kit that transports him to the year 1850 where he is summoned to help the Abbott family that is migrating along the Oregon Trail. A captivating read filled with historical detail, this is a great book for kids who are starting to get into chapter books.