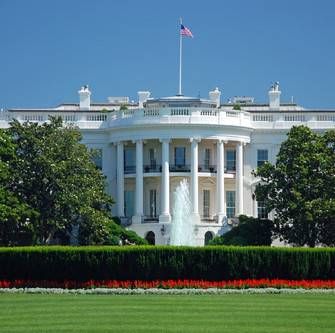 Children's
Children's Books Set in the White House
This content contains affiliate links. When you buy through these links, we may earn an affiliate commission.
It's hard to escape politics during a presidential election year in the United States of America, and with the drama this year the political conversation can be compelling even for kids not old enough to vote yet. November is still far away, with months of political coverage to haunt us still, so what better to spend the time than reading about the White House? Here are eight White House-related books, sure to interest any kid fascinated with this election.
Picture Books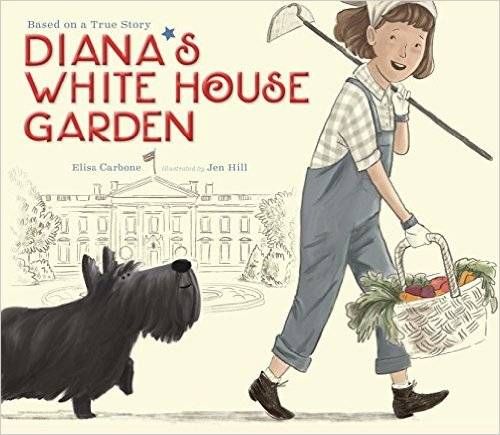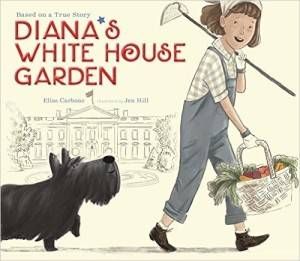 Diana's White House Garden by Elisa Carbone, illustrated by Jen Hill

Diana Hopkins lived in a white house. THE White House. World War II is in full force across the seas. It's 1943, President Roosevelt is in office, and Diana's father, Harry Hopkins, is his chief advisor. And Diana wants to be part of the war effort. After some well-intentioned missteps (her quarantine sign on her father's office door was not well-received), the President requests her help with his newest plan for the country's survival: Victory Gardens!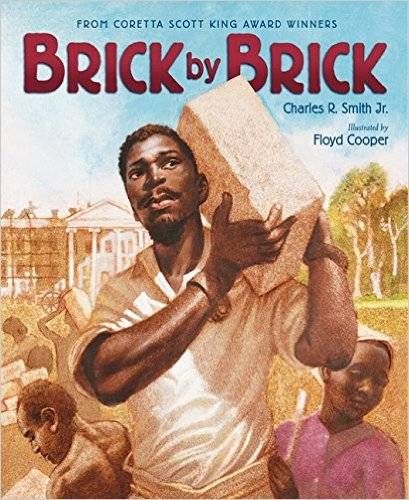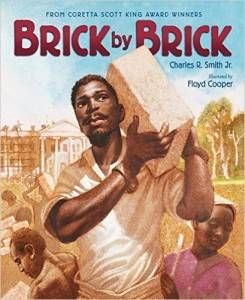 Brick by Brick by Charles R., Jr. Smith, illustrated by Floyd Cooper
Coretta Scott King Award-winners Charles R. Smith Jr. and Floyd Cooper deliver the compelling story behind the building of the White House, a powerful part of history rarely taught. The home of our president was built by many hands, several of them slaves', who undertook this amazing achievement long before there were machines to do those same jobs. Stirring and emotional, Cooper's stunning illustrations bring to life the faces of those who endured hard, brutal work when the profit of their labor was paid to the master, not the slave. The fact that many were able to purchase their freedom after earning money from learning a trade speaks to the strength of those individuals. They created this iconic emblem of America, brick by brick.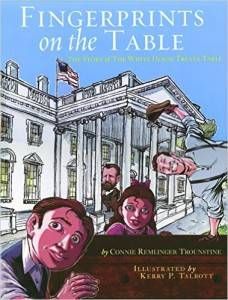 Fingerprints on the Table by Connie Trounstine, illustrated by Kerry Talbott

Fingerprints on the Table
tells the story about the Treaty Table, a real object that remains in the White House collection today. Through moving illustrations, the story of the Table is told from its construction in 1869 to its use at the White House by Presidents Ulysses S. Grant to Barack Obama as a Cabinet Room Table, a setting for the signing of important peace treaties, and as a presidential workspace.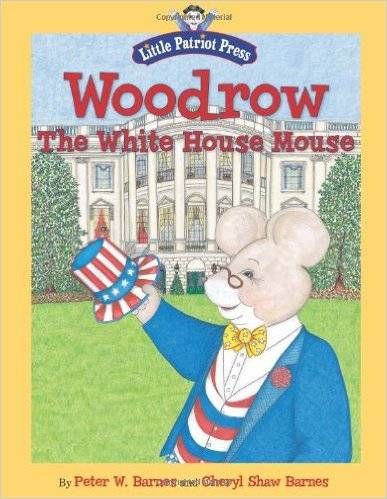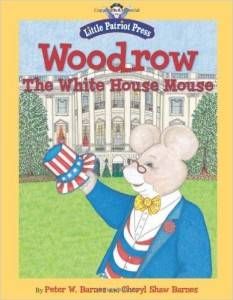 Woodrow, the White House Mouse by Peter W. Barnes, illustrated by Cheryl Shaw Barnes
Woodrow G. Washingtail is back and ready to get to work as Commander-in-Cheese of the United Mice of America! A follow-up to Woodrow for President, Woodrow, the White House Mouse teaches children about the presidency, as well as the art, architecture and history of the White House.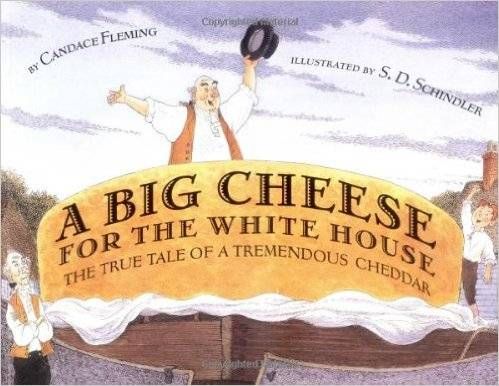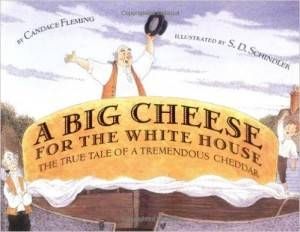 A Big Cheese for the White House: The True Tale of a Tremendous Cheddar by Candace Fleming, illustrated by S.D. Schindler

Based on a true moment in American history, this funny picture book celebrates the ingenuity and community spirit of one small New England town as it attempts to make the country's biggest cheese for the nation's greatest man.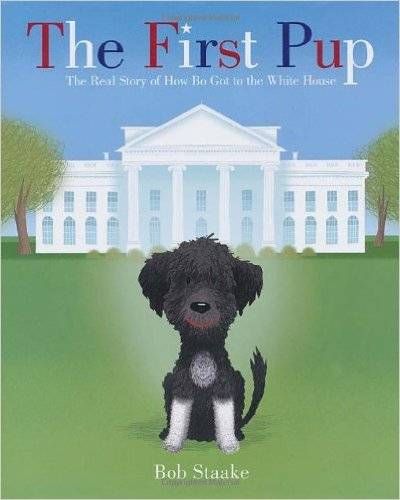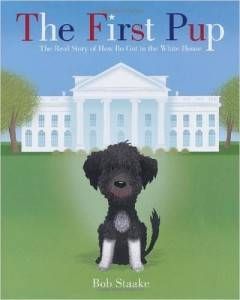 The First Pup: The Real Story of How Bo Got to the White House by Bob Staake
Once upon a time, a man named Barack Obama ran for president of the United States and he won! On the night of his victory, he made a very important announcement: When he and his family were settled in their new home in Washington, D.C., his daughters would get . . . A PUPPY! On a farm in Texas, a puppy had been born. One of ten brothers and sisters, this puppy was lively and smart, but he needed a new home. From a Texas farm to the White House, this is the real story of Bo―the First Pup!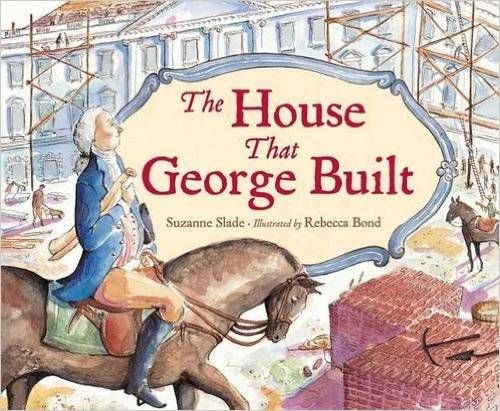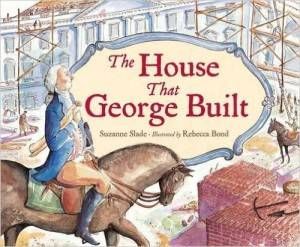 The House That George Built by Suzanne Slade, illustrated by Rebecca Bond
The House That George Built takes readers through the process of how the president's house came to be—starting with the contest George held to choose the perfect design for this legendary landmark, all the way to President John Adams's move into the grandiose home.
Upper Middle Grade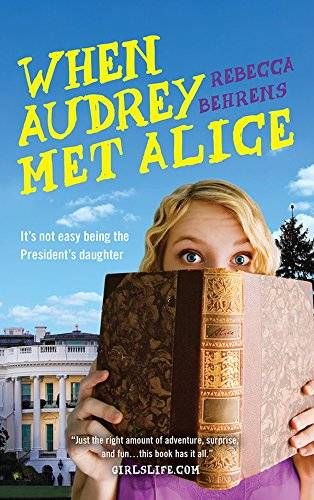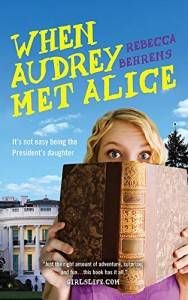 When Audrey Met Alice by Rebecca Behrens
Living in the White House is like being permanently grounded. Only with better security. First Daughter Audrey Rhodes can't wait for the party she has planned. The decorations are all set and the pizza is on its way. But the Secret Service must be out to ruin her life, because they cancel at the last minute, squashing Audrey's chances for making any new friends. What good is having your own bowling alley if you don't have anyone to play with? Audrey is ready to give up and spend the next four years totally friendless–until she discovers Alice Roosevelt's hidden diary. The former First Daughter's outrageous antics give Audrey a ton of ideas for having fun…and get her into more trouble than she can handle.