Children's
Children's Books With Foster Care Themes
This content contains affiliate links. When you buy through these links, we may earn an affiliate commission.
There are so many excellent children's books with foster care themes, and since May is National Foster Care Month we thought a round-up would be appropriate. What books would you add to this list?
Picture Books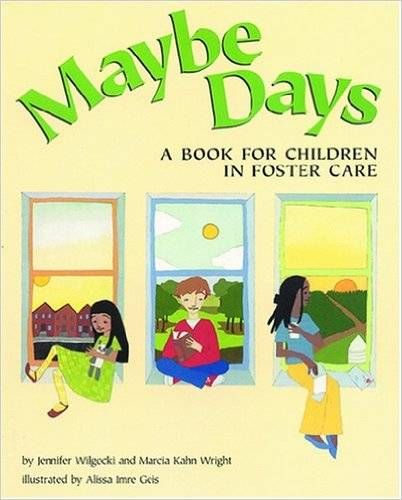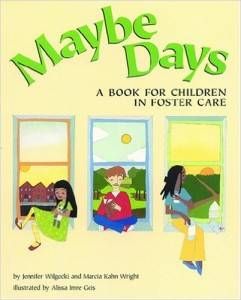 Maybe Days by Jennifer Wilgocki and Marcia Kahn Wright; illustrated by Alissa Imre Geis
For many children in foster care, the answer to many questions is often maybe. Maybe Days is a straightforward look at the issues of foster care, the questions that children ask, and the feelings that they confront. A primer for children going into foster care, the book also explains in children's terms the responsibilities of everyone involved – parents, social workers, lawyers and judges. As for the children themselves, their job is to be a kid – and there's no maybe about that.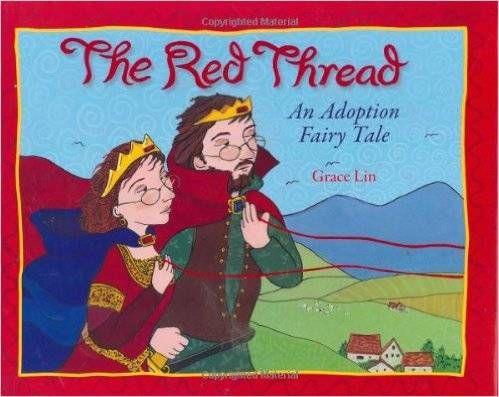 The Red Thread by Grace Lin

A king and queen should be full of joy and contentment, but they both feel a strange pain that worsens every day. Then a peddler's magic spectacles reveal a red thread pulling at each of their hearts. The king and queen know they must follow the thread.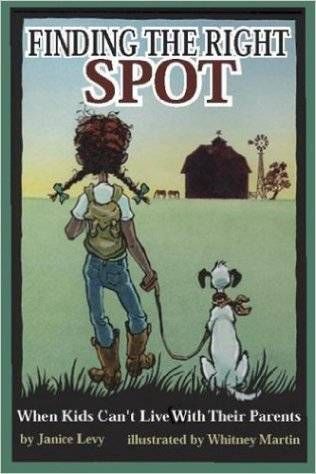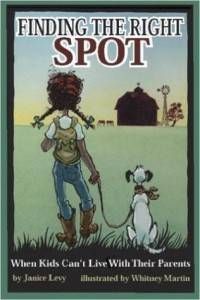 Finding the Right Spot by Janice Levy and Whitney Martin
This story is narrated by a spirited young girl who is living with her Aunt Dane (not her real aunt) for a while, until her mother is able to care for her again. She experiences the emotional ups and downs of living in an unfamiliar home and being separated from her mother.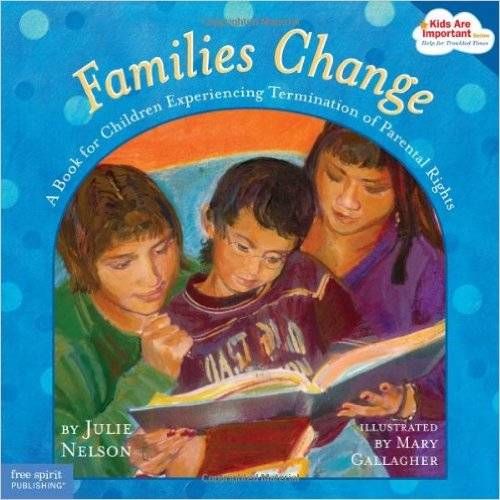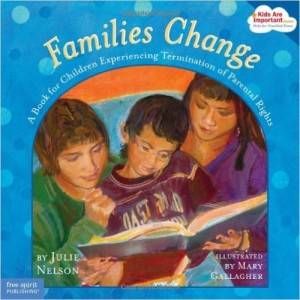 Families Change: A Book for Children Experiencing Termination of Parental Rights by Julie Nelson

All families change over time. Sometimes a baby is born, or a grown-up gets married. And sometimes a child gets a new foster parent or a new adopted mom or dad. Children need to know that when this happens, it's not their fault. They need to understand that they can remember and value their birth family and love their new family, too. Straightforward words and full-color illustrations offer hope and support for children facing or experiencing change. Includes resources and information for birth parents, foster parents, social workers, counselors, and teachers.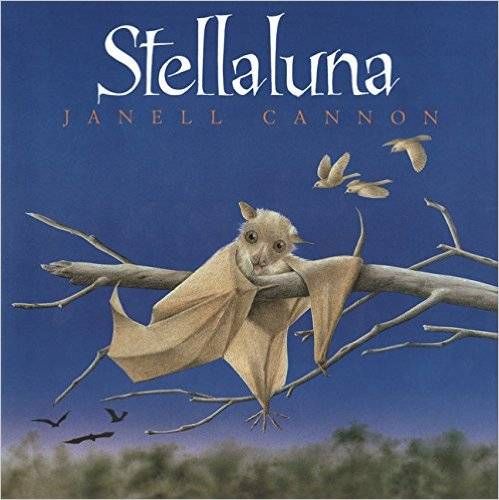 Stellaluna by Jenell Cannon
While out searching for food, fruit bat Stellaluna and her mother are attacked by a vicious owl. Stellaluna is separated from Mother Bat and taken in by a family of birds where she must put aside her bat habits to fit in with her new family. But one fateful flight when she is separated from her adoptive siblings, Stellaluna is reunited with her bat family and learns that even though we're different, we're very much the same.
Middle Grade (Ages 8-12)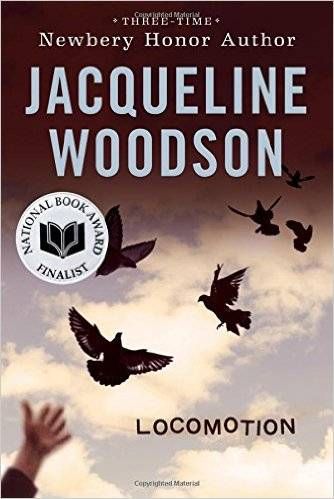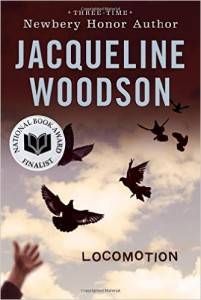 Locomotion by Jacqueline Woodson
When Lonnie was seven years old, his parents died in a fire. Now he's eleven, and he still misses them terribly. And he misses his little sister, Lili, who was put into a different foster home because "not a lot of people want boys-not foster boys that ain't babies." But Lonnie hasn't given up. His foster mother, Miss Edna, is growing on him. She's already raised two sons and she seems to know what makes them tick. And his teacher, Ms. Marcus, is showing him ways to put his jumbled feelings on paper. Told entirely through Lonnie's poetry, we see his heartbreak over his lost family, his thoughtful perspective on the world around him, and most of all his love for Lili and his determination to one day put at least half of their family back together.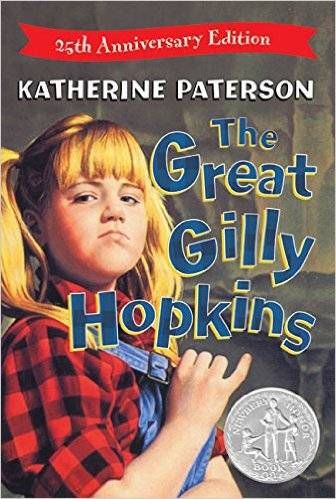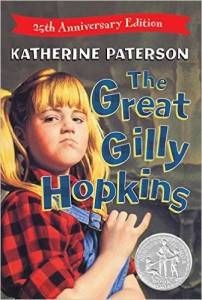 The Great Gilly Hopkins by Katherine Paterson
Eleven-year-old Gilly has been stuck in more foster families than she can remember, and she's disliked them all. She has a county-wide reputation for being brash, brilliant, and completely unmanageable. So when she's sent to live with the Trotters — by far the strangest family yet — Gilly decides to put her sharp mind to work. Before long she's devised an elaborate scheme to get her real mother to come rescue her. But the rescue doesn't work out, and the great Gilly Hopkins is left thinking that maybe life with the Trotters wasn't so bad …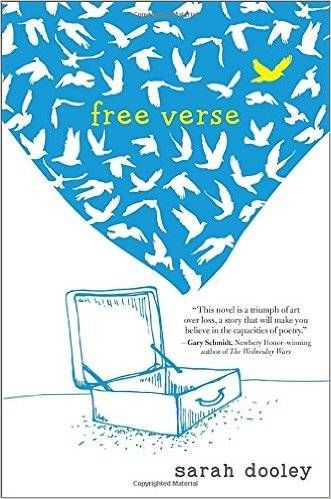 Free Verse by Sarah Dooley
When her brother dies in a fire, Sasha Harless has no one left, and nowhere to turn. After her father died in the mines and her mother ran off, he was her last caretaker. They'd always dreamed of leaving Caboose, West Virginia together someday, but instead she's in foster care, feeling more stuck and broken than ever. But then Sasha discovers family she didn't know she had, and she finally has something to hold onto, especially sweet little Mikey, who's just as broken as she is. Sasha even makes her first friend at school, and is slowly learning to cope with her brother's death through writing poetry, finding a new way to express herself when spoken words just won't do. But when tragedy strikes the mine her cousin works in, Sasha fears the worst and takes Mikey and runs, with no plans to return. In this sensitive and poignant portrayal, Sarah Dooley shows us that life, like poetry, doesn't always take the form you intend.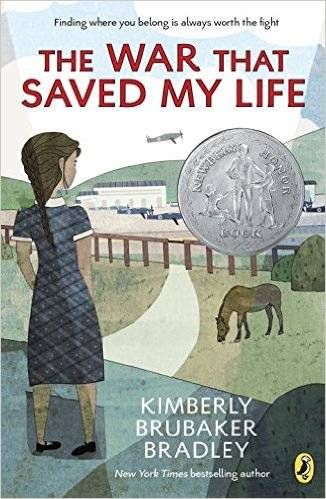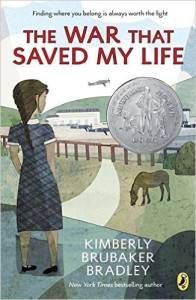 The War That Saved My Life by Kimberly Brubaker Bradley
Nine-year-old Ada has never left her one-room apartment. Her mother is too humiliated by Ada's twisted foot to let her outside. So when her little brother Jamie is shipped out of London to escape the war, Ada doesn't waste a minute—she sneaks out to join him. So begins a new adventure of Ada, and for Susan Smith, the woman who is forced to take the two kids in. As Ada teaches herself to ride a pony, learns to read, and watches for German spies, she begins to trust Susan—and Susan begins to love Ada and Jamie. But in the end, will their bond be enough to hold them together through wartime? Or will Ada and her brother fall back into the cruel hands of their mother?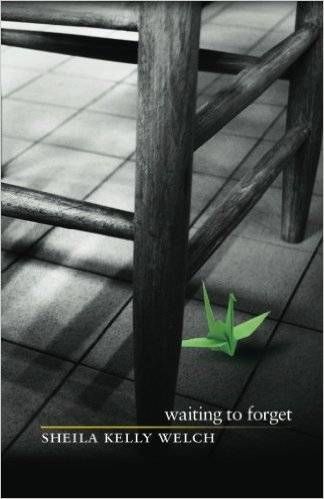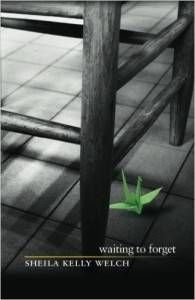 Waiting to Forget by Sheila Kelly Welch
T.J. has always looked out for his little sister, Angela. When Momma used to go out and leave them home alone, he'd lock the door so they'd be safe, keep Angela entertained, and get out the cereal and milk for her. When Momma's boyfriend got angry at them, he'd try to protect Angela. Later, at their foster homes, T.J. was the only one who knew how to coax his little sister out of her bad moods. The only one who understood why she made origami paper cranes and threw them out the window. But now T.J. is sitting in the waiting room at the hospital, wondering if Angela, unconscious after a fall, will ever wake up. Wondering, too, if he will ever feel at home with his and Angela's new parents—Marlene, who insists on calling him Timothy, and Dan, who seems to want a different son. Going back and forth between Now and Then, weaving the uncertain present with the painful past, T.J.'s story unfolds, and with the unfolding comes a new understanding of how to move forward.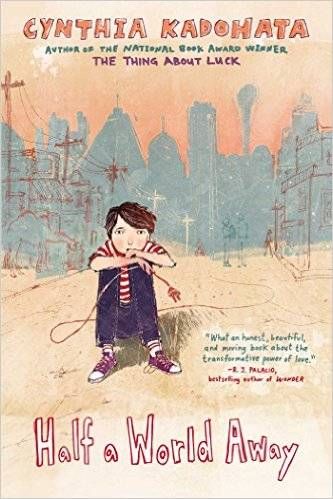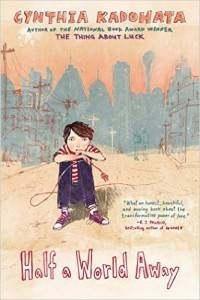 Half a World Away by Cynthia Kadohata
Eleven-year-old Jaden is adopted, and he knows he's an "epic fail." That's why his family is traveling to Kazakhstan to adopt a new baby—to replace him, he's sure. And he gets it. He is incapable of stopping his stealing, hoarding, lighting fires, aggressive running, and obsession with electricity. He knows his parents love him, but he feels…nothing. When they get to Kazakhstan, it turns out the infant they've traveled for has already been adopted, and literally within minutes are faced with having to choose from six other babies. While his parents agonize, Jaden is more interested in the toddlers. One, a little guy named Dimash, spies Jaden and barrels over to him every time he sees him. Jaden finds himself increasingly intrigued by and worried about Dimash. Already three years old and barely able to speak, Dimash will soon age out of the orphanage, and then his life will be as hopeless as Jaden feels now. For the first time in his life, Jaden actually feels something that isn't pure blinding fury, and there's no way to control it, or its power.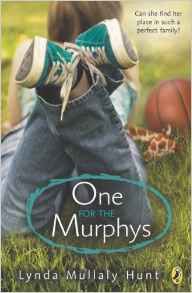 One for the Murphys by Lynda Mullaly Hunt
Carley uses humor and street smarts to keep her emotional walls high and thick. But the day she becomes a foster child, and moves in with the Murphys, she's blindsided. This loving, bustling family shows Carley the stable family life she never thought existed, and she feels like an alien in their cookie-cutter-perfect household. Despite her resistance, the Murphys eventually show her what it feels like to belong–until her mother wants her back and Carley has to decide where and how to live. She's not really a Murphy, but the gifts they've given her have opened up a new future.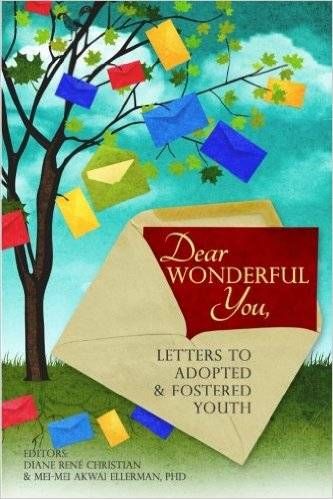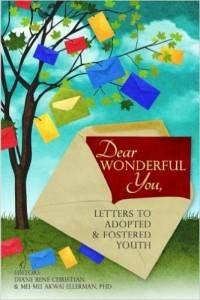 Dear Wonderful You by ane René Christian, edited by Dr. Mei-Mei Akwai Ellerman
"Dear Wonderful You, Letters to Adopted & Fostered Youth" is a powerful book filled with thoughtful and inspiring letters. This anthology was written by a global community of adult adoptees and adults who were fostered. Each letter was penned to the upcoming generation of adopted and fostered youth. The mission of "Dear Wonderful You" is for all adopted or fostered youth to feel embraced and guided by the incredible letters contained inside. The writers' want every young reader to know they have a network of support who "get it," "get them," and have been in their shoes.
Young Adult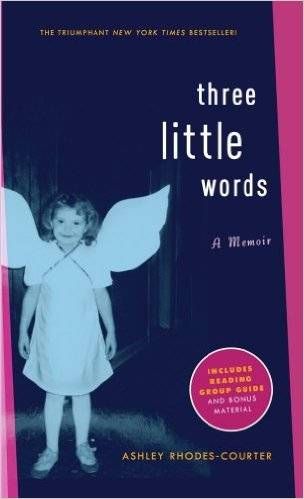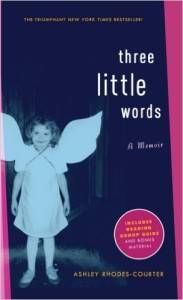 Three Little Words: A Memoir by Ashley Rhodes-Coulter
An inspiring true story of the tumultuous nine years Ashley Rhodes-Courter spent in the foster care system, and how she triumphed over painful memories and real-life horrors to ultimately find her own voice. As her mother spirals out of control, Ashley is left clinging to an unpredictable, dissolving relationship, all the while getting pulled deeper and deeper into the foster care system. Painful memories of being taken away from her home quickly become consumed by real-life horrors, where Ashley is juggled between caseworkers, shuffled from school to school, and forced to endure manipulative, humiliating treatment from a very abusive foster family. In this inspiring, unforgettable memoir, Ashley finds the courage to succeed – and in doing so, discovers the power of her own voice.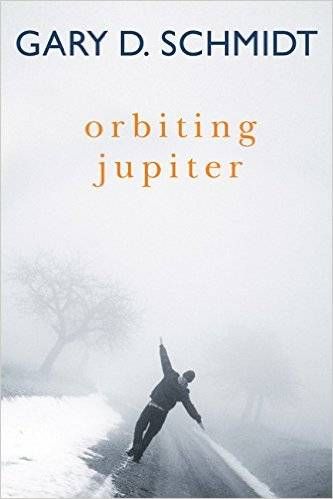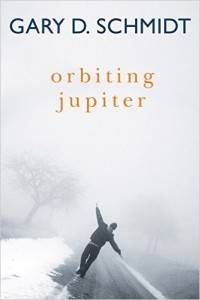 Orbiting Jupiter by Gary Schmidt
The two-time Newbery Honor winner Gary D. Schmidt delivers the shattering story of Joseph, a father at thirteen, who has never seen his daughter, Jupiter. After spending time in a juvenile facility, he's placed with a foster family on a farm in rural Maine. Here Joseph, damaged and withdrawn, meets twelve-year-old Jack, who narrates the account of the troubled, passionate teen who wants to find his baby at any cost. In this riveting novel, two boys discover the true meaning of family and the sacrifices it requires.