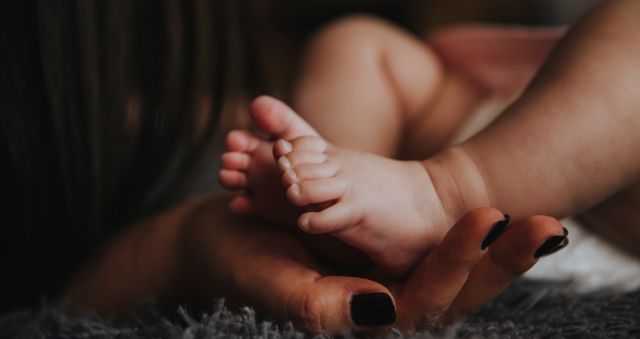 Children's
13 Edgar Allan Poe Read-Alikes For The Smallest Ravens
This list of children's books for Edgar Allan Poe fans is sponsored by Flatiron Books, publishers of His Hideous Heart, a collection of 13 of Edgar Allan Poe's most unsettling tales reimagined.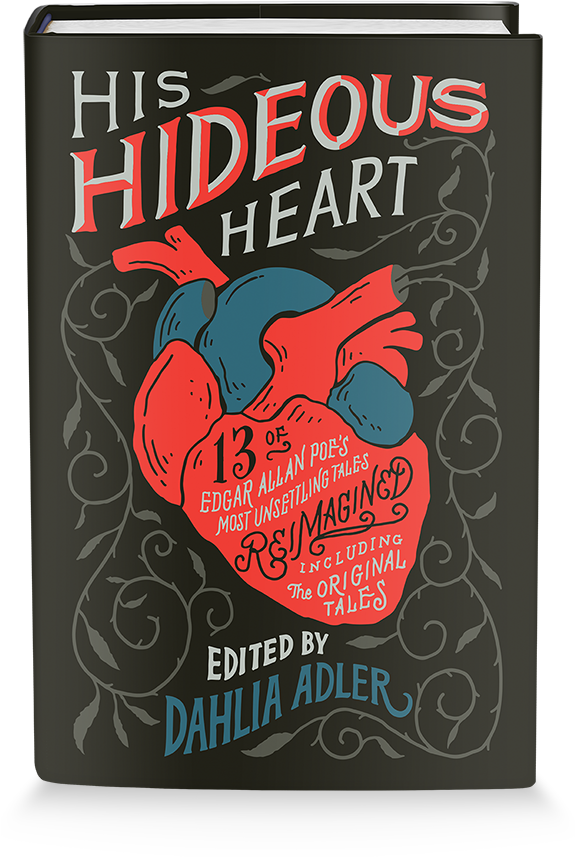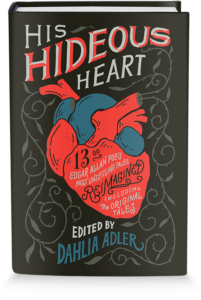 13 young adult authors… 13 heart-stopping tales… This collection will "delight longtime Poe fans just as much as readers who haven't read the classics" (Beth Revis).
---
I remember three field trips from elementary school. One was the time my class went to the Hermitage, Andrew Jackson's home. We did not discuss how he was one of the most racist presidents in history. I learned that much later. The second was to the Tennessee State Museum to see a Ghenghis Khan exhibit. Very cool. The third was to the Tennessee Performing Arts Center to see a series of short plays based on Edgar Allan Poe's stories. I specifically remember watching "The Tale-Tell Heart," the pulsing red lights that bathed the stage in a bloodlike hue, the echoing heartbeat, the goosebumps rising on my arms. It was glorious. Afterward, we walked through downtown Nashville in the bright sunlight, and I remember I still buzzed from the thrill of watching the plays. Retrospectively, it seems like an odd choice for an elementary school field trip, but it definitely made a positive impression.
I also remember sitting in my elementary school classroom and reading "The Cask of Amontillado" for the first time. The moist darkness that enveloped Fortunato as each brick was laid juxtaposed with the brightness of the classroom's fluorescent lighting. Goosebumps on my arms once again, as a good Poe story will always do. Was this before or after the TPAC performance? Was it an assigned reading, or my choice? I can no longer answer these questions, though once more, Edgar Allan Poe seems like an odd choice for elementary school. But not for a little girl that carried literal piles of Goosebumps and Fear Street books in her backpack every day, in case there was some free reading time, and who founded a ghost story club during recess. While I know I read many of Edgar Allan Poe's short stories in elementary school, these are the only two tales where I have visceral memories attached to them.
Now that I have a daughter of my own, I've been filling our shelves with children's books that embrace a little horror. Based on her interests, she might be a little Edgar Allan Poe fan in the making. From infancy to now (she's 20 months old), her favorite movie has been a live recording of the stage performance of The Phantom of the Opera starring Sierra Boggess as Christine (she won't watch any other version). We dressed her up as the Phantom for her first Halloween. Her favorite Sesame Street episodes are the Halloween specials. I'm looking forward to when we can read Edgar Allan Poe together, but until then, we have these children's books!
13 Edgar Allan Poe Read-Alikes For Children
Edgar And The Tattle-tale Heart By Jennifer Adams, Illustrated By Ron Stucki
This series published by BabyLit is too cute. In the series, Edgar the Raven gets into mischief of one kind or another. This one is my favorite because it retells my favorite of Poe's stories, but there are two others: Edgar and the Tree House of Usher and the book that started the series, Edgar Gets Ready for Bed.
Día De Los Muertos By Hannah Eliot, Illustrated By Jorge Gutierrez
The Celebrate the World series illuminates holidays celebrated, well, across the world. This board book explains the Mexican holiday Día de los Muertos—or the Day of the Dead—to toddlers and preschoolers. It's full of ghosts, skeletons, food, and describes how the holiday honors deceased relatives. It's a really delightful explanatory book.
If You're Scary And You Know It! By Carole Gerber, Illustrated By Noël Ill
Honestly, I cannot imagine that Edgar Allan Poe would approve of this board book. It's about different scary things children can dress up as for Halloween, with accompanying lyrics to the toon of "If You're Happy and You Know It": "If you're SPOOKY and you know it, moan and groan." It is such a fun spooky book that can definitely be read any time of year.
Alfred's Book Of Monsters By Sam Streed
Alfred loves monsters and hates tea. How to make teatime more tolerable? Why, invite monsters over, of course! I would've loved this book as a child. Alfred reads about three different monsters in his monster book, and I just would've found it fascinating. Unlike Alfred, however, teatime is fantastic. In fact, I'm going to go make some right now—monsters always allowed.
The Dead Bird By Margaret Wise Brown, Illustrated By Christian Robinson
This book isn't meant to be scary, but when I mentioned this list to a friend, it was her first suggestion. Little did she know that I'd already read the book and it was one of the first ones I'd thought of too! You know who Margaret Wise Brown is: she wrote that book everyone loathes (not just me), Goodnight Moon. Shudder. We have no copies of that book in our house. Please know The Dead Bird is nothing, absolutely nothing, like that book. It's about a group of children who find a dead bird and decide to bury it, and so do. Brown wrote it in 1938, though it wasn't published until 1958, with illustrations by Remy Charlip. I haven't read that version, but I love the illustrations in this edition by Christian Robinson, one of my favorite current illustrators.
Leo: A Ghost Story By Mac Barnett, Illustrated By Christian Robinson
Leo is a ghost who just wants to make friends and play. But for some reason, no one wants him around. When a family moves into his house, they even kick him out! Thankfully (spoilers), he finds a little girl who loves playing with him. This is another one illustrated by Christian Robinson, and the art is in really lovely shades of blue.
Ghosts In The House By Kazuno Kohara
A witch moves into a haunted house, but this witch isn't scared of ghosts! She has some funny and clever ways of taking care of ghost infestations. This picture book isn't spooky at all, but it is a lot of fun.
The Too-Scary Story By Bethanie Deeney Murguia
Grace and Walter want a bedtime story from their papa, but Grace wants a scary one, and Walter wants a not-scary one. Their papa tries to appease them both…but they both end up scared by the end. This is a really cute bedtime picture book.
Marvin In The Spooky House By Lord Toph
It's only a few days before Halloween, and Marvin decides he wants to be scared, so he's going to visit the spooky house atop the hill nearby. So he sneaks out of his house at night, determined to conquer his fears.
Beneath The Bed And Other Scary Stories By Max Brallier, Illustrated By Letizia Rubegni
This is a perfect beginning reader to give a child the creeps. It's what you want to give future Scary Stories to Tell in the Dark readers.
The Qalupalik By Elisha Kilabuk, Illustrated By Joy Ang
In Inuit folklore, the qalupalik are creatures that live under the ice and steal away unsuspecting children who come too close. But this qalupalik steals the wrong children. This book is published by Inhabit Media, an Inuit-owned, independent publishing company that publishes a range of #ownvoices children's books. I can't wait to read more from the company.
Poetry For Young People: Edgar Allan Poe Edited By Brod Bagert, Illustrated By Carolynn Cobleigh
This poetry collection of Poe's works is a must. Start them reading "The Raven" early! The illustrations are also lovely.
Ghosts For Breakfast By Stanley Todd Terasaki, Illustrated By Shelly Shinjo
In 1920s California, a little boy is eating breakfast with his father when three neighbors arrive telling the family that there are ghosts in a neighboring farm! The ghosts, they claim, are long and thin and white and dance in the moonlight. But things aren't always what they seem. The author based the book on his father, a Japanese immigrant who settled in Orange County and became a farmer.
---
Maybe my child will prefer unicorns and fairies to ghosts and scary houses and guess what? I'm fine with that. I like those too. I guess I'll have a problem if she decides baseball and golf are interesting, but I'll deal with it.
Looking for more dark reads for kids? Check out these goth board books and these super spooky reads.