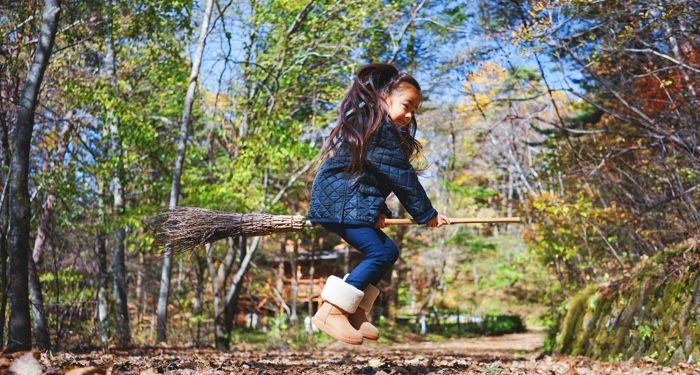 Children's
20 Children's Books To Read by AAPI Writers and Illustrators
This content contains affiliate links. When you buy through these links, we may earn an affiliate commission.
This list of children's books by AAPI writers and illustrators was originally published in our children's books newsletter, The Kids Are All Right. Sign up for it here to get children's books news, reviews, deals, and more!
---
I write this newsletter with a heavy heart. After a year of rising anti-Asian hate, we witnessed the murder of six Asian women in Georgia on Tuesday as well as attacks on and murders of Asian elders across America. As an Asian-American woman, I am devastated by the news. This past Friday, I took over Houghton Mifflin Harcourt Books for Young Readers' Instagram account (my publisher) to recommend books by Asian authors and illustrators. I thought I would share these books with you, as I truly believe that one of the things we can do is read and recommend diverse stories so our new generation can be surrounded by stories of different cultures and experiences.
These three picture books are all about family, one of my favorite book themes.
I have a video up talking my nonfiction recommendations — check it out on Houghton Mifflin Harcourt Books for Young Readers's Instagram account. Books mentioned are All Thirteen by Christina Soontornvat, Paper Son by Julie Leung, illustrated by Chris Sasaki, and The Fearless Flights of Hazel Ying Lee by Julie Leung, illustrated by Julie Kwon.
I have another video with some more wonderful picture books, which you can see on Houghton Mifflin Harcourt Books for Young Readers's Instagram account. The books mentioned are The Nian Monster by Andrea Wang and illustrated by Alina Chau, Crab Cake by Andrea Tsurumi, Goodbye Winter, Hello Spring by Kenard Pak, The Piano Recital by Akiko Miyakoshi, and Drawing from Memory by Allen Say.
Here are some recommendations from my favorite genre, middle grade realistic fiction.
I love graphic novels, and there are so many great ones being published these days.
I have learned so much from reading historical fiction. Laurence Yep was one of the first Asian authors I read as a child. He is a true trailblazer! And, of course, I couldn't just share one book by the legendary Linda Sue Park — I had to share three!
---
Sending you peace in this turbulent time. To continue the conversation, find me on Twitter at @KarinaYanGlaser, on Instagram at @KarinaIsReadingAndWriting, or email me at KarinaBookRiot@gmail.com.