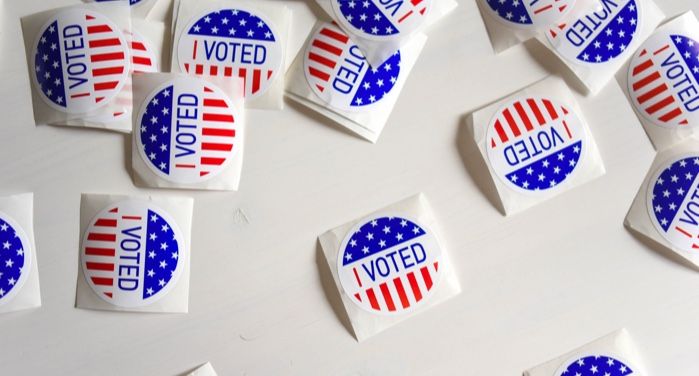 Children's
10 Great Children's Books About Voting and Elections
This content contains affiliate links. When you buy through these links, we may earn an affiliate commission.
I've taken my toddler to just about every election since her birth. We both get "I Voted" stickers, then I take pictures and post them to social media. But I hadn't really discussed what voting is all about with her until recently. My SO and I have talked more about voting in the past month than we have in the last two and a half years of my toddler's life. Because of that, I've been checking out children's books about voting from the library and purchasing our favorites so that she can be part of our conversation, however limited that may be. It's never too early to learn about the voting process, particularly right now when there's a major election ahead and caretakers will be discussing voting at home. Voting is such an important civic activity, and children who discuss voting with their parents at home are more likely to vote when they're adults.
Our ten favorite children's books about voting range from board books perfect for baby hands to picture books with informative supplementary pages.
Ten Children's Books About Voting
---
For more children's books that encourage civic participation, check out these activist children's books and these board books for woke babies.