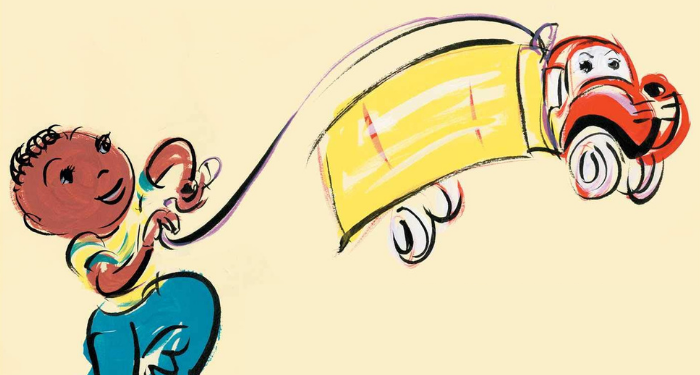 Children's
8 Children's Books About Trucks for Vehicle-Loving Kids
This content contains affiliate links. When you buy through these links, we may earn an affiliate commission.
Hot trends in children's literature are often up for discussion — are vampires dead? What mythical creature is the Next Big Thing? — but when it comes to stories for very young children, there are some perennial favourites. Animals are one, families are another, and, of course, vehicles are ever-popular. Little children love big machines of all kinds, and have for generations. Trucks are often a popular choice, which isn't surprising: toy trucks have been beloved by countless children, and it makes sense that they'd also love reading stories about them. Along with other vehicles, trucks have been at the centre of some cute, funny, or thought-provoking board and picture books about trucks for very new readers.
As well as being entertaining for little truck fans, books about trucks can be a vehicle (pun fully intended) for other themes. Children reading about trucks can also learn about the excitement of exploring, and how not to be intimidated by the wider world. Anthropomorphic vehicles can be fun characters that entertain readers, and maybe be used to represent for pets or family members. Vehicle stories can teach children about how to work together, or the importance of persisting at tasks — or to explore the themes of environmentalism or community. Here are some of the best children's books about trucks and other vehicles currently out there.
Does the little reader in your life love all kinds of vehicles and machines? Then find some recommendations on our list of 6 Fantastic Picture Books About Vehicles. You might also be interested in 8 of the Best Children's Books About Airplanes.