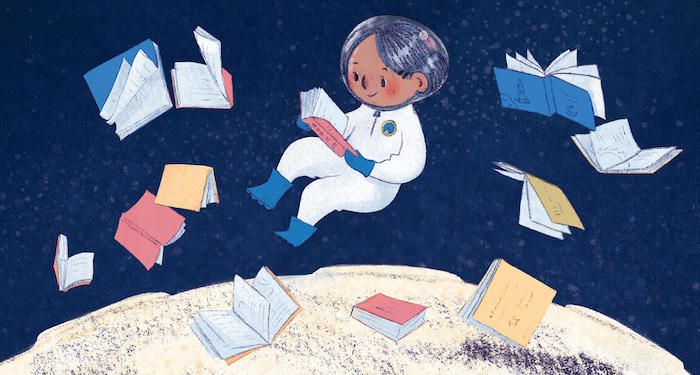 Children's
Go for the Moon: Children's Books about the Moon
This content contains affiliate links. When you buy through these links, we may earn an affiliate commission.
The moon has long inspired myths, movies, songs, legends, and books — including children's books about the moon. As a figure, the moon is both familiar and distant. It's a comforting, constant sight that is unreachable for most of us, but that we can count on nevertheless. It rises and sets, giving a rhythmic flow to our days and nights, while its glow keeps us from bashing into too much of our furniture at bedtime.
Given its dependability, it's understandable that some kiddos really love and connect with the moon. Also, it is a topic that is rife with new ever-shifting discoveries because, according to The Moon: Discover the Mysteries of Earth's Closest Neighbor, the moon is the second most studied solar object in our system after Earth. Its phases effect animals, the tide, and humans alike — pretty impressive.
I split the list between nonfiction and fiction children's books about the moon. Many of these books are set at nighttime, making them calming as well as being cute, fun reads. And while some are surreal and silly, most have moon details that young learners will love.
Nonfiction Children's Books About the Moon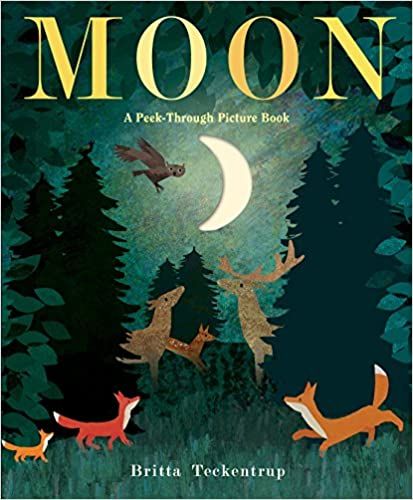 Adorable illustrations accompany moon-shaped peek-through cut-outs in an engaging way of introducing moon phases and animals' nighttime behaviour. This is a simple picture book that toddlers will love, combining basic information and Teckentrup's always creative formatting.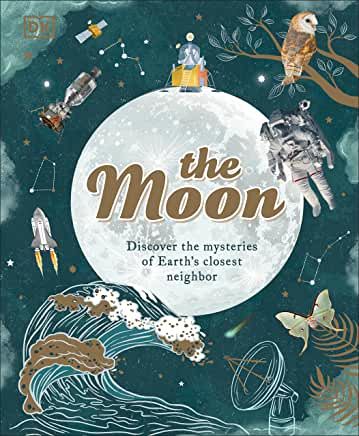 This gorgeously packaged information guide has facts split into topics like what the Moon is made of, its geography, its effect on Earth's tides, and how nocturnal animals respond to it. Additionally, it provides info about scientific discoveries and space missions. Terms like "orbit" and "mare" are explained right at the beginning, while facts are accompanied by bright but simple illustrations. Aimed at 7 to 9 years olds.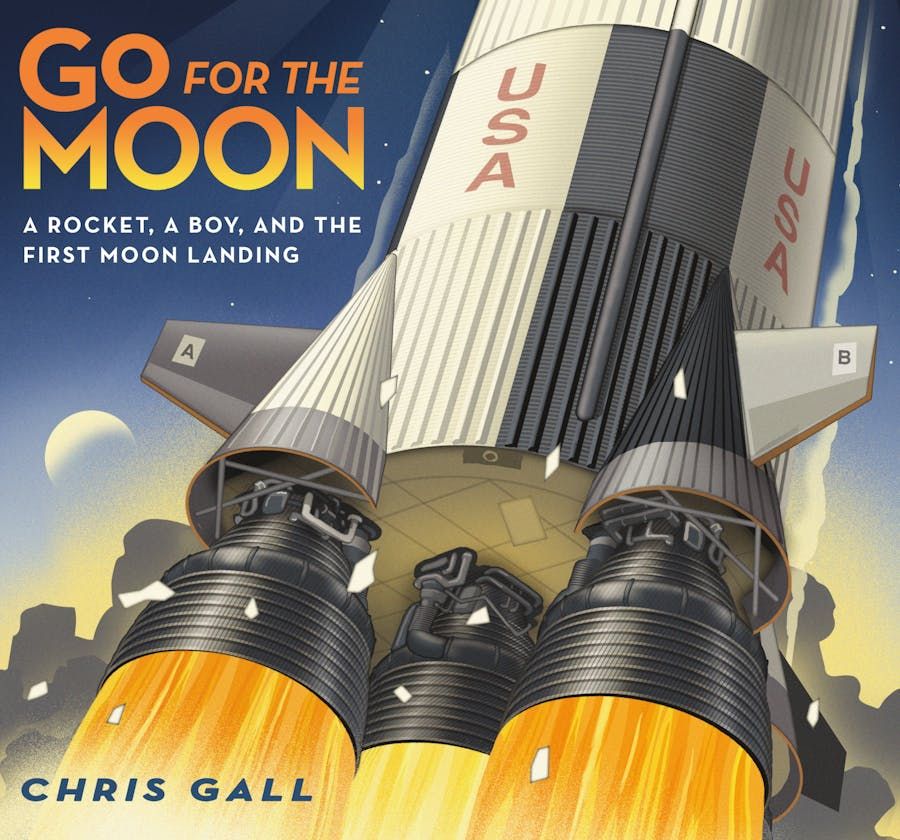 A young boy gazes up at the moon on the night before the Apollo 11 launch. He has excitedly built his own rocket, and the text explains to kids how a rocket launch works, what parts make up a rocket, and other facts about the science of space travel prep. This is definitely more of an info guide than a storybook, and it will likely appeal to older, school-aged kids because of all the details given. Still, it will be enjoyable to any burgeoning astronaut.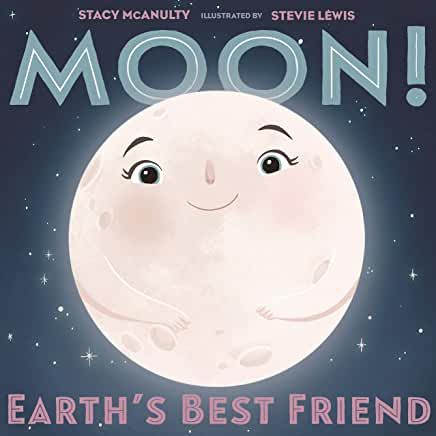 This is part of the Our Universe series, which also features books about the Earth and the sun. It provides facts about the moon as told by the moon, our humble narrator and the best friend of Earth. Aimed at younger kids, this is a very accessible info guide for young moon lovers.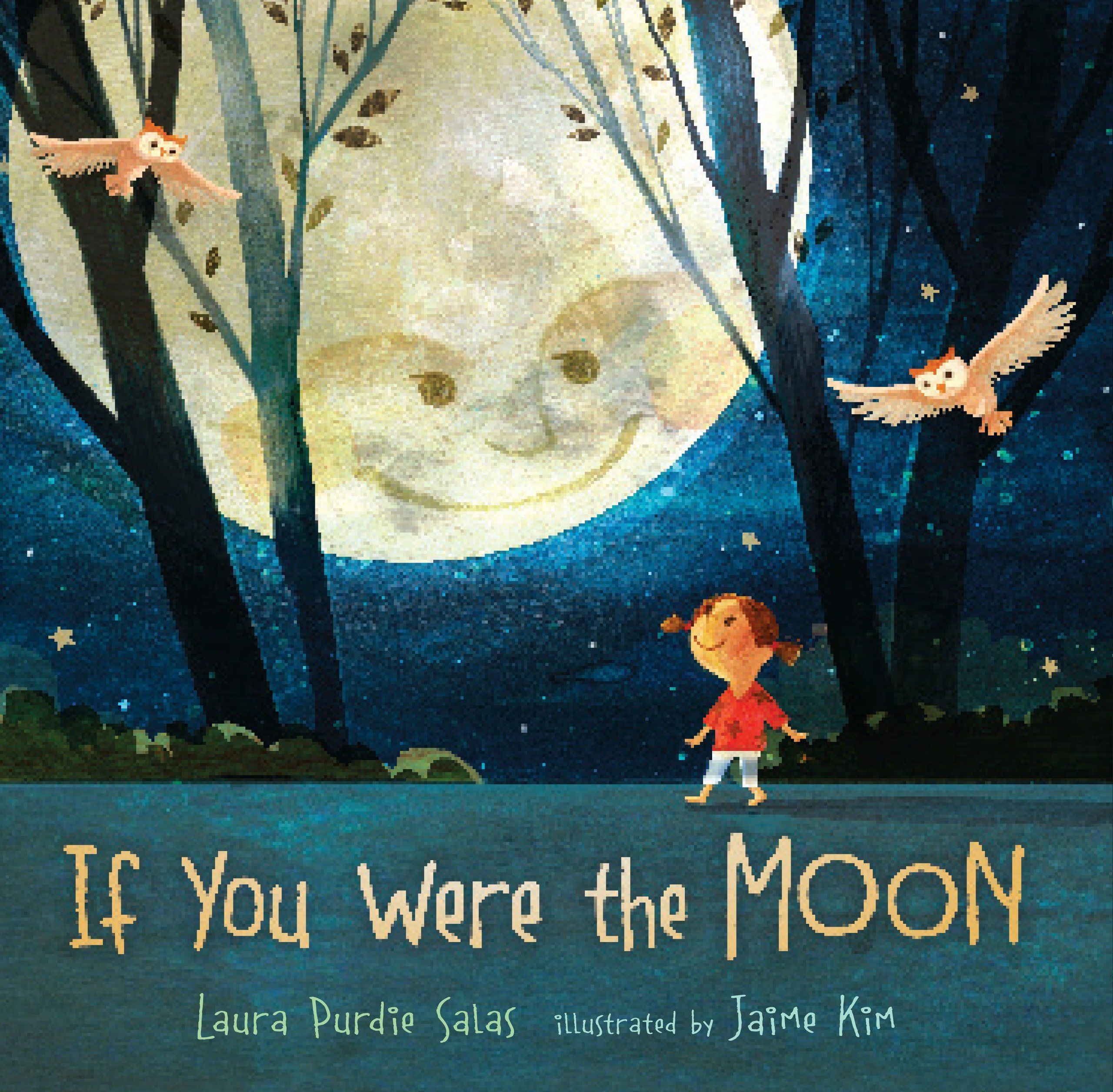 An information book hidden inside a sweetly illustrated picture book, this mixes factual data with accessible prose. The book will be great for a few ages, as littler moon fans can enjoy the images and short writing, while older readers can also take in the longer paragraphs of text.
Fictional Children's Books About the Moon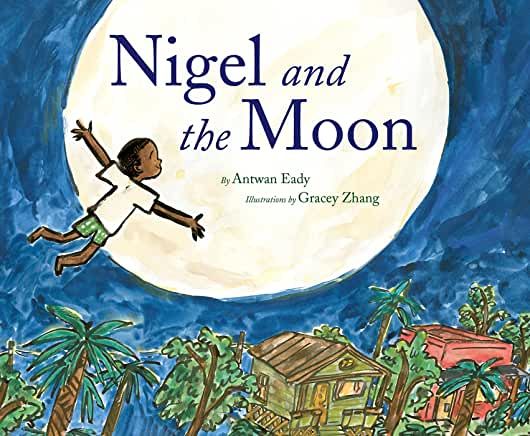 Nigel feels insecure about his dreams for the future, so he holds them inside and tells no one about how he longs to be a dancer, an astronaut, and a superhero. The only friend he can share his hopes with is the moon, who he sees every night from his bedroom window. This is a beautiful story about dreaming big and opening up about it.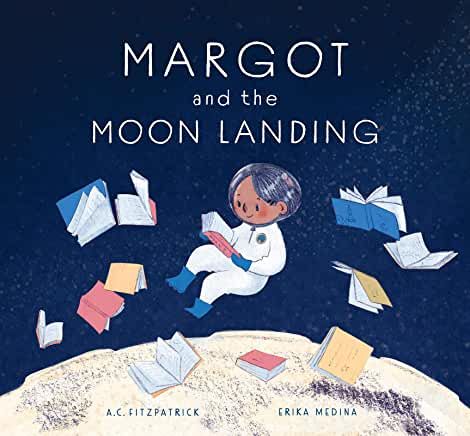 Margot loves reading about the moon landing more than anything else. Nothing can keep her from sharing space facts — not sports games, math class, or a tasty dinner of dhal and rice. Eventually, she's reading so much about space that she can only speak by quoting the transmissions from Neil Armstrong's 1969 mission to the moon. This actually turns out to be a story about being lonely and feeling not listened to, with the moon landing as a catalyst for Margot to finally express herself.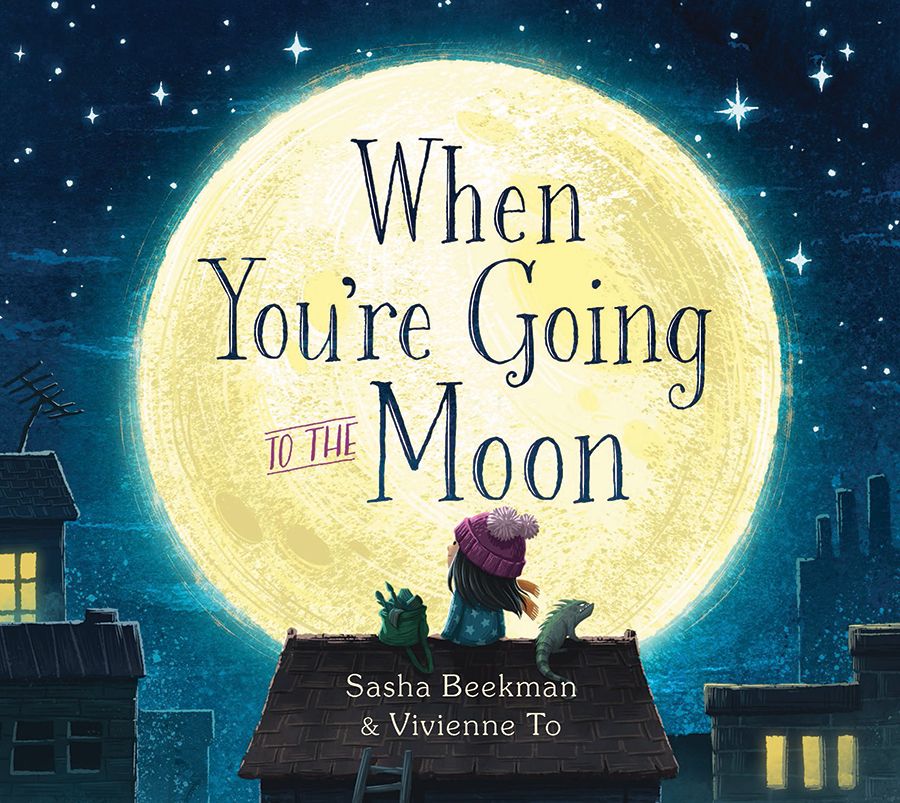 A little girl packs up her favourite things, including her pet iguana, and heads off to the moon. This story is whimsical and sweet, and will make for a great conversation with any small moon fans. After all, what would they want to bring?
BFFs Anna and Crocodile decide that their next adventure together will be a journey to the moon — but how will they get there? A lot of hoops need to be gone through in order to make it: learning to count backwards, practicing patience for the long journey, and thinking of activities that will work in zero gravity to pass the long flight! Vivid illustrations and funny dialogue keep the story flowing.
Ainoya's Sato books are definitely weird in the best way. Broken into surreal short stories, three have to do with the moon. In the first, Sato uses a resting moon as a boat. Later, in another tale, he snacks on the moon's reflection after rummaging for it in a puddle. Finally, in the book's last story, Sato again takes a reflection of the moon and uses it for his own ends! Pint-sized moon fans will likely get a kick out of these strange takes on interacting with the moon.
There you have my picks for best children's books about the moon. The illustrations are engaging and bright, the facts easy to read and comprehend, and the stories are a mix of whimsical, surreal, and calming. If your moon-loving kiddos want a list of children's books about space, try these ones!