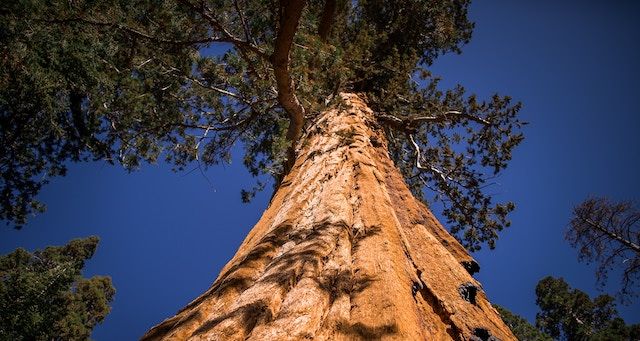 Children's
10 Inspiring Children's Books About the Environment
This content contains affiliate links. When you buy through these links, we may earn an affiliate commission.
It's never too early to teach your kids about the planet. This can be a difficult, scary subject, but now more than ever it's critical to inform them about the impact of pollution on the climate and the environment. These children's books about the environment can help start the conversation and steer it in a productive direction.
If you think that clean energy is too complicated to explain to a toddler, then you've never read this board book! Take a look and introduce your very little ones to climate consciousness early.
When Jadav Payeng saw that misuse was destroying the Brahmaputra River, he decided to do something about it. And he did—by personally replanting its forest!
Adults may already be familiar with William Kamkwamba's story: using any books he could find, the self-taught Malawian engineer built windmills and brought power to his famine-stricken village. This picture book adaptation brings his story to young kids.
Although it's simple and direct, this book helps introduce kids to things they can do to help the environment right now. Parr is popular enough that your kids may already know him from storytimes at school or the library. A great first introduction to environmentalism for kids!
One of the best ways to save the Earth is to be garbage-conscious! This book incorporates badges and goals for kids middle school and up to keep your kids motivated in their quest for environmental sustainability.
Good farming practices are crucial to saving the environment! It takes a lot of courage to go against accepted wisdom, and this uplifting picture book provides a great example of an innovator who did just that. The story of Tantoh Nforba, a Cameroonian farmer with a mission to make planting more sustainable, will inspire your young ones to get their hands dirty.
Greta Thunberg is very much in the news right now as a role model for young kids. Explain her fame and her mission to your kids with this picture book by the author of Wangari's Trees of Peace. Then, go read that too! This book is especially good for kids who are starting to pay attention to the news.
This book is an ideal way to explain both the interconnectedness of the environment and environmental responsibility to your kids. Like many of the children's books about the environment present on this list, the tone is upbeat and the pictures make it a good co-read for parents and their younger kids.
Teach your middle schoolers not to take plastic for granted! This book covers plastic from soup to nuts: where it comes from, how it's manufactured, and why it's become a problem.
This picture book about Rachel Carson covers her life in broad strokes, especially her lifelong environmental activism. It's a particularly good choice for kids who feel awkward about speaking up about the environment!
---
Want more? Check out our list of children's books about climate change for more reading material. If you want to take direct action with your little one, there's no better way than by starting a garden! We've got a list of kids' plant books, too.