Children's
25 Of The Best Children's Books About Space
This content contains affiliate links. When you buy through these links, we may earn an affiliate commission.
There are plenty of children's books about space out there, but sometimes they can kind of be hard to find. This is especially true when finding space books for kids who are no longer in preschool. It can be also difficult to find space books for kids, whether you're looking for a fiction or nonfiction read.
The good news is that there's a great variety of children's books about space. If you're looking for a kid's science fiction story, a book about astronomy, or a book written by an actual astronaut, you're in luck because those are all options here.
Here are some of the best children's books about space.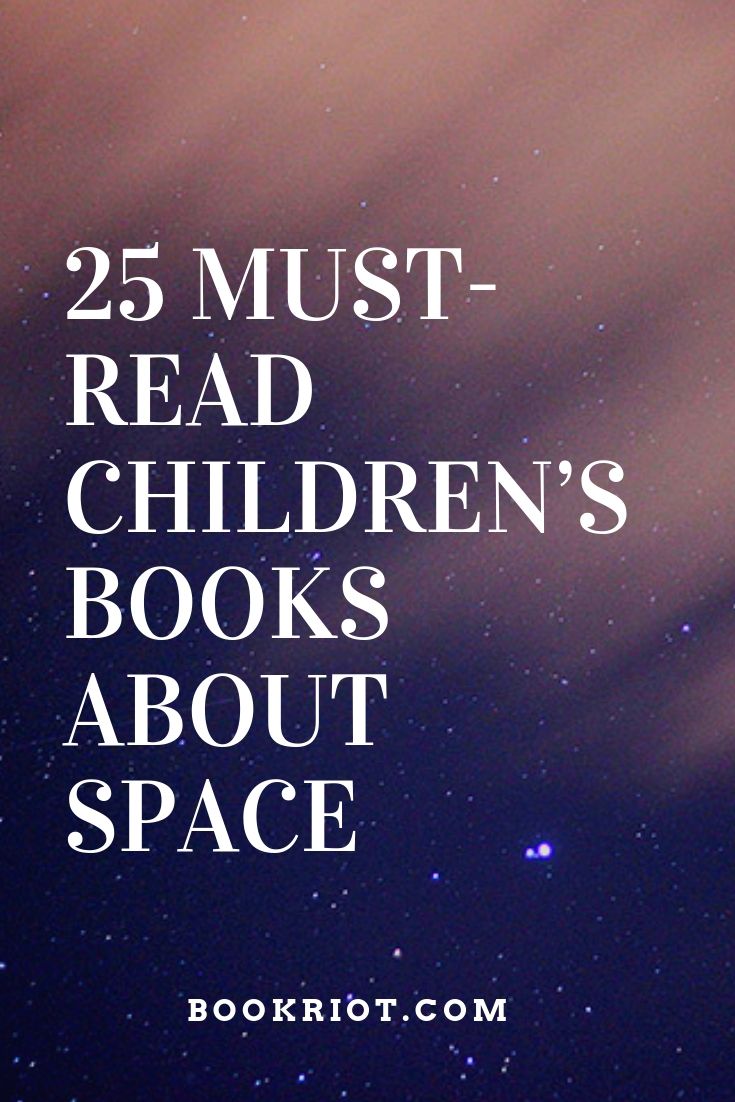 This book follows the now-famous story of four African American women who worked at NASA. They were incredible at math. Because of their strength and brilliance, NASA was never the same again after they showed up. When looking for children's books about space, this should be at the top of your list.
Science fiction at its best, this novel has everything you could want from a book. There's competition, dark moons, and spaceships. The concept is influenced by a variety of ancient Indian stories.
Children's books about space can mean so many different things. This book for kids 8 and up covers so much including scientists, the solar system, and even the myths about the different constellations. The purpose of this book is to get kids interested in everything about space.
A lot of those who are looking for children's books about space might be doing it because they want to be astronauts one day. This book gives aspiring space explorers the opportunity to not only learn about a great story, but also look at pictures and maps of the astronauts' extreme adventure.
Kids might know about NASA, but this book will give readers a behind the scenes view of how the company really began. Not only that, but it shows kids the struggles of space and the challenges that they've gone through along the way. There's also insight on NASA's future, which is great for any aspiring astronaut out there.
Sometimes children's books about space can be more about the boring, rather than the interesting. This one is different though. This book answers some of the strangest and funniest questions about zero gravity, the solar system, and the ins and outs of a space suit.
Michael Collins might not be the most recognized name when it comes to those part of the moon-landing in 1969, but to protagonist Mamie, he's everything. The middle grade book follows Mamie as she writes a letter to the one man who gets to travel to the moon, but has to stay on the ship the whole time.
Some might want to be an astronaut, but there's a lot of kids out there who want to become astronomers too. This book gives kids the tools to explore space without actually going into space. It's a guide book on how to go from stargazer to astronomer.
Space can sometimes be intimidating for young kids, which is why this book is great. It teaches kids the basics of gravity and space in a way that they can understand it without getting too overwhelmed.
An Air Force pilot turned NASA astronaut, Ellison Onizuka has helped given representation to Asian Americans. The biography is about his journey towards achieving his dreams.
Astronaut Leland Melvin adapted his memoir for younger readers. His book encourages kids to follow their dreams. Having been drafted by the Detroit Lions, an injury ended his career. He knew he wasn't done with going after what he wanted in life though. After one dream ended, another began.
Constellations are fun for kids, but they can also be intimidating. That's why when someone searches for children's books about space, they're sometimes looking for a guide about constellations. That's exactly what this book is, as it gives all the insight you'll ever need about constellations.
When Miranda is chosen to be one of the kids who gets to travel to Mars for the first time, things get ugly. She starts getting threats, but this is the opportunity of a lifetime. Not only that, but it's the dream for any kid who has ever wanted to be an astronaut. Intended for a middle grade audience, this fiction novel is a total space adventure.
Outer space is so incredible, that it's okay to have questions about it, kids especially. This book is a fun way to learn more about space. These aren't boring questions. Instead, it's fun questions that'll get any kid interested in space.
Margaret Hamilton wrote tons of code for NASA that ended up being imperative for multiple missions. This book for young readers shows her importance in a field dominated by men and how her incredible math skills got the space program to where it is today.
A book about family, the book follows young Alex as he goes on an excursion to launch his iPod into space. Although the book does highlight Alex's interests in outer space, as well as his determination to be like his hero, Carl Sagan, it's also about the importance of loved ones and how everything might not always be what it appears to be.
Women did so much to bring the world to where it is today. This is no different for the space industry. When it comes to children's books about space, this one gives the best demonstration as to how women impacted the industry.
About the first African American woman to travel in space, this picture book is great for kids who want to go after their dreams. It'll give great hope to young girls everywhere.
A story about girls living in a space station at the end of the end of the galaxy, this book for young readers is not only entertaining, but it combines fantasy with science. It's a major adventure that even gets a three-headed kitten involved.
This book compares feelings of being an outsider in a family to being an outsider in the universe. Luciana loves astronomy and outer space. In this novel, she gets the opportunity to observe NASA scientists, but also deals with your average pre-teen drama.
For kids who want to know all the facts, this is the book to read. It really is the encyclopedia for all things space, whether you're interested in being an astronaut or an astronomer. It goes into great detail about absolutely everything you would ever want to know.
In order to win a major prize at camp, a group of kids have to answer three riddles. These aren't just ordinary riddles though. These are astronomy riddles meant for a group of kids who love everything about space.
Children's books about space can sometimes be heavy on the facts or heavy on the fun. This one is a good balance of both. This has tons of info, but it's also super interesting for kids and will keep them entertained.
This is a science fiction book kind of about aliens arriving on earth. Protagonist Amy lives in outer space, though she is human. She has to go back to earth and that's when the trouble really starts. It's all about feeling like an outsider, but to the extreme.
The autobiography of Michael Collins is being re-released this summer. Intended for younger readers, it goes into many details about his adventures, including what it was like to be part of the mission that landed on the moon.
Know any other good children's books about space? Share your recommendations with us in the comments!