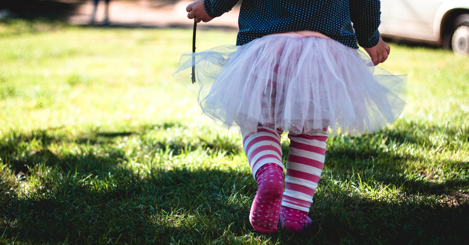 Children's
15 Children's Books about Gender Identity
This content contains affiliate links. When you buy through these links, we may earn an affiliate commission.
Here in the UK, we recently had some excellent news. Trans children's charity Mermaids received a £500,000 grant from the National Lottery. This was a particular relief to everyone who cares about trans kids, because the road to getting this grant had not been as straightforward as it should have been. After first being awarded the funding, Mermaids was the victim of a malicious campaign by a small but very vocal group of transphobes, who made bad-faith complaints about the charity that pushed the National Lottery into reviewing their grant.
Sadly, this is nothing new. While trans people in the UK may not be facing military bans, the trans community has been used as a punchbag by the UK media – including some self-proclaimed leftist, feminist commentators – for many years. Luckily, charities like Mermaids exist to give trans kids the support they may not get from society at large, and there are a growing number of kids' books about gender identity that young trans children, and their peers, can use as a resource, a way of seeing oneself, or just as a damn good read. Here are a few great children's books about gender identity that will appeal to young readers of all ages.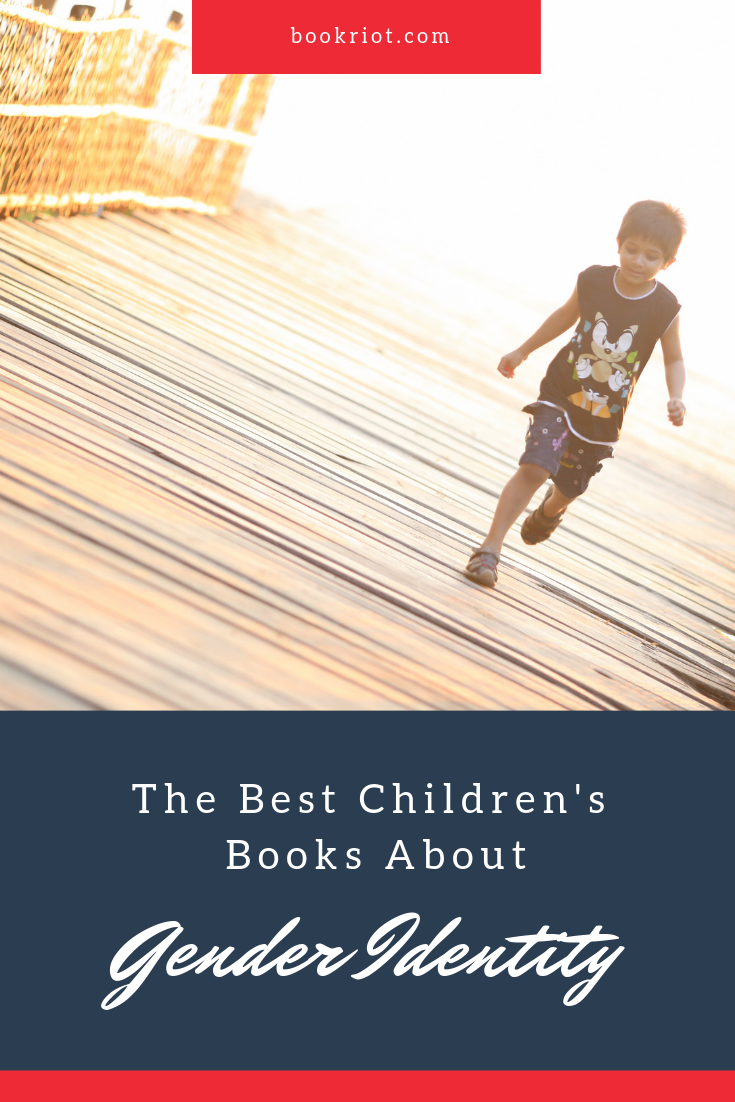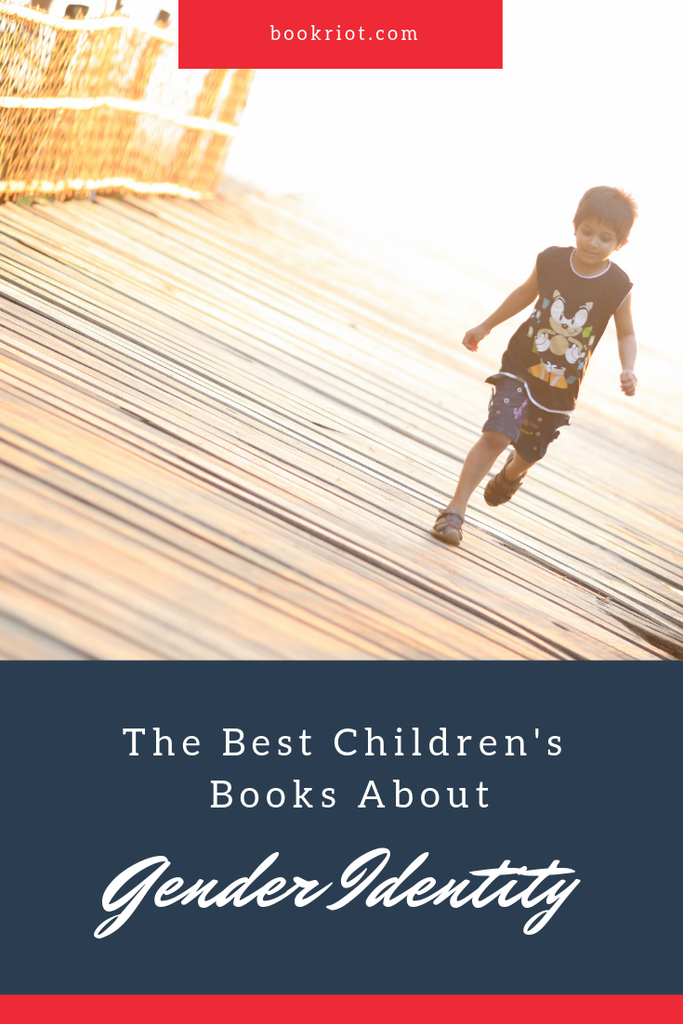 This colourful picture book follows Tiny, a child who likes dressing up and playing games, but doesn't like telling nosy people whether they're a boy or a girl. This book is a great starting point for parents to address the idea of gender identity with their children.
I Am Jazz by Jessica Herthel and Jazz Jennings
Drawing on the real-life experiences of co-author Jazz Jennings, I Am Jazz is another fantastic book for young kids that explains gender identity and being trans in a clear and accessible way. With beautiful illustrations by Shelagh McNicholas, this book is a joy to read.
This nonfiction book is another fantastic resource, this time aimed at children aged 5+. It looks at the difference between bodies, expression and identities, and has an additional section with discussion points for parents.
A follow-up to Gonzalez's colouring book Gender Now, this picture book features The Gender Team, a cast of characters who explore gender identity throughout history and play with gender in language. Focusing on a non-Western framework of gender, this book breaks down binaries and celebrates all kinds of gender expression.
Aimed at middle grade readers and above, Gracefully Grayson tells the story of a young trans girl as she comes out to her family and friends. While Grayson is afraid of the potential backlash, she finds some positive support in a new friend and a kind teacher.
This YA dystopian follows Kivali, a genderqueer protagonist in a world where gender roles are even more rigid than in our own. With a hefty dollop of sci-fi, psychic powers, and strong, authority-defying friendships, this novel is a perfect read for teens.
In a slightly lower-key (albeit still sinister) dystopia than the world of Lizard Radio, young shapeshifter and trans man Bells is honing his superpowers in an attempt to make his name in the League of Heroes. But when he discovers that the League is involved in a horrific cover-up, Bells realises that the villains may be on the side of the angels after all.
Unfortunately, transphobia is still part of life for trans kids and adults. J. Wallace Skelton's nonfiction guide helps children of all gender identities identify and dismantle transphobia in their schools and friendship groups.
Billed as 'a gentle story about gender and friendship', this picture book introduces the idea of gender identity in a way that very young children can understand, through the bond between young Errol and his teddy bear Thomas, who wants to be known as Tilly. With a sweet message and cute illustrations, this book is bound to become a firm favourite.
George by Alex Gino
Another great read for middle graders, this book is about young trans girl George, who is desperate to play the role of Charlotte in her school's production of Charlotte's Web, but is afraid she won't get to because she's still read as a boy. George grapples with bigotry and lack of understanding from some of the adults in her life, but also has support from her friendship group.
In this picture book, the young protagonist becomes fascinated with his mother's bindi. Instead of telling him he can't wear it, his mother lets him wear one and teaches him about its cultural significance, in a short, sweet, rhyming story about self-expression and family bonds.
The first in the Nemesis series, this YA story features Danny, a trans girl who becomes the superhero Dreadnought after the previous Dreadnought's death. Danny's superheroic transformation gives her the body she's always wanted, but she now has to deal with transphobic attitudes from her family and friends – and save the city at the same time.
The first in a series of eight, the manga Wandering Son follows best friends Shuichi and Yoshino, both of whom are trans. With an adorable art style and a funny, affectionate storyline, this book is a great read for comic-loving kids.
Phoenix is nervous about starting her new school, because she doesn't know whether her new classmates are going to accept her gender identity. But with help from her mother, teachers, and friends, she soon finds her place at school, and is able to talk to the kids around her about identity, expression, and who she is.
Written by a child psychologist who works with trans and gender-nonconforming kids, this picture book tells the story of young trans boy Keith, who is currently known to his family, friends, and classmates as Kathy. While Keith initially has to deal with people not understanding his identity, the support of his loved ones means he is able to be who he really is. This picture book discusses gender identity simply and clearly, in a way that very young kids can understand.
---
For more children's books about gender identity aimed at very young readers, have a look at 8 Picture Books that Deconstruct Gender Norms. Adults and older teens might find some additions to their TBR list with 20 Books About Gender Identity, Fiction and Nonfiction.