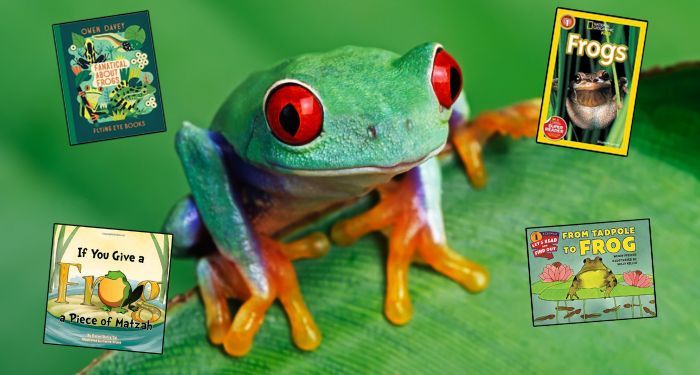 Lists
8 Children's Books About Frogs
This content contains affiliate links. When you buy through these links, we may earn an affiliate commission.
If you're looking for children's books about frogs, you've come to the right place. There are so many reasons why you might be looking for a stash of great frog books. Maybe you have a mini scientist on your hands, looking to celebrate the little amphibian who pops up so often in children's pop culture. What better way to encourage this than to create an outing to ignite that fire! Grab a magnifying glass, pack some of these books, and head to the pond for an afternoon of frog exploration.
Maybe you're looking for a different reason. This time of year, when summer camps and library programs are kicking into high gear, there are fun themes popping up everywhere. While oceans, occupations, and decade themes are always fun, there is always room for some animal goodness. Why not frogs? Any good deep dive on a topic for kids will strive to include some fiction and nonfiction in the mix. Children love to explore the fantastical, research facts, and then compare the information through responses, art projects, and play.
Whatever your reason for tracking down these children's books about frogs, I hope you find something that meets your needs and leads to a frog-tastic time.
Looking for more fabulous frog content? Check out this history of Frog and Toad. Happy reading!