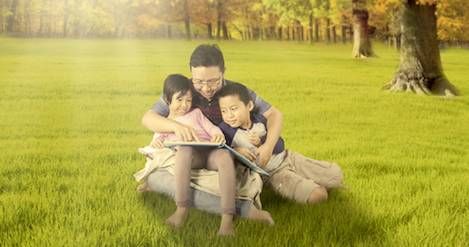 Children's
5 of the Best Children's Books About Disabilities
This content contains affiliate links. When you buy through these links, we may earn an affiliate commission.
Did you know that more than 12% of the U.S. population has a disability? While its not always easy to explain disability to children, books have a way of illustrating what really matters, and bringing it to their level. They're also a great way to start conversations about disability, inclusion, and advocacy. Here are some books to start those conversations, whether your child is a toddler or reading middle grade.
Meet ClaraBelle Blue (The ClaraBelle Series #1) by Adiba Nelson, Elvira Morando, and Ilene Serna
Written by a mom of a child with cerebral palsy, this super cute picture book shows kids that even if you have different abilities, that doesn't mean you're "different." ClaraBelle Blue breaks down stigmas and explains terms like "special needs" in age-appropriate terms and ways. Easy for kids to understand, beautifully illustrated, and the themes of kindness and diversity will charm readers of all ages.
I am a sucker for graphic novels and memoirs, and this middle-grade book doesn't disappoint. Reframing her bulky hearing aid as a superpower, Bell illustrates her desire to fit in with her classmates, losing her hearing, and trying to make friends. The result is a funny and touching story of living with a disability and embracing differences.
In this picture book, when Emma finds out that her new baby brother has Down syndrome, she wonders whether or not he'll be able to do all the things she was looking forward to doing with him. Her dad explains what Down syndrome is, and together, they realize all the things they'll still be able to do. This is a good basic book to introduce the topic to a child, and has a list of kid-level questions and answers in the back.
We're Amazing 1,2,3! A Story About Friendship and Autism (Big Golden Book) by Leslie Kimmelman and Beth Nelson
If you've watched Sesame Street recently, you might have noticed a new character, Julia. Julia has autism, and when Elmo introduces Julia to Abby, Abby doesn't know why Julia behaves the way she does. On an age-appropriate level, it's explained what autism is, and that kids with autism do things a little differently. My son and I love this book, and with the rising rate of autism, this book is a must-have.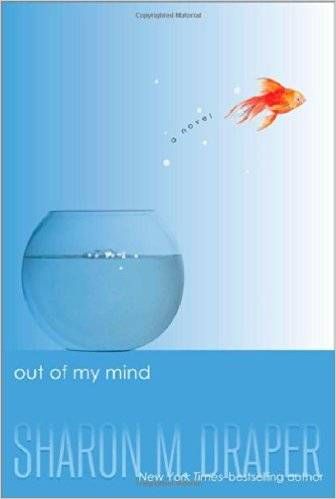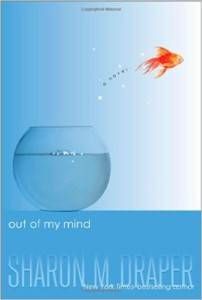 Melody is brilliant, with a photographic memory. She also can't walk or talk, due to her cerebral palsy, so people think she's mentally challenged. When she finally gets a computer that lets her communicate with others, she joins the regular classroom and is faced with a whole new set of challenges. This middle grade novel is a stunning depiction of dealing with disabilities in the school and home environment, with all the social and emotional pitfalls one might face.
What children's books about disabilities have you loved? For older readers, check out our list of YA books who have characters with disabilities.
Save