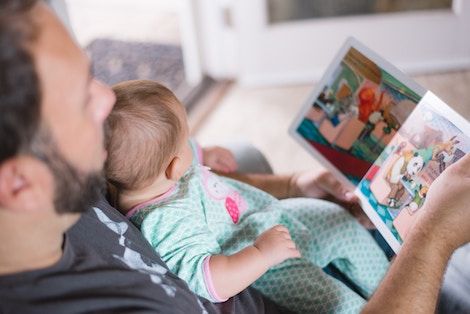 Children's
Read To Me: 14 Best Children's Books About Books
This content contains affiliate links. When you buy through these links, we may earn an affiliate commission.
From a young age, I always loved reading. Libraries were revered in my home and I took to them immediately. Some kids don't though, and I've met many a parent at the library who felt frustrated that their little one(s) were slow to come to the joys of books. Here are some of the best children's books about books that I've found — ones that incorporate the magic of storytelling, the community connection of libraries and even reluctant readers themselves. These warm my little bookworm heart, and I recommend them for book lovers of all ages. Now, once you've got them reading, here are some suggestions for awesome picture books for toddlers and kindergarteners.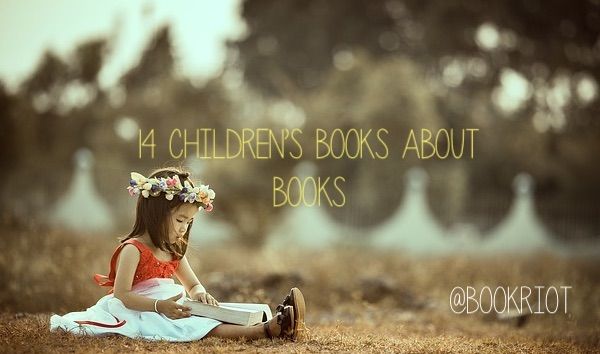 Boy meets book, boy and book become inseparable, book gets lost. Will the boy find it?
Lyric McKerrigan is very brave and clever secret librarian. When Dr. Glockenspiel escapes from the "Depository for the Criminally Naughty" with a nefarious plan to destroy the books of the world, she goes on a pun-filled mission to stop him. Vera Brosgol's art is bright and full of personality, and the comic layout makes it especially pop. A super fun read for kids and adults who love books.
This book-hater can tell you a lot about how he won't read. Not even if you hold him upside down or over a pool of sharks. Buuuut…eventually, if you read to him, maybe he can be convinced.
A gorgeous book that has a wonderful story that will delight any book lover. Just read it, you won't regret it.
This tells the story of the beginning of Harlem's National Memorial African Bookstore, a spot that would become a center of black culture and a home to activists. The illustrations are gorgeous and this book won a much-deserved Coretta Scott King award.
Henry loves books. Not reading them, exactly, but eating them. He gets smarter and smarter from these paper-y meals, until one day all the jumbled up information in his tummy makes him feel sick. Henry realizes that maybe the slightly slower process of reading books might be better in the long term.
A little boy who loves reading keeps getting interrupted by spoiler-spilling animals. A surreal, clever book with great art by Isabel Roxas.
Peter Mark Roget was a shy child who found comfort in making lists of information. This non-fiction book tells of how Roget eventually created the original thesaurus.
Red Knit Cap Girl and her friends find a hollow tree in the middle of the forest. She decides to keep a book in it to create a reading nook, and then her animal friends bring gifts that turn the space into an even more wonderful space. A lovely, beautifully illustrated story about how books can bring a community together.
Lola at the Library by Anna McQuinn and Rosalind Beardshaw
Every Tuesday, Lola and her mom go to the library for new books and a storytime – a very exciting event that she always wakes up early for.
Another story about a reluctant reader. Meena won't read, despite her parents filling their house with books, until one day she knocks over a big pile and unleashes all their stories.
Again! by Emily Gravett
Night after night, cute baby dragon Cedric has his mom read him the same book. She changes the story slightly each time, until finally falling asleep. A relatable, funny book for parents.
This gorgeous book tells the story of a little girl discovering a traveling library (that rests on the backs of two burros) in her small village. Based on the real story of Luis Soriano, a real librarian who traveled rural Columbia to bring books to people.
Bunny's Book Club by Annie Silvestro and Tatjana Mai-Wyss
A cute, sweet story about a book-lovin' bunny who gets library cards for all his animal friends. Features a rad librarian as well.
I really recommend these children's books about books for any age of book lover. They are comforting, wonderful books that will remind you why reading is such an important part of our lives. Do you have some favourites? I'd love to hear about them in the comments.