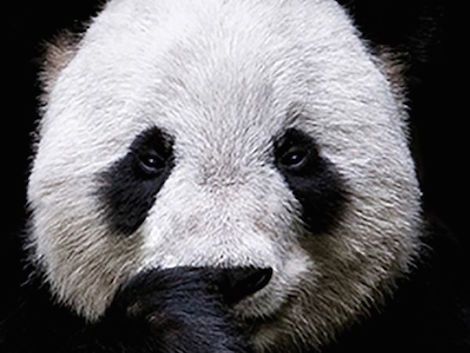 Children's
26 Children's Books About Animals That Are Utterly Sweet
This content contains affiliate links. When you buy through these links, we may earn an affiliate commission.
There are so many children's books about animals floating out in the world. Even just within this subset of fiction they fit into various categories: teaching kids about animals and how they live; showing animals as stand-ins for people, thereby illustrating something about the human condition; showing how animals and people coexist. There are even books from an animal's point-of-view.
This list could be fifteen zillion books, and it could incorporate board books, middle grade novels and nonfiction if one had the inclination. Truly, it was hard to find a stopping point in terms of the picture books, so I chose to hone in on them and then throw in a handful of easy reader titles at the end.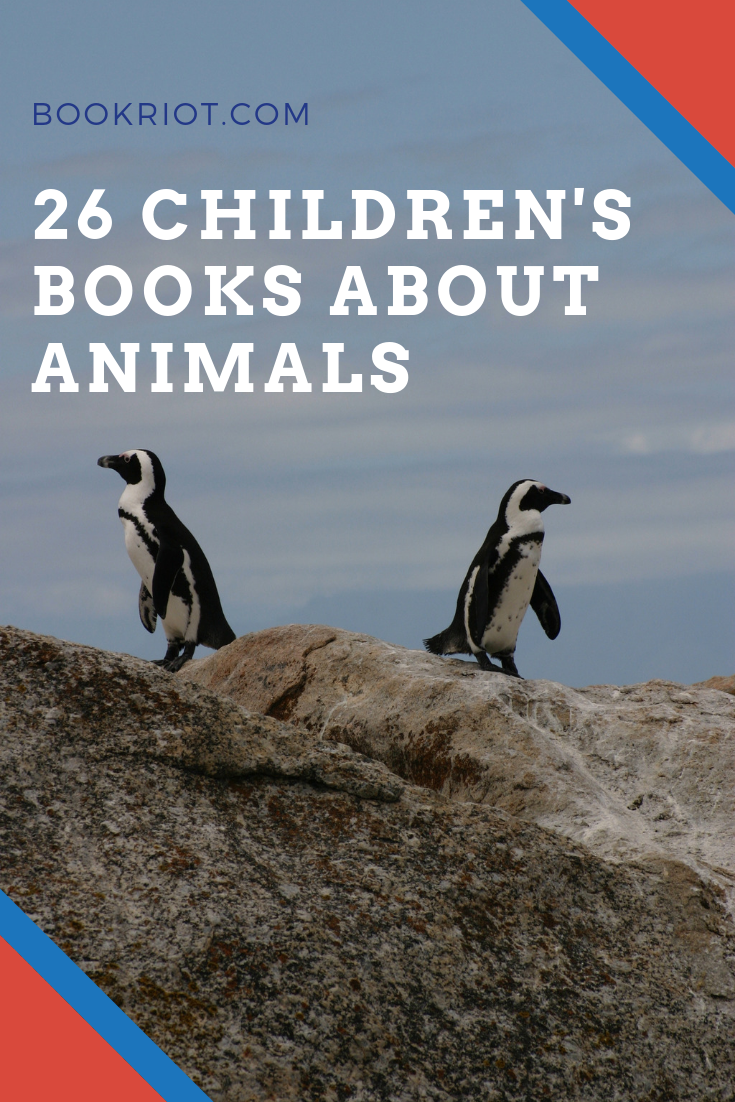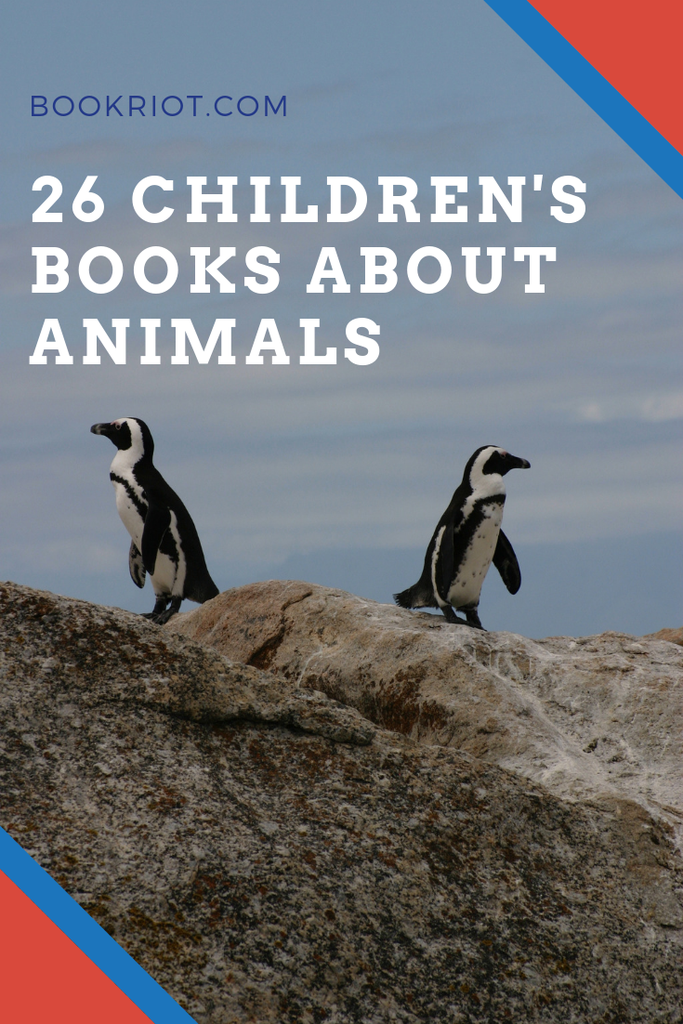 Picture Books About Animals
Some Pets by Angela DiTerlizzi and Brendan Wenzel
A follow up to Some Bugs by the same author-illustrator team, this story in verse is set at a pet show being held at a city park. A great way to demonstrate for kids how animals move, make noise, eat and more. The writing is very simple and will be a delight for tiny aspiring readers, and the art is fun and vibrant.
A gorgeous, resonant book that manages to be both mythic and realistic at the same time. Ayobami really wants to attend school, but to do that she has to travel through a dangerous jungle. Ayobami uses her desire for education to keep her safe from the animals, and result is a wondrous book about the power of language to defend and empower us.
Antoinette by Kelly DiPucchio and Christian Robinson
A companion to this duo's Gaston. Antoinette is a poodle with three bulldog brothers – Rocky, Ricky and Bruno. She doesn't feel like she's as smart, fast or strong as they are. This puptastic narrative focuses on Antoinette and her desire to figure out what makes her extra special, and just like Gaston taught an important message about diversity, this lovely follow up teaches children about valuing their originality.
Zoe and the Fawn by Catherine Jameson and Julie Flett
One day, Zoe and her father find a beautiful fawn in the forest; unfortunately it's wandering all by itself. Zoe and her father begin a search for the mother deer, and along the way she learns their Okanagan (Syilx) names. Flett's art is, as always, tender-hearted and beautiful.
Flo by Kyo Maclear and Jay Fleck
Flo is littler than the other pandas. Due to her size, everything takes her longer and that frustrates the other pandas. Will Flo's bigger panda friends find a way to appreciate her slow, floppy ways of being? (Yes, and it's very winsome with its hipster gramophone art).
This book is vibrant, wacky and very fun. Morris Mole works at Gordon Ratzy's restaurant until his body aches and his eyes are tired. So tired, in fact, that he doesn't realize his much-needed glasses are on his head and gets lost as he burrows his way home.
This series of bear books is one I often favour for storytimes. In this one, Bear is trying to hibernate but Moose, Sheep, Lion and Zebra keep walking him up with their games. They each try to make it up to him, but their plans backfire and Bear ends up even grumpier than before. What'll they do?! This will be a silly, rhyme-filled time.
Gerald the giraffe really wants to dance but he has crooked knees and wibbly wobbly legs. Enviously resigned to the background, where he watches as rhinos and lions cut a rug around him, he is finally inspired by a kind cricket to try dancing to a different style of music. A cute story about not giving up.
This picture book has ridiculously adorable art that demonstrates how animals such as hippos, monkeys, and pigs take baths. It's good for littler little ones.
This cutely illustrated story is by an award-winning children's author. The story of a spoiled cat and a dopey dog becoming friends comes with a huge, exciting-to-me bonus: mixed-race lesbian cat-moms! I am here for everything about this badass book.
Pandamonia by Chris Owen and Chris Nixon
Spectacular woodcut illustrations accompany this noisy, fun book about a grumpy panda (a lot of these books have animals being grumps, which I'm just realizing now) and his animal neighbors in the zoo. This book really blew me away the first time I read it, and I also love how the rhyming prose is full of great, unusual vocabulary words for kids.
A gorgeous lullaby in book form, this captures the feel of a rural winter night – complete with foxes, rabbits, owls, and, my personal animal obsession, deer. The prose, gently poetic, is lovely and will soothe both the reader and the audience.
Why should you read this one out loud to children whenever you can? Snoring. Grownups making fools of themselves by snoring is a real kick for kids, so this book is gold. Bernard can't help but keep his fellow otters awake all night because he has a teeny snoring problem. After his roommates send him away, Bernard tries a lake, a puddle and a fountain. The animals that live in those spots kick him out too, and he worries that he'll never find a comfortable place to sleep. Will he? This one has a sweet message about accepting your loved ones for who they are, snores and all.
Puddle Pug by Kim Norman and Keika Yamaguchi
A story about two animal friends, Petunia the Pig and Percy the Pug. Percy loves puddles, especially muddy ones, which is where he eventually meets Petunia and her family. Unfortunately Petunia's mom isn't interested in her piglets making pug friends, and Percy gets chased away. Percy will not be foiled, though, and he continues to become friends with the piglets. A follow up has recently been published, Thunder Pug.
I am a sucker for an adorable woodland creature book – deeply surprising, I don't enjoy going into the woods. This book captures the sounds of a busy forest as we follow the adventures of two cute lil' baby wolves trying to reunite with their pack.
Norman the Bear has a plan to fill his belly up with delicious honey. He gets dressed as a bumblebee and crashes their bee school day in order to steal from their stash. Norman is having a great time with the new curriculum, even learning buzzing, wiggling and flying, until one bee begins to question his size… Definitely a must have in the bears-are-cute-and-not-murderous sub-genre of children's animal fiction.
The Antlered Ship by Dashka Slater and The Fan Brothers
The art by the fan Brothers is gorgeous, all these sea-bound foxes, deer and pigeons. A fox named Marco is full of questions about the world but can't seem to find any proper answers until he boards an antlered ship and makes new friends who can help.
A zebra, an elephant, a turtle, and a lion walk into a bar… No, of course they don't. But they do parade around in eccentric hats. A wacky book about how doing something a bit silly can get you out of a funk! For more cute animal adventures, Won also has Hurray for Books! and Hurray for Today!
A little boy finds a whale bopping around in his swimming pool, and he tries all manner of schemes to kick it out! Wan's illustrations, always very cartoony, are perfect for this endearing tale of a frustrated boy, his blasé mom, and a very large and persistent whale.
Wolfie the Bunny by Ame Dyckman and Zachariah OHora
Dot is a bit uncomfortable with her new adopted brother – she's a rabbit, while Wolfie is a wolf. Despite her concerns, her parents aren't concerned that they'll be eaten and are obsessed with how cute Wolfie is. Can Dot get over her own assumptions to help her brother when he needs her? Another great read-aloud for storytimes, and a message about stereotyping that feels as relevant as ever.
Sparky! By Jenny Offhill and Chris Appelhans
This book is wonderful for the following reasons: witty story, great art, librarian flattery, and funny sloth characterization. Much like Kristen Bell, I am a huge fan of sloths. Why? No one knows, least of all me. Lazy? Yep. Kinda ugly? Uh-huh. Still, they hang upside and sleep all plopped over and drink the dew collected in tree leaves – how poetic is that last one? Anyway, this book destroys me and I recommend it heartily.
Early Readers
Mercy Watson by Kate DiCamillo and Chris Van Dusen
A brightly illustrated first chapter book, the Mercy Watson series is about a good-natured pig named Mercy. She lives with Mr. and Mrs. Watson, who treats her like one of the family. Kids will love the energetic illustrations, and Mercy is a charming lead character.
A cute entry in the Yasmin series, the story follows our tiny titular heroine as she heads to the zoo with her class. She gets chosen to feed the monkeys, but then does something that causes a great deal of drama between her and her would-be simian companions. What can she do to patch things up?
Critter Club by Callie Barkley, Tracy Bishop and Marsha Riti
Little ones go wild for this series about Liz, Amy, Ellie, and Marion and their many animal friends.
Louie and Ralphie Ratso want nothing more than to convince everyone else that they are tough as nails, but…it isn't entirely working. A funny, affectionate book about family, appearances and what being tough actually means.
Ugly Cat is hungry and wants a paleta, and his mouse friend Pablo is keen to help. Pablo tries to scare a little girl into dropping her ice cream, but instead of being scared she grabs Pablo to feed to her pet snake! This book, about a star-crossed friendship, is rife with misunderstandings and hijinks; children will definitely get a kick out of it. On top of that, it incorporates Spanish to give the story a deeper cultural consistency.
---
I know that there's probably lots of titles you wish were here, so feel free to offer up your favorite children's books about animals in the comments.