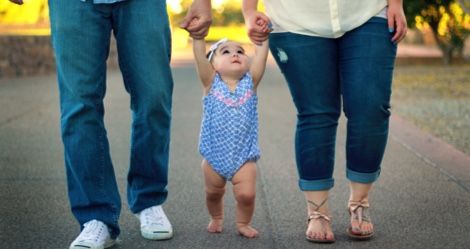 Children's
25 Children's Books about Adoption To Read Aloud With Your Family
This content contains affiliate links. When you buy through these links, we may earn an affiliate commission.
Once a huge blank spot in the children's bookshelf, adoption has become a more prevalent topic in recent years for younger readers, though many shelves are still lacking. Here are 25 of the best children's books about adoption to get you started.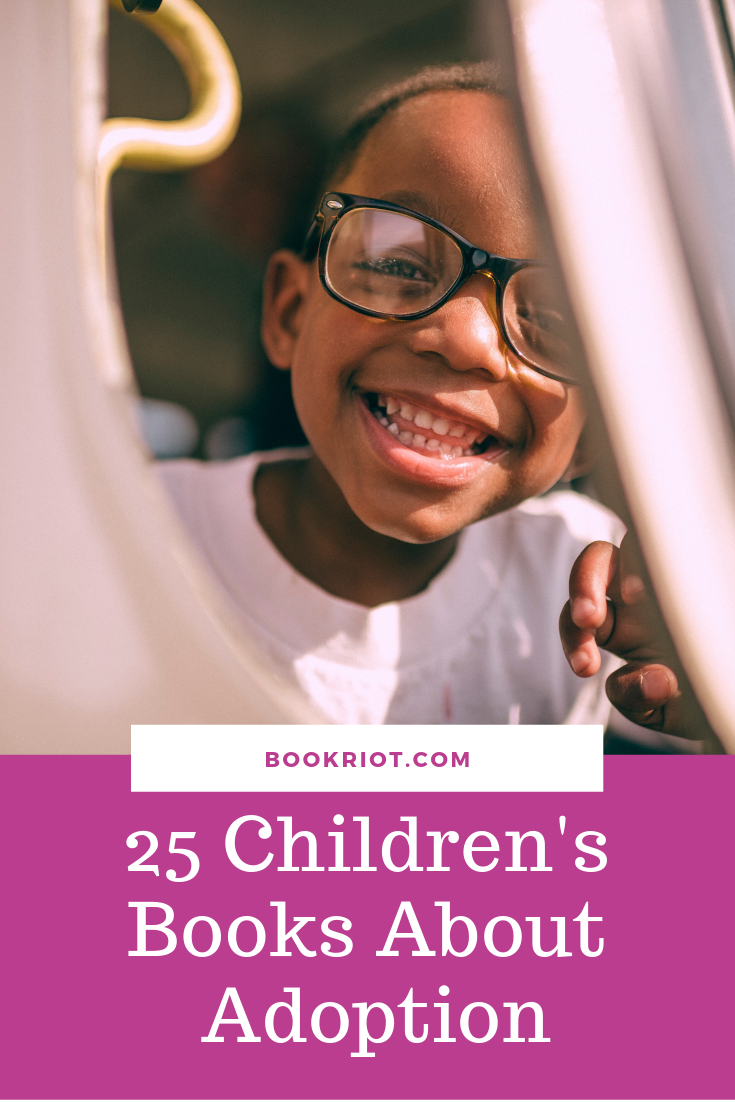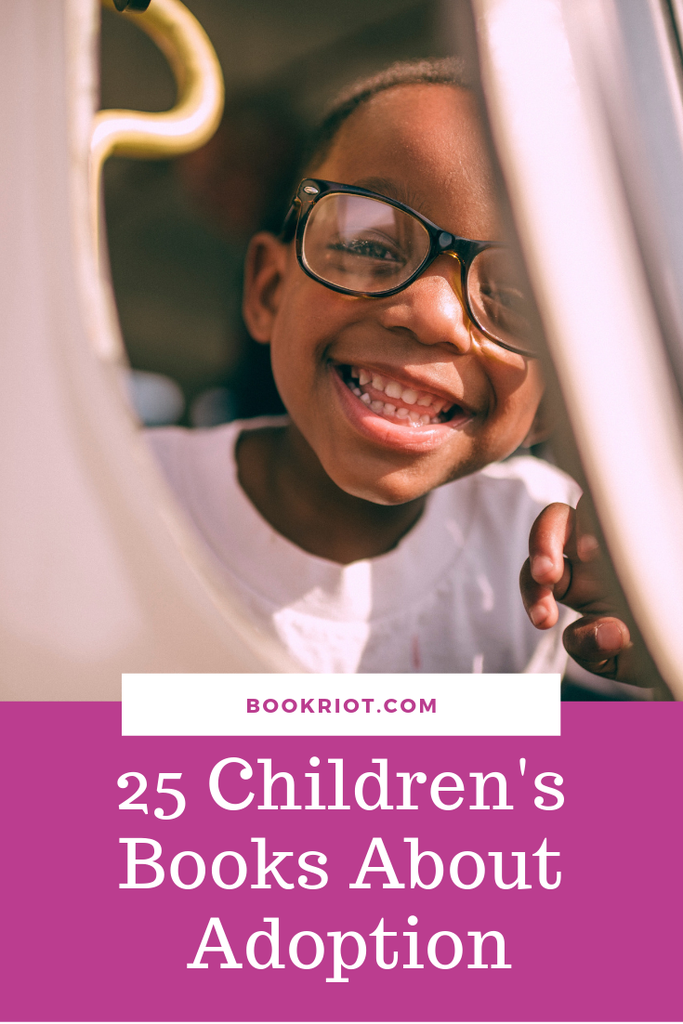 Picture Books About Adoption
The Bunny family has adopted a new son—a wolf! Dot is the only one who seems to notice, and she's not so excited to have a new brother. But she'll soon learn that adding to her family isn't so bad, and having a sibling can even be kind of fun! This adoption book is perfect for families to introduce new siblings and share a growing family.
A classic among children's books about adoption, Choco the bird always wishes for a mother. He searches all over, but never finds anyone who looks quite like him, so he never considers that Mrs. Bear, someone who does all the things a mommy might do, would be his mother. After meeting her other children, including a piglet and an alligator, Choco discovers families might not have to look exactly alike to be a perfect family.
Told from a small puppy who is adopted by a cat, this gentle picture book is a calm look at adoption and joining families when all the newness is overwhelming and scary.
This colorful standout among children's books about adoption focus on the family's journey to bring their new family member home. This bright picture book is a top pick for families experiencing the adoption journey together and want to share their story with the newest member.
While not an #ownvoices book, John McCutcheon's lyrics combined with Julie Paschkis's colorful art celebrate diversity in both family structure and makeup in this adoption picture book. Children will not only be introduced to a wide variety of families on a celebratory day, they will have fun hearing and learning rhyming structure and singing along to this joyful tale.
Geared toward older children rather than infants, this picture book about adoption features Carlotta as she falls asleep, dreaming about her new family. Will they be adventurers, pirates, bakers? She soon finds out her new family is the best family in the world.
A newer addition to the children's adoption book space, this charming story celebrates diversity not only in family appearance, but in family size. It lets kids know that moms are wonderful, no matter what they look like or who they are, because moms take care of you no matter what.
Inspired by the Today show cohost's real-life experience adopting her daughter, Hoda Kotb's picture book features charming woodland illustrations and lyrical prose. This modern book highlights true devotion all parents have for their children.
Arun's family will soon celebrate Rakhi. But Arun just wants someone to share the holiday with, and his biggest wish is for a little sister. His wish may come true as his parents travel to India, where Arun's father was born, to adopt Asha and welcome the new baby girl into their family. This book is perfect for young children anxiously awaiting new siblings as the family all experiences their adoption journey together.
You can see more picture books about adoption here.
Board Books about Adoption
A constant banned books list–topper, this adorable true story of two male penguins who became attached to a baby penguin is such a heart-warmer. Seriously, everyone loves animals adopting baby animals story. This charming little book is fun for readers of all ages.
Par's well-known, bright books are eye-catching for toddlers. We Belong Together understand adoption and that they belong to the family. The Family Book also celebrates both adoption and diverse families of all kinds. These lovable children's books about adoption will become staples on your little ones' bookshelves.
Chapter Books About Adoption
Kitty's owners bring home a big surprise one day—a baby! But Kitty doesn't really know what a baby is for or what it's supposed to do, and Kitty isn't so sure about it. This chapter book is an excellent pick to help young readers learn about adding a new sibling to their family or for children to see that lots of people—and kitties—are adopted!
This chapter book about adoption features Margaret, a toddler, and she's MEAN! When woodchucks take Margaret in and welcome her to their family, she's not happy about it. In fact, Margaret seems to get meaner! But her family is patient and continues to love her no matter what. This National Book Award finalist (1997) can help kids understand that their emotions are not bad, and that moving all the time is hard. But no matter what, Margaret's family is there for her and loves her.
Patina by Jason Reynolds
The second book in Reynolds's Track series, Patina is the narrator in her own story. She runs for her school's track team, but she doesn't just run to win. She runs to escape—escape the mean kids at her new school, escape the fact that she and her sister can't live with their mom anymore, escape everything. Reynolds delivers another show-stopper in this children's book about adoption.
Middle Grade Children's Books about Adoption
Dara Palmer is a star, and it's about time the rest of the world knows it too. When she doesn't get the lead part (or any part, for that matter) in her school play, she is shocked. Dara begins to question if it's because she doesn't "look the part," since she's adopted from Cambodia, and the show is The Sound of Music. Dara's family life adds drama too, and she starts to wonder just how she fits in with the rest of her world in this feel-good book.
Holly is twelve, and she loves counting and diagnosing medical conditions. But when her adoptive parents die in a tragic accident, her life is turned upside down. This children's book about adoption deals with Holly's life after the accident, her experience with the school counselor, and finding her family and her place in the world.
Newbery Medal–winner Kadohata delivers a powerful story about a boy who feels like an epic fail. He knows that's why his parents are adopting again, because their first try didn't work out. This book covers topics such as handling different emotions, gaining new siblings, and overcoming fears to love oneself.
This 2017 Newbery Medal winner may not scream that it is a children's book about adoption, but it is certainly a magical tale about a child who learns about where she came from. Living with the magical witch in the forest, Luna grows up not knowing her own true power, but on her thirteenth birthday, it begins to come to light as she discovers who she is and where she belongs.
Naomi lives with her great-grandmother, but one day her absent mother resurfaces. Naomi and her great-grandmother leave for Mexico in search of Naomi's father. This is a beautiful story of connecting with and finding family and celebrates children who may live with a grandparent or other relative.
The family Fletcher is ready for some adventures this year. The four Fletcher boys will all be in school, and each boy is so excited for different hijinks and experiments. But with this many boys and this many interests, will Dad and Papa be able to juggle all that's going on? This rambunctious adoption book for siblings features all four adoptive boys and their dads as they try to stay afloat amid fart jokes, invisible cheetahs, and more!
A great children's book about adoption for older readers is The Length of a String. Imani loves her adoptive family, but she really really really wants to learn about her birth family and where they came from. She discovers an old diary in her great-grandmother's house that tells her story of how, in 1941, she fled Nazi-occupied Luxembourg alone to seek solace in Brooklyn. This historical fiction is a moving coming-of-age story for those who feel out of place and different.
Two foster children, tired of moving homes, want desperately to find their forever home. This story is a hopeful and endearing look at the bond between siblings and what it truly means to be part of a family.
Soar by Joan Bauer
This book delivers a quiet and powerful story—Jeremiah, even after a heart transplant, stays positive and is determined to help as many people as he can feel happy. So he decides to coach his middle school baseball team. Not only about adoption, this book covers other hard-hitting issues middle-schoolers face like family disagreements, medical issues and addiction, and abandonment. This is a go-to for readers ready for books that pack an emotional punch.
In the throes of World War II, all Ada and her younger brother Jeremy care about is that they're finally in a permanent home with their new legal guardian, Susan. The two siblings want to settle in and get close to their new family, but unexpected events caused by the war force them to adapt yet again, coming in close quarters with new neighbors and learning more about history than they ever had before.
---
Children's books about adoption are becoming more prevalent, and it's increasingly important to add books like these into kids' bookshelves.
You can also read more about books of nontraditional families and books with foster care themes.