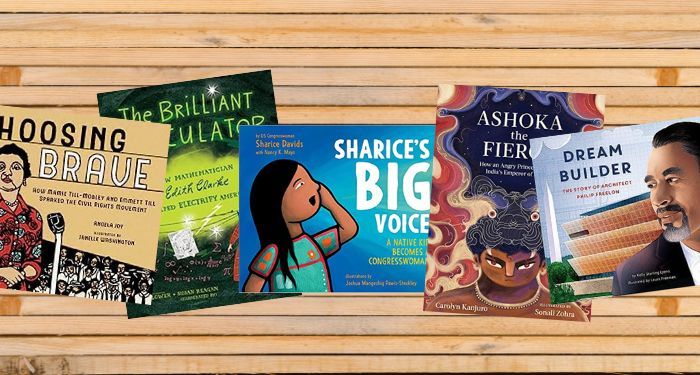 Children's
9 Children's Biography Books for Budding Historians
This content contains affiliate links. When you buy through these links, we may earn an affiliate commission.
History books are so many and so varied that it can be hard to narrow down what you want to read. And lately, I have been thinking a lot about history books that make readers see certain moments in history differently. What I mean by this is: Which history books remind you that individuals matter? And which books make you feel that you matter and that what you do matters?
We read history and biography not just to educate ourselves, but also to form connections with the past and to see ourselves reflected in the history of what we read in some way. Sometimes we need to draw on our histories in order to recharge in a sense, especially when things seem to be at their worst.
I've also been thinking about place a lot lately and what makes us feel that we belong somewhere specific on this planet. I am convinced that some of what helps is knowing our shared history, especially any events that are tied to a particular place and time, so my recommendations here reflect that sense.
Because it's important to share these stories with young readers, I've rounded up a list of children's biography books. My first story is from South Asia and after that, the individual stories become very America-focused. I think this is just a reflection of where my heart and mind are these days. However, I hope readers of other nationalities will also find some inspiration in these books below as they share them with their budding historians.
9 Children's Biography Books
Ashoka the Fierce by Carolyn Kanjuro and Illustrated by Sonali Zohra
King Ashoka's life story is famous and probably known by most Buddhists and those interested in Buddhism on the planet. This book has beautiful illustrations of Ashoka's story. However, while his life may be famous, the lessons of his experience seem to be forgotten or disregarded by so many people in the world today. I am regularly astounded by the ways we make ourselves and one another suffer. So I offer this reminder. Ashoka was deeply unhappy; he caused himself and others untold suffering on a staggering scale before finally finding a way to reform his heart — deeply and permanently according to the versions that I know. He reportedly spent the rest of his days creating the most value he could with his life. Read this if you need a reminder that evil does not have to continue indefinitely. Human beings can choose to do better; we all need confirmation of that from time to time.
Recently there have been a number of writers focusing on early, unsung women who have led the way and broken new ground for people of different backgrounds to become engineers, scientists, inventors, and more. These individuals may not have thought of themselves as pioneers, but they were. I have found myself reading a lot about women engineers and this is one of the books I found that was fascinating.
Edith Clarke became America's first female electrical engineer, after earning a Master's degree from the Massachusetts Institute of Technology. Clarke was quoted as saying, "There is a future for women in engineering, and someday the only limitation will be their own lack of ability, as we are fast approaching an age in which men and women will be measured by their worth as individuals." While I cannot say we are there yet, I hope she is right that we are making progress toward everyone being judged by their abilities, not by their bodies.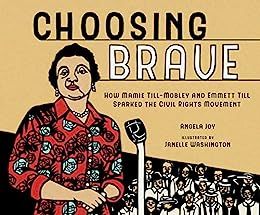 This is a picture book that tells an accessible version of Emmett and Mamie Till-Mobley's lives after Emmett's fateful visit to his family in Mississippi in 1955. Mamie Till-Mobley was incredibly brave. This mother turned unimaginable pain and loss into something that catalyzed a movement of ordinary people to resist a system that was literally killing them, their neighbors, and their children. While that change was not quick nor is it finished, her courage was staggering. This is a striking book and an excellent portrayal of how the change one person brings about can have untold positive effects on others for generations.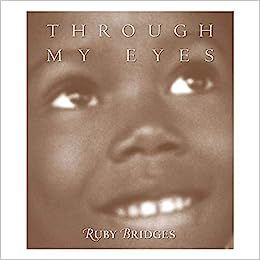 This is a fuller, more complex text that gives the reader insight into what Ruby Bridges saw and felt when she became the first African American child to attend a formerly all-white elementary school in 1960 Louisiana. Drawing on interviews with Bridges and others who knew her during that time, it is a fascinating read. This little girl had to go through the school doors every day and study like normal, and she somehow managed it. The book also includes some background on a few families that tried to defy the school picketers and community members who also threatened the safety of white children who continued to attend the same school (although in another part of the building) as Bridges.
This tells the untold history of Larry Itliong, a Filipino American who mobilized farm workers in California and helped found the United Farm Workers Union in the 1960s. Itliong led some 1,500 workers on strike and what is the most impressive to me is that he had to have talked to those workers individually or in small groups and convinced them to stand with him on strike. That could not have been easy. Read this if you need a reminder that dialogue and deep listening can really change the world for the better.
I had never heard of Philip Freelon before I read this book about his life. It does an excellent job of explaining what it was like for the famous architect to grow up in Philadelphia and to struggle with what would later be recognized as dyslexia and learning differences. Despite early struggles, Freelon excelled in his studies, led a very creative life, and eventually went on to design a large number of award-winning buildings, including the Smithsonian's Museum of African American History and Culture.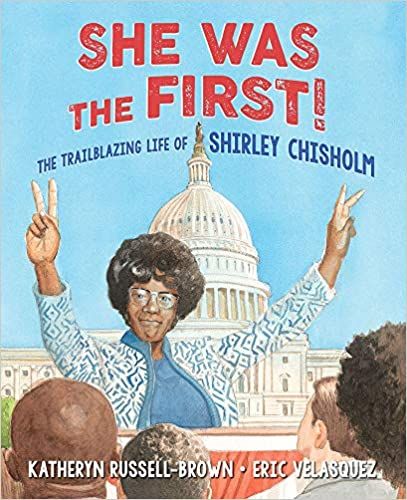 "Unbought and Unbossed" was Chisholm's presidential campaign slogan and that is how I imagined her based on this book. She blazed a trail, despite being a woman of color in settings where others regularly questioned her intelligence, her integrity, and her right to be where important decisions were being made. Everyone is better off because she did not listen to the naysayers.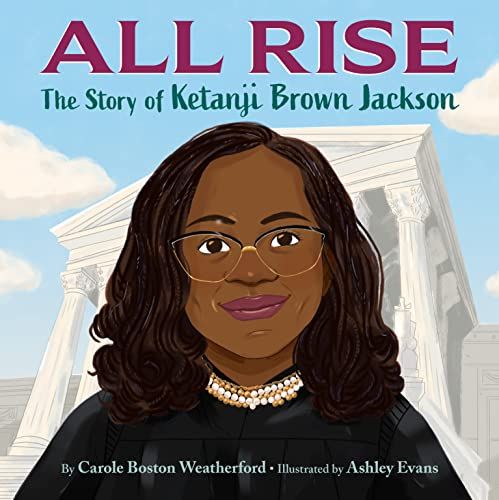 This is a book that tells the story of Ketanji Brown Jackson's childhood, family life, and eventual ascension to the U.S. Supreme Court. While the story tells of her brushes with those who would discourage her or downplay her abilities, the tone is one of celebration of all she has accomplished. The after material includes a letter to her granddaughter saying, "There are still obstacles to overcome, doors to open, and hills to climb. Draw on the hope and strength of your ancestors. Your place is in the sun. Shine!" I loved this sentiment and feel that everyone could use someone in their corner sending them this kind of message.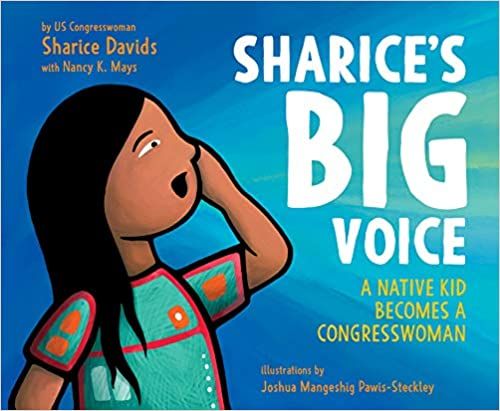 Sharice's Big Voice by Sharice Davids with Nancy K Mays and Illustrated by Joshua Mageshig Pawis-Steckley
Sharice Davids's story is so impressive. Although addressed in an easy-to-understand way, she shows the reader the power of dialogue and that if you work hard, you can get better at something even if you don't see any improvement right away. I loved the author's note at the end for many reasons, just one of them is this: "And just remember that whatever your path is, you're changing the world just by being here." Similarly, the artist's note is moving: "My hope is that whoever reads this book will witness [Sharice Davids's] resilience and understand that they can do anything they want to do in life. The world is a warmer, brighter place when we grow into who we are." I cannot imagine a better sentiment to pass on to other human beings.
I hope you still feel like there is hope left for humanity. I think there is, but sometimes we all need something to remind us of that. Go forth and read things that inspire you to cultivate your own hope for humanity, and help the next generation aspire to change the world, too.
For even more inspiring histories and biographies for kids, try these 10 picture book biographies and these 20 biography books for kids.