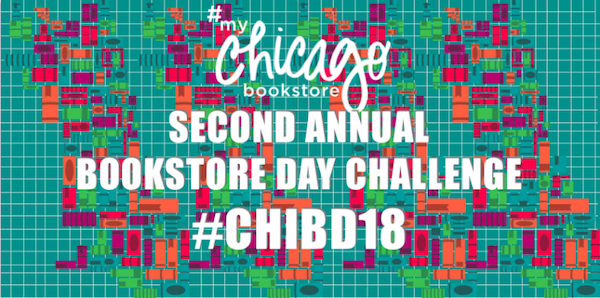 Last year, a bookish friend and I loaded into my old Subaru and drove all over the city in the pouring rain. We dashed in and out of bookstore after bookstore; from The Book Cellar in Lincoln Square with its quaint little coffee shop, to the glamorous culinary bookstore Read it and Eat, to Open Books Chicago's scrappiest and friendliest used bookstore near where the big commuter trains rumble through Ogilvie Transportation Center. Together, she and I came, perused and conquered Chicago's Independent Bookstore Day Challenge.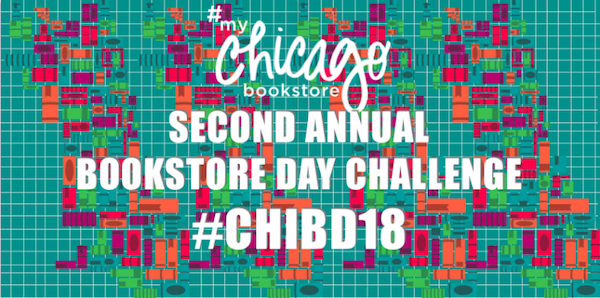 Visit ten stores on April 28, 2018, get 10% off for the rest of the year at all participating bookstores. Visit 15, get 15%. It is a badge of honor to pull my discount card out of my wallet and buy a book. This year, even more bookstores have joined in. So here are few tips for you rookies out there.
Map it out
The organizers of bookstore day have put together a handy map of all the participating bookstores. Instead of starting at one and then running north and south at random, go through and make a list.
Your first stop is the place to pick up your passport and make your required $25 purchase, so you may want to consider which bookstore has that one literary treasure you have been pining for. It will be easier to make a circle or start away from home and then work your way back. Trust me on this: you will be good and worn out by the time you are done.
Start Early
Many of the bookstores close around 6pm, so if you are planning on perusing each one at a leisurely pace, it is essential to get started by 10am when most of the stores open. Also, check your favorites to make sure you don't miss out on special treats and appearances—that way, those go on your list early.
Cluster, Cluster, Cluster
One of the many reasons Chicago is such a literary paradise is there are often many different and fantastic bookstores close together. So, to get the most bang for your buck on Bookstore Day, cluster things together. If you are in Hyde Park it is easy to check off the Seminary Co-op, 57th Street Books, and Powell's quickly. If you are in Oak Park, Century and Sleuth's, Magic Tree Books, and The Book Table are also easy to take out as a group. There are several other little pockets like this that will make your bookstore day challenge a bit easier.
Transportation Consideration
While driving is the fastest, biking and public transportation are also very doable options. Make sure you plan for extra time for public transit and consider parking if you are driving.
Plan a Lunch Stop
It would be great if we could all live off of books alone, but we will need some sustenance. We will all defiantly need it after trekking all over the Windy City. May I recommend a Ban Mi Sandwich in Little Saigon after a visit to Women and Children First? Or some carne asada at one of the taquerias before enjoying the towering shelves at Pilsen Community Books?
Rejoice
Once you get through about seven bookstores, you will start to be among a small clan of diehard book fans. Once you reach your tenth, you will feel like one of Chicago's bookish masters. Enjoy it! Savor it! You earned it!