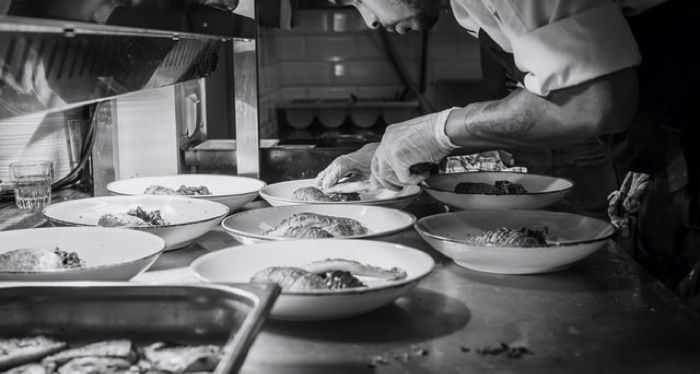 Nonfiction
The Joy of Reading About Cooking: Recent(ish) Non-Cookbook Books by Chefs
This content contains affiliate links. When you buy through these links, we may earn an affiliate commission.
My husband is a chef, and he sits down and reads cookbooks like they're narrative fiction. I love food too, and I love learning about the world that my husband has dedicated himself to, but I draw the line at tucking myself in front of a fireplace and joy-reading The Joy of Cooking.
When I met him, he read novels, too, and was the perfect bookish pal in that if I said, "Hey, read this," he would just immediately read it. What fun! We'd chat about those books and argue about their merits (he did not love Love Medicine for some unfathomable reason), and it was something that brought us together.
In recent years, as he's worked his way through the ranks from a line cook to Chef-de-Cuisine, his time for reading frivolous novels (I write with my tongue firmly in my cheek) has diminished and when he's got time to read, he chooses to use it to better his craft. I miss the days when our reading lives overlapped.
But wait! There is good news — I found a solution: non-cookbook books by chefs. These books are just as easy to argue over as any narrative fiction and he can tell himself he's "bettering himself" professionally. Once again, what fun!
So let's take a gander at some of my favorite recent books by chefs.