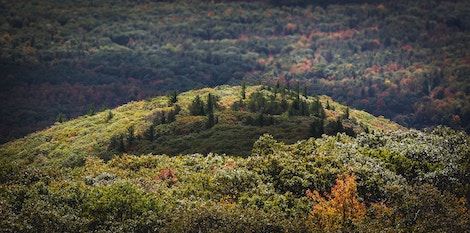 Take a road trip up into the hills of central New York State, and you'll find literature in those hills. Nestled in Treadwell, NY, Bright Hill Press and Literary Center offers a bevy of creative and fun events for book lovers of all ages.
An impressive 12,000 volume library stands as an extension to an 1865 house. The house and library serve as literary central: readings, workshops, the Word & Image Gallery for visual exhibits. Because it's a house, it has a kitchen (wine and cheese, y'all!, plus fresh local produce!) and a bedroom for visiting writers and artists (I stayed overnight and it was lovely, and they gave me breakfast!). There's also a garden outside, which is fantastic for inspiration.
Before Bright Hill Press, there was Word Thursdays. In 1989, Bertha Rogers moved with her husband from New York City to the Catskills. Because she missed regular readings, she sent a press release to The Daily Star, the local paper, calling writers for a reading on a Thursday that January. Five people came. Then every 2nd and 4th Thursday, people kept coming.
After a few months, Bertha invited New York City writers to feature alongside writers from the upstate area. The reading series is still going strong today.
Officially, Bright Hill Press was founded in 1992 with Bertha Rogers and Ernest M. Fishman. Its mission "is to seek out, study, and collect the work of early and contemporary writers, storytellers, and artists, and to publish, disseminate, and present that work through publications and educational and public programs for the larger community."
Authors who inspired the creation of Bright Hill Press are varied and numerous. Some well-known poets are Elizabeth Bishop and Robert Lowell. Bertha says, "the most significant local gem" was a writer who taught at SUNY Oneonta and began attending readings: Graham Duncan. He was a long-time supporter of their events.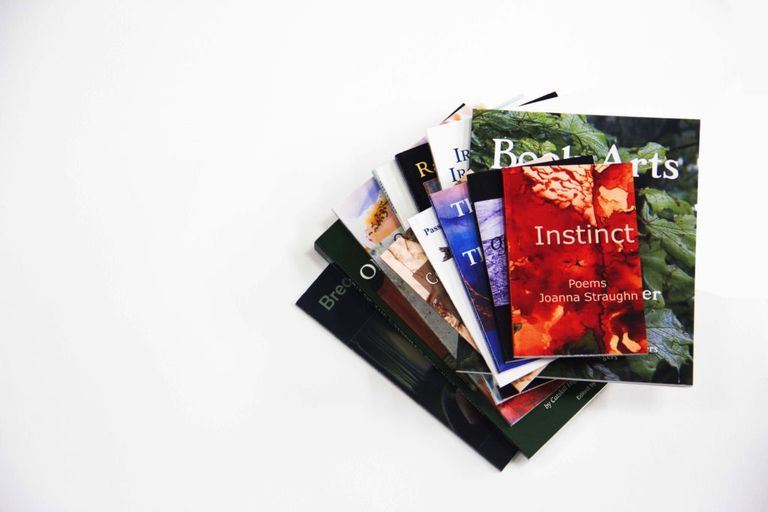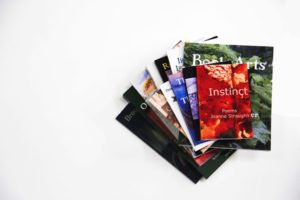 The press offers a full-length poetry book competition every year, and they also publish their own works. Recent Bright Hill Books include The Threshold of Light by Michael S. Glaser, Final Fort by Caroline Morrell, and their 25th Anniversary arts exhibit collection, Book Arts 2017, which shows off their word and image gallery with commentary by Alexander Campos and Bertha Rogers.
In addition to Word Thursdays and small press publications, they partner with the New York State Council on the Arts to develop the New York State LitMap. This map shows writers across all of New York State and is chock full of interesting tidbits about each one. You may want to get two hard copies to hang on your walls, one showing off the map and one showing off the lush literary history on the back.
Additional programs include Summer Literary Workshops for adults, teens, and children; Radio By Writers; Share the Words High School Poetry Competition; The Great Cultural Spelling Bee, co-sponsored by Roxbury Arts Group; and The Big Read, co-sponsored with Foothills Performing Arts in Oneonta, NY.
A particularly memorable event for the literary center unfolded in 1996 during a 3-day Iroquois Festival involving hundreds of Native Americans from all over the country. The local private college Hartwick hosted an exhibit of Iroquois arts. Also, Chief Jake Swamp of the Mohawk tribe planted two white pine trees of peace at Bright Hill Farm (the original site before moving to the current house) and on Hartwick's campus. There were panel discussions, readings, and music throughout the festival.
Bertha Rogers retired after 25 years in 2017 though she still edits the poetry books they publish and still teaches the workshops for kids. Beatrice Georgalidis is now Executive Director and artistic director.
Currently, Bertha is reading Lies of Silence by Brian Moore. She recommends picking up Susan Orleon's The Library Book.
Beatrice, when she's not busy with the incredible task of directing Bright Hill, is reading The Source of Self Regard by Toni Morrison. She recommends Donna Tartt's The Secret History.
They both recommend Graham Greene's The End of the Affair and The Comedians.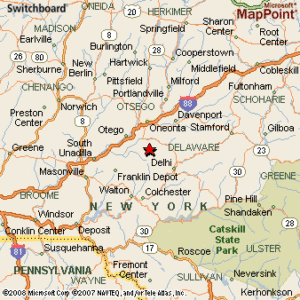 When you do head out to Bright Hill Press for one of their amazing endeavors, bring a hard copy road map just in case you get lost. Your GPS may go out (and then you may or may not wind up drive-crying on the side of a mountain for a while—not that this exact thing happened to me or anything). Still, worth every second.
Current exhibit: Hardened Shapes by artist Leah Frankel and poet Irish Cushing
Coming up: Hat & Key by artist Walter Hatke and poet Jordan Smith
Word Thursdays: Thursday, April 25 2019: Rainie Oet and Mike Jurkovic.