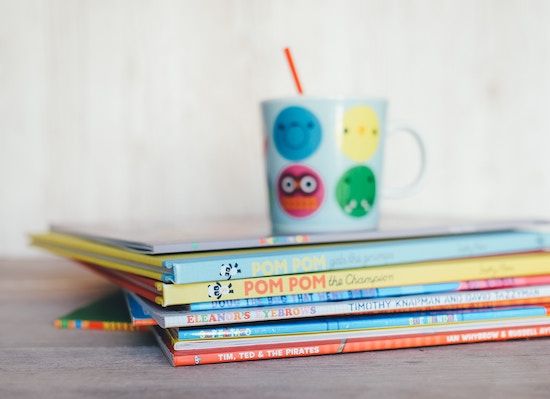 Children's
9 Ways To Get Free Or Cheap Kids' Books
There are loads of ways to get cheap kids' books when money's tight. Each child deserves plenty of books to choose from on a daily basis, but it can be a struggle to find affordable options. Kids need—and want—books, and money shouldn't be an obstacle.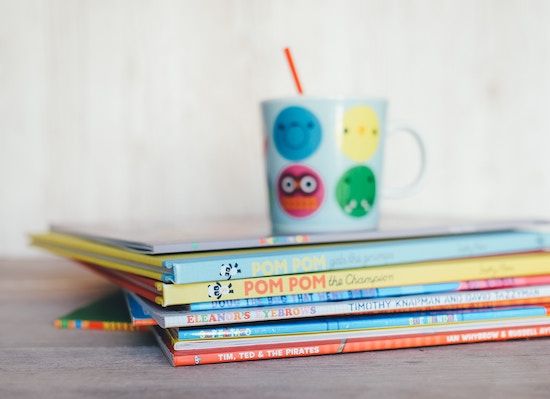 Your first stop should be your local library, but sometimes you need books you can keep. Maybe you need books at home for your kids. Maybe you're an educator looking to outfit your classroom library. Whatever the reason, here is a list of ways to get your hands on cheap kids' books.
1. Library Book Sales
Many public libraries host book sales throughout the year through Friends of the Library, supplied with books moved out of library circulation and donated by patrons. They have all genres of books, including children's, and they tend to be super cheap—like, $2 or less. Check out your local library to see if they have a sale coming up, or you can Google your library's name and "book sale."
2. Little Free Libraries
These free book stations are both adorable and a wonderful neighborhood-based resource. The idea is that you can take any book and leave any book. Check to see if you have any near you here!
3. Digital children's books
If going digital is feasible for you, there are plenty of resources for obtaining free and cheap kids' books online. See this post for some great ideas on the best places on the Internet to download and read free digital children's books! There are many independent (and legal) sites to browse titles as well as digital options hosted by your library.
4. Ordering CHEAP kids' books online
There are many places online that sell super discounted books that will ship to you. Here are a few:
Better World Books
I put this one first because it's my favorite. Better World Books has been around since 2003, and they have an enormous collection of used and discounted books. Their mission is to support literacy development and save excessed books from landfills. You can search their catalog for the titles you want, AND it's free shipping (!). I took a quick look and they have a wide selection of cheap kids' books. You can even modify your search based on age. Go check it out!
Alibris
This is another good option for ordering cheap children's books online. Alibris have a large and inexpensive selection. However, you need to spend $39 minimum to get free shipping. Otherwise, the cost to ship per book adds up. Browse here.
Biblio
Biblio has a decent selection of discounted older kids' titles and lots of books that ship for free. They specialize in collectible and rare books, so if you are looking for a cheap way to get older, first edition classic children's books, this is the place to go. Check them out here.
Amazon
Ah yes, Mr. Bezos himself offers a discounted book section. This isn't the cheapest option on this list, but the selection is huge and it is cheaper than buying new. Here's a link directly to the bargain children's books category.
First Book
First Book has discounted books available for purchase by educators and youth program leaders who serve primarily low income families or students with disabilities. If you fall under those categories, you can register for free and order books to your heart's content. In addition, First Book does amazing work in offering affordable technology and basic needs items such as winter jackets. That's outside the scope of this piece, but I thought it was too cool not to mention. If you're an educator working with low income youth, check them out here, and also look to the bottom of this post for grant opportunities.
5. Used book stores
Of course! The used book store! These are full of discounted kids' books. Half Price Books is a ubiquitous example, but there are also lots of independent used books stores across the country. Do a quick Google search for used book stores in your area and see what you find.
6. Dollar store
Dollar Store, Dollar Tree, and Family Dollar: they might not have the widest selection of children's books, but they do have some, and at a price that's hard to beat. Check out the store nearest you, or order online here.
7. Facebook and Craigslist
You can ask your community if they have any leads on cheap or free children's books. In a post on Facebook or Craigslist, ask if anyone has children's books that they can give or sell cheaply to you. You can use the phrase "ISO," which means In Search Of, when you make a post. Example: "ISO children's picture books—does anyone have any that you could give to a good home? Let me know!" It's not a guarantee, but if it works out, it's cheap and you get to keep it in your community.
8. Resale stores
Goodwill, Savers, Arc's Value Village, and other resale stores are excellent places to look for cheap kids' books, and they usually have a lot to choose from.
9. Grants for educators
There are many resources out there for educators who need more kids' books, especially educators who serve low-income or underprivileged children and families. The following organizations offer grants for free and cheap kids' books to eligible applicants. Each of these grants has their own set of requirements, and there are certainly more organizations out there, but I recommend starting with the following:
You can mix and match these suggestions and be on your way to filling your life with affordable children's books. Good luck, and let us know your favorite methods!