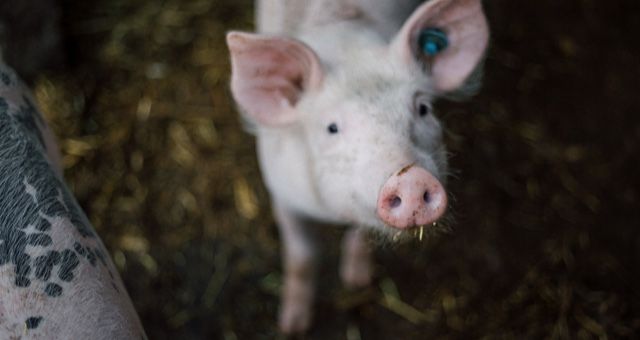 Children's
The Best CHARLOTTE'S WEB Quotes For Sunny Days
This content contains affiliate links. When you buy through these links, we may earn an affiliate commission.
It's come to my attention recently that I have missed out on some middle grade classics. I'm not sure what I was doing instead of reading Charlotte's Web, but I missed it until this year.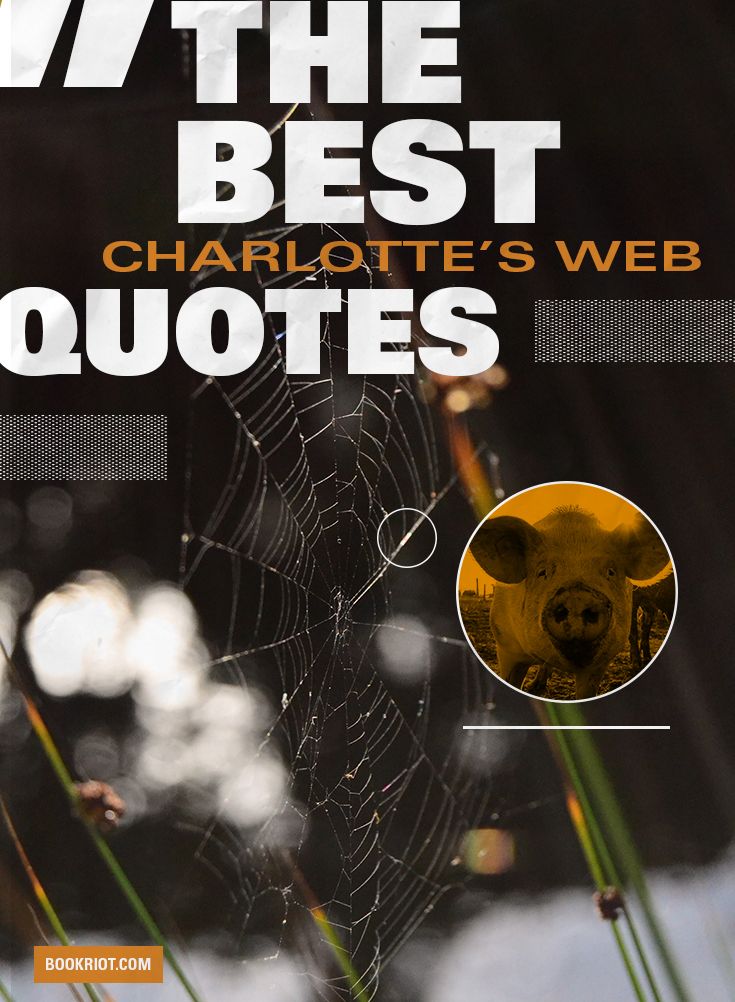 I thought that this would be a good time to revisit some classics I had missed, so I set myself up with an audiobook while I planted some strawberries. I can tell you that there is no better way to listen to Charlotte's Web then on a sunny spring day while you do some gentle gardening.
When Charlotte's Web was released, Eudora Welty called it "just about perfect, and just about magical in the way it is done." It's an incredibly charming, sensitive book about a young pig who learns about friendship and the realities of the world from a kind and clever spider. I was struck by how much wisdom it contained.
The Best Charlotte's Web Quotes
Here are some of my very favorite Charlotte's Web quotes to celebrate summer, friendship, and more.
"Fern was up at daylight, trying to rid the world of injustice. As a result, she now has a pig. A small one to be sure, but nevertheless a pig. It just shows what can happen if a person gets out of bed promptly."
Children almost always hang onto things tighter than their parents think they will.
Wilbur didn't want food, he wanted love. He wanted a friend—someone who would play with him.
Wilbur blushed. "But I'm not terrific, Charlotte. I'm just about average for a pig."
"You're terrific as far as I'm concerned," replied Charlotte, sweetly, "and that's what counts. You're my best friend, and I think you're sensational. Now stop arguing and go get some sleep!"
Every day Wilbur would stand and look at the torn, empty web, and a lump would come to his throat. No one had ever had such a friend—so affectionate, so loyal, and so skillful.
"I think it is only fair to tell you that I was devoted to your mother. I owe my very life to her. She was brilliant, beautiful, and loyal to the end. I shall always treasure her memory. To you, her daughters, I pledge my friendship, forever and ever."
"What do you mean less than nothing? I don't think there is any such thing as less than nothing. Nothing is absolutely the limit of nothingness. It's the lowest you can go. It's the end of the line. How can something be less than nothing? If there were something that was less than nothing, then nothing would not be nothing, it would be something—even though it's just a very little bit of something. But if nothing is nothing, then nothing has nothing that is less than it is."
"Alone?" said Fern. "Alone? My best friends are in the barn cellar. It is a very sociable place. Not at all lonely."
Life is always a rich and steady time when you are waiting for something to happen or to hatch.
The night seemed long. Wilbur's stomach was empty and his mind was full. And when your stomach is empty and your mind is full, it's always hard to sleep.
If you have a new friend here, you are probably disturbing his rest; and the quickest way to spoil a friendship is to wake somebody up in the morning before he is ready.
"It is deeply satisfying to win a prize in front of a lot of people."
The crickets sang in the grasses. They sang the song of summer's ending, a sad monotonous song. "Summer is over and gone, over and gone, over and gone. Summer is dying, dying." A little maple tree heard the cricket song and turned bright red with anxiety.
"You have been my friend," Charlotte replied. "That in itself is a tremendous thing."
Wilbur never forgot Charlotte. Although he loved her children and grandchildren dearly, none of the new spiders ever quite took her place in his heart. She was in a class by herself. It is not often that someone comes along who is a true friend and a good writer. Charlotte was both.