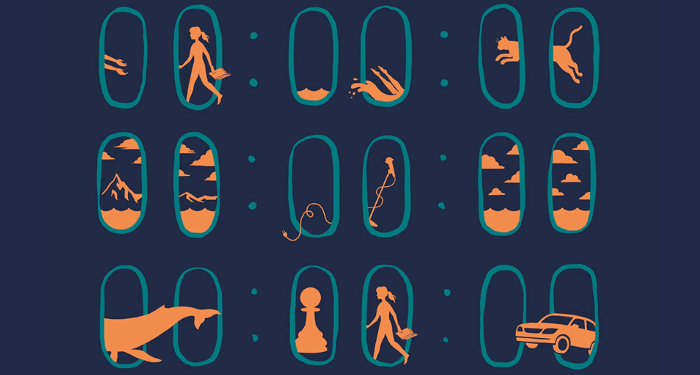 Lists
8 Books with Characters Who Have Considered Suicide But Find Their Rainbows
This content contains affiliate links. When you buy through these links, we may earn an affiliate commission.
Content warning: this post contains descriptions of suicide attempts.
One of the most beautiful things about literature is how we find ourselves in books. Books can make us feel less alone. Even in "normal" times when we aren't dealing with pandemics and large-scale unrest, 40% of adults report feelings of loneliness. Reading fiction can reduce those feelings.
It's not easy talking about suicide. I've struggled with suicidal ideation for much of my life. When I was 16, I gave in to that nagging little voice in the back of my mind. It told me that my life would never get better, that the world was better off without me. I gathered all the pills I could find, finished my homework, swallowed the pills, and went to bed. I remember waking up the next day, feeling disappointed and utterly alone.
Now, I am a happy and well-adjusted adult. I'm successful by conventional standards, with a loving spouse and a job I enjoy. I have a wonderful community of both genetic and found family members. Nonetheless, there are still times when there's a whisper in the back of my mind. It still tells me that the world is too heavy to bear and that it would be better off without me in it.
When you try to talk to people about that feeling, they often get understandably upset. It's scary for people who love you to hear that you would even think about ending your own life. Still, such responses can make you feel even more isolated. The little voice at the back of your mind whispers that there is something profoundly wrong with you since other people don't think about death as a relief or escape.
Additionally, it has helped me to discover like-minded folks in literature. I find it encouraging to read about characters who have attempted or considered suicide, but come out the other side. Inspired by the play title for colored girls who have considered suicide / when the rainbow is enuf, I decided to compile a list of such books. I hope that the books on this list might help someone like me feel less alone and maybe a bit more hopeful.