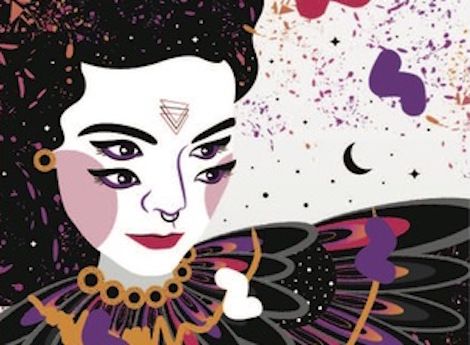 Interviews
The Challenge of a New Anthology: Ms. Aligned 2
This content contains affiliate links. When you buy through these links, we may earn an affiliate commission.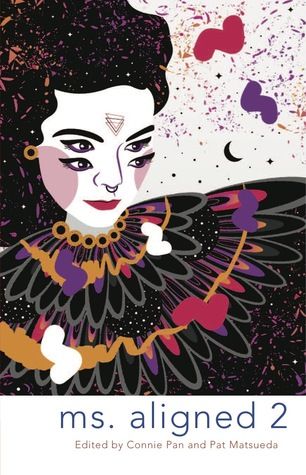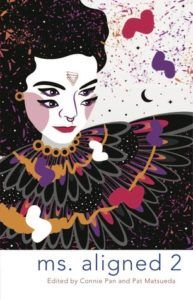 Sometimes an important new reading option crops up in the literary world, and it seems necessary to tell the Book Riot readership about it. It helps that this anthology publication is edited by Book Riot's own Connie Pan.
Full Disclosure: I am friends with both Rebecca Thomas and Connie Pan. They, along with Pat Matsueda, acted as editors of Ms. Aligned 2. Rebecca, Conne and I all received our MFA's together several years ago. It's amazing to see where fellow writers go and the work that they do. Anthologies are tricky publications with complex editorial choices and demanding requirements. So, for readers and writers alike, it's important to pick Connie and Rebecca's brains to understand their approaches to the editor's role.
Published Oct 30th, Ms. Aligned 2 is the second anthology in a series. This time through, the collection includes "fiction, poetry, and nonfiction in which women writers explore male thinking, behavior, and identity."
In our current political and social climate of change, it's a compelling idea for writers who identify as women to write directly about or from the viewpoint of men. Rebecca noted their hopes in pulling this project together: "The only way forward right now is through seeing, hearing, and empathizing. I think each piece in the anthology speaks to this."
Granted, the challenge here isn't just in theme, but also editorial choices, the balance of tasks, and the meticulous demands of line-editing.
To pull this anthology together, Connie noted the complexities of long distance collaboration: "Our editorial team resides in West Virginia, California, and Hawai'i. That's a lot of time differences and emails. As writers who work full-time while balancing side hustles, families and partners, we're constantly working, so we organized a shared Google Drive folder…The process was a skilled and mostly successful dance."
With the initial call for submissions, Ms. Aligned took on all three genres, and thus so did Rebecca and Connie. Rebecca noted the challenge of this, but also the exciting options: "As fiction writers, we inhabit our protagonists. Because of that, I was particularly interested in seeing how other genres use the idea of women writing from a male perspective. I think I was most drawn to the idea of nonfiction. With nonfiction, the lens of a woman exploring male thinking is most apparent (the author's I is more present here), and I was so pleased with the nonfiction essays that we have."
It's important to point out here that this is the kind of grassroots editing that is brought to the surface through staff dedication. This isn't coming from a publishing house with lots of resources, so Rebecca, Connie and Pat had to give a lot of time and a lot of themselves to this project. The work was supported in part by the SEED IDEAS office of the University of Hawai'i at Mānoa, and was published by El León Literary Arts of Berkeley. If you can find, as a reader, a small publication like this that shows such drive, you can almost feel the love in the pages. There are lots of anthologies like this out in the world– they are often themed, regularly published and almost always supported by a small staff.
It's my hope that anthologies like Ms. Aligned can get more attention. Anthology collections are where exciting writing comes to the surface. Like Zines of the 90's and into the 2,000's, anthologies are hidden gems of culture and talent that are more available now with the democratization of publishing. Connie, meanwhile, hopes that Ms. Aligned brings readers a new depth in their reading: "I hope people feel seen, comforted, hopeful, inspired."