Lists
15 Celebrity Book Clubs and Bookish Celebrities to Follow in 2019
This content contains affiliate links. When you buy through these links, we may earn an affiliate commission.
If you're struggling to decide what to read next, or can't join an actual book club, celebrity book clubs just might be what you're looking for. And they're growing in popularity. Once this was a field dominated by Oprah (the queen of celebrity book clubs), but more and more famous people are interested in telling us what to read.
Some celebrities have official book clubs you can participate in through Goodreads or Facebook, and some just post what they're reading on Instagram. Either way, celebrity book clubs are a great source of inspiration for what to read next. I've rounded up some of the best actual celebrity book clubs plus bookish celebrities to follow on social.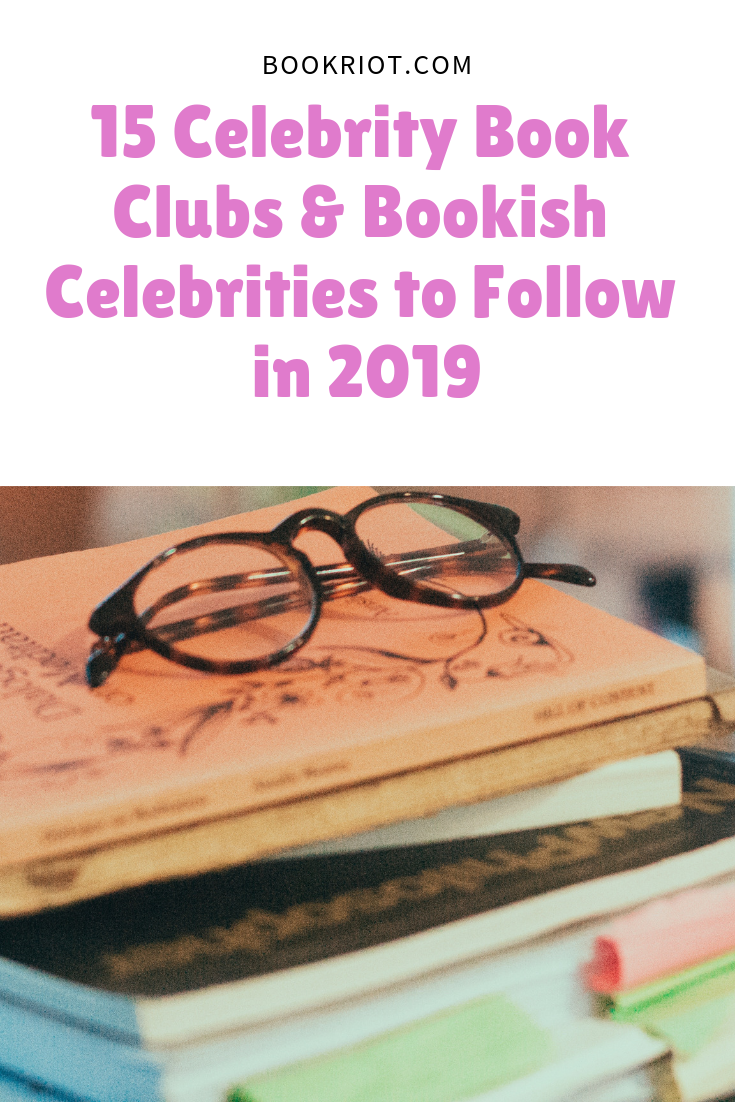 Actual Celebrity Book Clubs
Oprah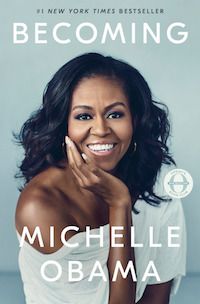 The original celebrity book club! Oprah's Book Club was originally a segment on her talk show where she'd pick a book and discuss it with her audience. Oprah's seal of approval helped many of these books become bestsellers. But after a few controversies (the infamous James Frey incident, Jonathan Franzen being annoyed that Oprah was getting women to read his books), Oprah switched to reading a lot of classic novels. I guess dead authors can't be annoying. These days, Oprah's Book Club has moved online. Her most recent pick is Michelle Obama's Becoming.
(By the way, don't listen to Franzen—Oprah has great taste!)
Reese Witherspoon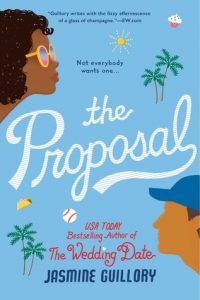 Elevating female voices is the stated goal of Reese's Book Club x Hello Sunshine. Witherspoon announces a new pick each month and you can participate in the discussion on Facebook and Instagram, or just read along at home. Her latest pick is The Proposal by Jasmine Guillory.
Emma Watson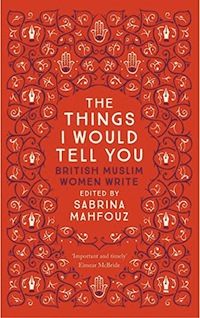 Emma Watson's feminist book club, Our Shared Shelf, has an active presence on Goodreads. Participants can discuss their reading with one another and take part in all kinds of bookish discussions. This winter, they're reading The Things I Would Tell You: British Muslim Women Write, edited by Sabrina Mahfouz. Watson's club seems to make a real effort to be intersectional, which is great to see.
Emma Roberts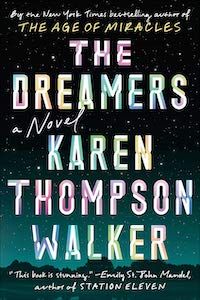 Emma Roberts and Karah Preiss run Belletrist, a book club that also highlights independent bookstores (which is super cool). Before launching the club, Roberts got her start in the book influencing game by posting her latest reads on Instagram. Their January 2019 pick was The Dreamers by Karen Walker Thompson, the latest in a list of (I think) smart picks that showcase compelling nonfiction and buzzy fiction by women.
Sarah Jessica Parker
SJP has her own imprint with Hogarth Press, where she publishes titles that reflect her interests as a reader. She has also partnered with the American Library Association's Book Club Central to create SJP's Picks. The most recent SJP pick is Heartland by Sarah Smarsh.
Andrew Luck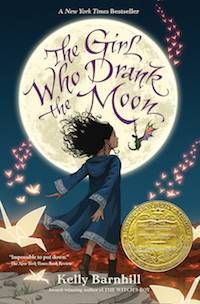 NFL star Andrew Luck's book club offers picks for either "Rookies" (for kids) and "Veterans" (for older readers)—adorable! This month's choices are Kelly Barnhill's The Girl Who Drank the Moon and James S.A. Corey's Leviathan Wakes.
Florence Welch
This is my personal favorite celebrity book club because I want to grow up to be Florence Welch. Yes, the woman behind Florence and the Machine has her own book club! It seems to have grown organically from Florence's personal love of reading, so it's less slickly curated than some of the other ones on this list but is not run by Florence herself (though the books are recommended by her). New recommendations are posted to Facebook and Instagram, where anyone can read along and chime in with their thoughts. The most recent picks are two poetry collections by Hera Lindsay Bird called Hera Lindsay Bird and Pamper Me to Hell & Back.
Jimmy Fallon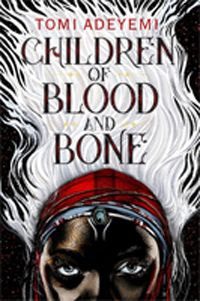 In June 2018, Fallon launched a Tonight Show summer book club. We'll see if it happens again this summer, but the first pick was pretty great: Tomi Adeyemi's Children of Blood and Bone.
Felicia Day
Actor and writer Felicia Day, along with Veronica Belmont, Kiala Kazebee and Bonnie Burton, runs the book club Vaginal Fantasy to discuss "romance genre books with strong female lead characters." I'm here for a romance book club! You can join in the discussion on Goodreads, where they are currently reading Bitten by Kelley Armstrong.
Sarah Michelle Gellar
Everyone's favorite vampire slayer posts her reads on Facebook and Twitter, usually using the hashtag #SMGbookclub. This book club isn't as formal as the others here—it seems to be a way for SMG to share what she's reading with her followers.
Has anyone read this? It's SO good #SMGbookclub #vacationreading #TheNest pic.twitter.com/wWpBcdJvq4

— Sarah Michelle (@SarahMGellar) June 24, 2016
Bookish Celebrities
Unfortunately, the world of official celebrity book clubs is pretty white so far. But there are plenty of celebrities of color who share what they're reading on social, so you can create your own book club by doing a read-along. Here they are!
Shonda Rhimes
We know Rhimes has excellent taste in books because she optioned Julia Quinn's Bridgerton series, which is currently in development (hurry, please?), among a few other literary adaptations she's producing for Netflix. Rhimes has also expanded into online content with the Shondaland website, which has great books coverage. And she's also been known to share what she's reading on Instagram.
Mindy Kaling
Kaling has written two books herself, so we know she likes books…and she often shares her picks on Instagram.
Roxane Gay
Gay is one of our foremost cultural critics and essayists, in addition to being a kickass fiction writer, so you can trust her opinions. She periodically posts lists of recommended books on Medium or her Tumblr, and you can also follow her on Goodreads, where she writes detailed and thoughtful reviews of what she's reading.
Barack Obama
Ah, remember when we could be confident that the president could read? Obama used to share his yearly book picks during his presidency and has continued the tradition now that he's no longer in the White House. Follow him on Facebook to see the lists. (And check out Book Riot's guide to reading like Barack!)
Michelle Obama
Like her husband, Michelle Obama is a reader (and now an author). She's been known to recommend books in interviews. Book Riot has a list of a few of her past recommendations.
For more bookish celebrities, check out this Book Riot list.