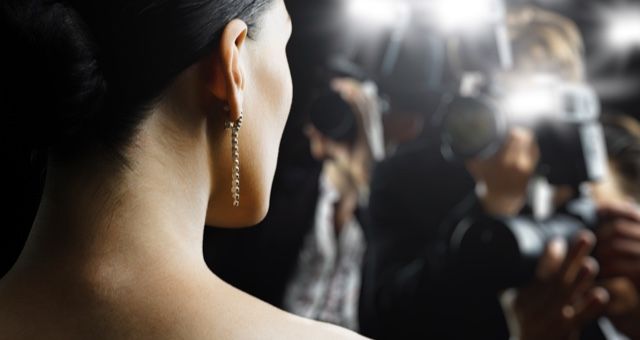 Conventions
9 Celebrity Authors Who Wowed at BookExpo and BookCon
This content contains affiliate links. When you buy through these links, we may earn an affiliate commission.
Once a year, book professionals and fans from around the country attend BookExpo and BookCon to celebrate their favorite authors and get a sneak peek at upcoming titles. And while big name authors like John Green, Tomi Adeyemi, and Cassandra Clare draw big audiences, attendees also flock to sessions featuring some of their favorite celebrities-turned-authors.
This year's BookExpo and BookCon lineup featured a wide array of celebrities, from actors to musicians to athletes and beyond. Check out some of the new and upcoming titles from celebrities who put on their author hats and took the stage at BookCon this year.
Adam Rippon
HI 👋🏻 I'm in NY for #BookCon19 and we should we hang tomorrow – I'll be doing a meet and greet at 10:15 and you can get tickets here https://t.co/S3mN39ojQA pic.twitter.com/bLWCWts08r

— Adam Rippon (@AdamRippon) May 31, 2019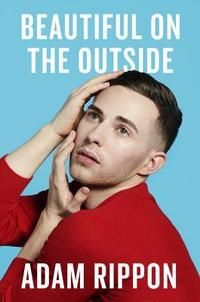 If you're a fan of Olympic figure skating, you probably recognize bronze medal winner Adam Rippon. And even if you're not an Olympics fan, between winning season 26 of Dancing with the Stars and making a splash on social media, you've probably seen him around. Rippon thrilled fans at BookCon while promoting his upcoming book, Beautiful on the Outside: A Memoir (October 15, Grand Central Publishing). His hilarious take on everything from growing up homeschooled to being America's Sweetheart (self-proclaimed, of course) kept BookCon audiences laughing, and his memoir is sure to be just as enjoyable.
Marcus Samuelsson
#TBT to all the fun we had with @MarcusCooks at Harlem Eat Up! Didn't get a chance to attend and meet Marcus? No worries! Swing by our booth at @thebookcon this Saturday (June 1st) from 11am – 12pm for your second chance. 🙌 https://t.co/NfH3WdQx7c pic.twitter.com/qcOKx5NZq1

— Audible (@audible_com) May 30, 2019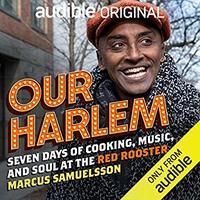 World-class chef and cookbook author Marcus Samuelsson is a big name in the food world for his restaurants like Harlem's Red Rooster. And if you're a fan of foodie TV like Top Chef, Iron Chef America, and Chopped, you've probably seen him showing off his skills. Samuelsson's 2012 memoir Yes, Chef gave fans insight into his culinary journey. At BookCon, he shared a preview of his new audiobook Our Harlem: Seven Days of Cooking, Music and Soul at the Red Rooster (June 27, Audible Studios). By following Samuelsson through a week at his award-winning restaurant, listeners will learn about the food, history, music, and people of an iconic New York neighborhood.
Neil Patrick Harris
So much fun chatting with @evachen212 and @ActuallyNPH at BookCon 🙌

(Also, in case you were wondering Neil is a Slytherin and Eva is a former Ravenclaw, current Gryffindor) pic.twitter.com/8jxADq4Q1j

— MJ Franklin (@heyitsfranklin2) June 1, 2019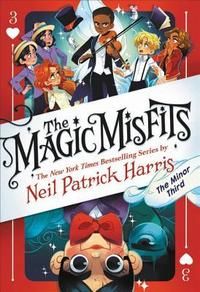 Neil Patrick Harris has done it all. Between Doogie Howser, M.D., How I Met Your Mother, A Series of Unfortunate Events, and hosting numerous awards shows, just about everyone has seen him on the small screen. But beyond his TV and movie career, he's also a stage performer, comedian, producer, singer, and magician. And in recent years, he's also built quite a following for his writing. His 2014 book Neil Patrick Harris: Choose Your Own Autobiography played with form and got a lot of attention. Now, he's focused on his bestselling middle grade series. Magic Misfits: The Minor Third (September 10, Little, Brown Books for Young Readers) returns young readers to the adventurous Magic Misfits world they already love. His panel with Instagram fashion director and author Eva Chen was packed with enthusiastic fans, ready to find out where their favorite characters are headed next.
John Cena
An awesome first day at @BookExpoAmerica.
Conversation with the educators, library owners, and those who work with young readers all centered around a growth mindset. Excited to see everyone tomorrow to continue our discussion and meet more of you who play this important role. pic.twitter.com/jLrDHhJ7a9

— John Cena (@JohnCena) May 31, 2019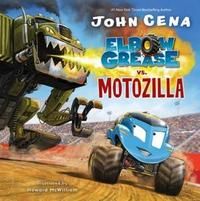 Professional wrestler, actor, and rapper John Cena has dabbled successfully in a wide variety of entertainment categories. Now, he's stepping into the literary ring with a series of children's picture books. The first book in the series, Elbow Grease, introduced readers to a little monster truck with big guts. Now he's back in Elbow Grease vs. Motozilla (October 8, Random House Books for Young Readers) to take on a monster machine with the help of his brothers. Cena fans filled seats at both BookExpo and BookCon to hear the wrestler offer a special reading and discuss his inspiration for the new book.
Tegan and Sara Quin
"If I could go back to high school, I wouldn't change anything. I'd tell Sara, 'It's okay, I promise it's going to be okay.'" @teganandsara @whembleysewell @them @thebookcon pic.twitter.com/4JwlISLyUq

— MCD⨯FSG (@mcdbooks) June 1, 2019
Canadian indie pop duo Tegan and Sara have a huge fan following, and hits like "Closer" and "Everything is Awesome" are impossible to get out of your head. Now, they're thrilling fans with a new coming-of-age memoir, High School (September 24, MCD). At BookCon, the twins sat down to discuss their high school years and the experience of writing a shared memoir. With stories of family conflict, identity, sexuality, and discovering their musical voice, High School will show a new side of the iconic musicians.
Susan Rice
. @AmbassadorRice, author of #ToughLove joins @SamanthaJPower, Senator Janet Howell and her daughter-in-law Theresa Howell in a panel discussion on how women are shaping politics today. @SimonBooks #BookExpo19 pic.twitter.com/qmB29iB1hD

— Simon & Schuster (@simonschuster) May 31, 2019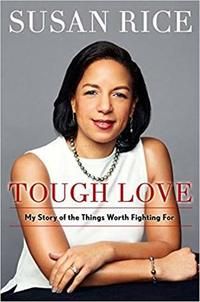 Susan Rice is one of the most prolific public officials from the Obama administration, serving as a National Security Advisor and U.S. Ambassador to the United Nations. Many BookExpo attendees were excited to learn more about her experience in government and her upcoming memoir, Tough Love: My Story of the Things Worth Fighting For (October 8, Simon & Schuster). Rice's intimate and honest book about her work in public service also gives an insider's look at some of the most complex political issues of recent years.
Alyssa Milano
My partner in #HOPE. @debbierigaud gives me hope. 🥰 Thanks for all that came by #BookCon today. #BookExpo19 #BEA2019. pic.twitter.com/rBVPoy7pSW

— Alyssa Milano (@Alyssa_Milano) May 31, 2019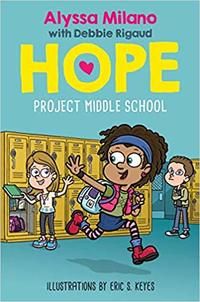 Actress and activist Alyssa Milano is known for everything from Charmed to bringing attention to the #MeToo movement. Now she's jumping into the children's book world with a new series about Hope, an 11-year-old who is determined to change the world. She visited BookCon to talk about Project Middle School (October 1, Scholastic Inc.), written with Debbie Rigaud and illustrator Eric S. Keyes. Middle school is hard, even for a passionate young activist. Milano's new book was created to inspire youngsters to make a big difference, even when they feel small.
Evangeline Lilly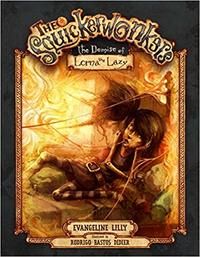 Actress Evangeline Lilly has been charming viewers since Lost. More recently, she's been winning hearts as the superhero Wasp in the Marvel Cinematic Universe. Fans may be surprised to learn that Lilly began her career as a children's book author in 2014. Her newest book in the Squickerwonkers series, The Demise of Lorna the Lazy (October 1, Quiet Cocoon) with illustrator Rodrigo Bastos Didier, drew the attention of many fans at BookCon. These dark, beautifully illustrated books are creepy, crawly, and delightful.
Akilah Hughes
Where's my pen, bitch I'm signin' #BookCon2019 pic.twitter.com/gjeyyN9eoj

— Akilah Hughes (@AkilahObviously) June 2, 2019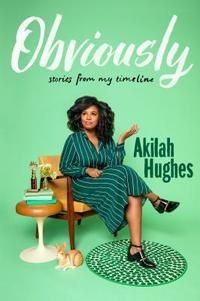 Comedian and social media celeb Akilah Hughes is hilarious and wonderful, so it's no surprise that BookCon attendees rushed to hear about her upcoming essay collection. Hughes discussed her upcoming book Obviously: Stories from My Timeline (September 24, Razorbill) on panels and at autographing sessions, and fans can't wait to get their hands on a copy. With stories of growing up in small town Kentucky, becoming a spelling bee champion, failed attempts at joining the cheerleading team, and pursuing her dream of becoming a performer, this essay collection is sure to have readers laughing out loud.
---
Did you see your favorite authors at BookCon this year? Tell us about it in the comments! You might also enjoy:
15 Celebrity Book Clubs and Bookish Celebrities to Follow in 2019
Another Year, Another BookExpo
8 Celebrity Memoirs to Read this Fall