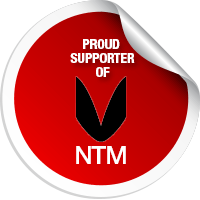 September is National Translation Month, and thanks to Loren Kleinman (poet, author, educator and journalist) and Claudia Serea (Romanian-born poet and translator), this month-long celebration of translated poetry and prose is marked by interviews, translations, events, and more, all on the site linked above.
According to the site:
National Translation Month's (NTM) mission is to encourage readers worldwide to celebrate literary works in translation from a variety of international authors, both past and present.
Efforts like this bring a much-needed boost to translators and translated works and help highlight the fantastic novels, poetry collections, and nonfiction being published today by such presses as Open Letter, Dalkey Archive, Phoneme Media, New Directions, and many others.
Of course, National Translation Month aims to promote translation throughout the year. The original translations that the site features, for instance, are excellent introductions to works from underrepresented countries. For instance, NTM has recently published
Check out this fantastic resource and, if you're a translator, submit your work! And of course, promote translation throughout the year.