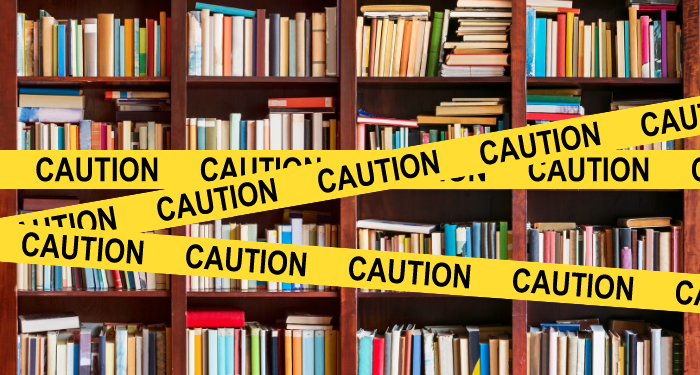 Every year, the American Library Association celebrates Banned Books Week. It's a week that has been observed for 40 years, highlighting historical and current attempts to ban books in schools and libraries in an attempt to censor materials students have access to. Earlier this year, I wrote about what rights students have to access books if you want an in-depth look at what is and isn't legally allowed. Members of the book community from librarians, teachers, booksellers, journalists, and book lovers of all types join together to support the freedom to express ideas and access information of all types, even those that are unpopular or contrary to the status quo. Books that are spotlighted during Banned Books Week are books that have been banned or targeted for removal in schools and libraries.
This year it's September 18-24 and the theme is Books Unite Us.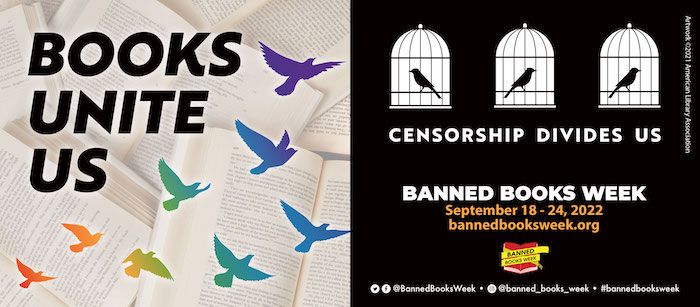 The Importance of Observation
The heat on censorship has been rising in America. Just last month in the Commonwealth of Virginia, where I teach and work, a case challenging the obscenity of Gender Queer and A Court of Mist and Fury was dismissed. In this instance, the challenger was trying to not only get these books banned from schools and libraries, but also to prevent booksellers in Virginia Beach from providing them to their customers. Public libraries face threats to funding and collection development.
It is more important now than ever to speak out and stand up for citizens' right to read. While people who want to ban or censor books are in the minority, just 29% of voters want to challenge books in public libraries and 33% want to remove books from shelves in school libraries, these percentages can have a big impact on a community if they are the only ones making any noise.
Observing Banned Books Week reminds us to educate ourselves on which books are being challenged. The American Library Association has a list of the top 10 challenged books by year. The lists are always changing, and you might be surprised what books are on it from year to year. Gender Queer, published in 2019, was the most challenged book of 2021 and in 2020 it was Melissa, published in 2015. These books were published years before they were most challenged. The 2021 and 2020 lists include books that many consider classics such as The Bluest Eye, To Kill a Mockingbird, and Of Mice and Men.
Things You Can Do
Start a banned book club at your local or school library. If this seems intimidating, I've written a how-to guide for starting a club with teens.
Join the Unite Against Book Bans campaign, where you can partner with other readers in the fight against censorship. They have a toolkit with talking points and social media tools.
Host a banned books week trivia game at the library. There's a program kit already made for you. All you have to do is fill out the form with your name and email, then you are able to download the kit.
Write a letter using resources from the Dear Banned Author letter writing campaign. They provide templates for printable postcards. If writing a physical letter isn't your thing, they also have tips for tweeting.
Check out the ALA's free downloads for this year's celebration. They have posters, infographics, and the 10 most challenged books of 2021.
Follow BannedBooksWeek on Twitter. Not only will you be up to date on all the latest happenings of the week each year, but they also post news stories about censorship, ideas for displays, and good things libraries are doing in their communities.
Create a virtual escape room or lockout situation like this one from Algonquin Area Public Library District. The player has to answer questions about the library, the collection, and banned books in order to be entered to win a prize. Using Google Forms, a similar game could easily be created for your friends or your library patrons.
Learn more about the 2022 honorary chair of Banned Books Week George M. Johnson, author of All Boys Aren't Blue.
Virtual Events
There are virtual programs all throughout Banned Books Week.
Displays
Rioter Kelly Jensen wrote an excellent guide on how to make a good banned books display. She mentions that it's important to not only highlight the classic books that come to mind when we think of banned books, but to also include recent releases, have advocacy materials available along with displays, focus on celebrating intellectual freedom, and be sure to include a call to action for patrons.
I would be remiss if I didn't include a few sources for ideas about physical displays as well. Kelly suggests having a display that is empty of books, with book holders only, for a big impact on what censorship could realistically look like without advocacy for intellectual freedom. The ALA has a list of ideas for displays from locked up boxes to burned banners. Also check out the Banned Books Week Pinterest page with creative visuals to spark ideas.
However you choose to celebrate, I hope that you make sure to take action this month in supporting your local or school library. Whether that's educating yourself on the rights students have to access books or figuring out how to contact your legislators about book bans. Your voice and your vote matter.