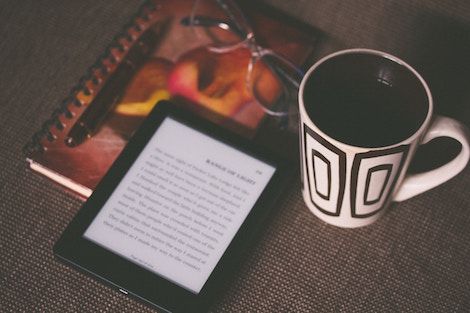 News
Celebrate World Book Day With Free Reads From Amazon
This content contains affiliate links. When you buy through these links, we may earn an affiliate commission.
Hey hey, World Book Day is April 23, and Amazon is celebrating with nine free ebooks! Visit Amazon's Read the World page and get your hands on these books to read your way across the world, from North Korea to Indonesia to Turkey to Spain.
I'm a little embarrassed to say I haven't heard of any of the books, but this is a great opportunity to get my read on. Each one sounds SO GOOD. And the best part: they are all translated works.
The heartrending true story of one man's harrowing escape from the oppression of North Korea.
The House by the River by Lena Manta, translated by Gail Holst-Warhaft
An emotionally powerful saga following five young women as they realize that no matter where life leads them, the only constant is home.
Still Waters by Vivica Sten, translated by Marlaine Delargy
When a body washes ashore on an idyllic Swedish island, it forever changes the lives of the island's residents.
The Great Passage by Shion Miura, translated by Juliet Winters Carpenter
This award-winning novel is a reminder that a life dedicated to passion is a life well lived.
In this sweeping story of love, adventure, and compassion, a young Turkish couple traverses Nazi-occupied Europe to gain their freedom.
The Gray House by Mariam Petrosyan, translated by Yuri Machkasov
An astounding tale of how what others understand as liabilities can be leveraged into strengths.
The Question of Red by Laksmi Pamuntjak, translated by the author
In this saga of love, revolution, and resilience, one woman must find the courage to forge her own path.
In this haunting page-turner, a boy who lives underground will discover that light exists in even the darkest of places.
Ten Women by Marcela Serrano, translated by Beth Fowler
A group of women with divergent life stories bond over triumphs and heartaches in this beautiful tale about universal connections.
So go celebrate World Book Day and fill your ereader with new free books!
Unfortunately, this offer is only available for US readers. Sorry, friends!