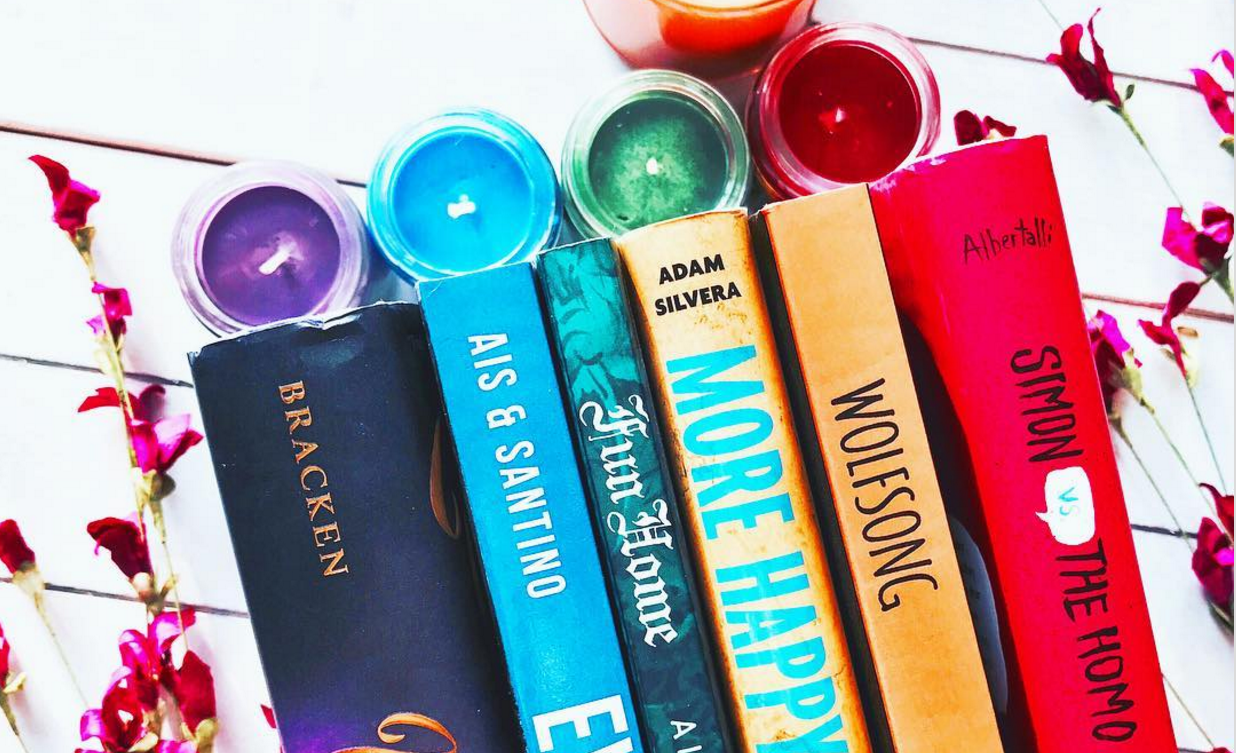 LGBTQ
Celebrate Pride With Queer Rainbow Book Stacks!
I will admit: I love a rainbow. Rainbow arrangements of objects, rainbow flags, and sure, even the real thing. It's a good thing I'm queer af, so I can happily array myself with rainbows without appropriation. So of course, combining rainbows with books is also going to be a success for me.
During Pride month, I love seeing all the Pride-themed rainbow stacks of books get posted. Pro tip, though: please don't make rainbow stacks of cis/straight/allo books during Pride. This is a great opportunity to promote LGBTQIA+ authors, not the authors that get the spotlight the rest of the year. Luckily, I've already seen a ton of great ones, and I wanted to share them!
From the classic rainbow:
To some snazzily accessorized versions:
June LGBTQ+ books (I've read all but two of these books so I need to find some more for this month 😅) happy Pride month everyone! 🌈 pic.twitter.com/YF8xIGFbNs

— A 💛🌾🌻 (@thebookadvocate) June 1, 2017
https://www.instagram.com/p/BVBMmn1FPg1/
https://www.instagram.com/p/BU96c_4DS7n/
There are stacks that reach for the ceiling:
I know it's cliched but I couldn't help myself… I made a rainbow of wonderful LGBTQIA+ YA books for #Pride2017 pic.twitter.com/VR3aHptWTl

— Lelia Nebeker (@LeliaBean) June 1, 2017
Well this is taller than intended 😅 pic.twitter.com/uC3lMq0I8h

— tash (@immortalbanner) June 2, 2017
And some like to spread out:
Here's a #Pride themed #tbt for you all… #HappyPride #pridemonth pic.twitter.com/pBt5IJ45ST

— Red Balloon Bookshop (@RedBalloonBooks) June 1, 2017
And, of course, the rainbow isn't the only flag flown this month! Here's a bi pride version!
Have you seen any rainbow Pride stacks that I missed? I hope to see more throughout the month! And to build my own. Happy queer reading!