#

Quizzes

Your one-stop-shop for reading quizzes and book quizzes, from the serious to the silly. Whether you want to find out which secondary Jane Austen character you are, or if you'd survive Game of Thrones (tl;dr: probably not), we've got the book quiz for you!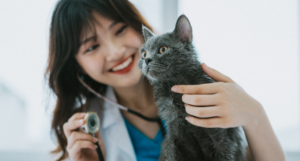 QUIZ: What's Your Tropey Romcom Career?
April 13, 2023
Are you an Owner of a Small Town Dog Biscuit Bakery or more of a Wedding Planner Who Doesn't Believe in Marriage? Take this quiz to find out!