#

Manga

Whether you're looking for new manga recommendations or advice about where to find the best manga, we've got coverage for you! Stick around, get comfortable.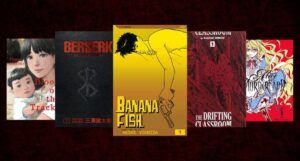 9 Excellent Dark Manga to Fill You With Despair
March 13, 2023
Whether they center around horror, dystopia, or simply the despair of everyday life, these dark manga delve into a variety of dark themes, including Alice in Murderland by Kaori Yuki.