#

Critical Linking

Our daily round-up of book news, interesting bookish goings-on, and miscellaneous literary links. Tastes great with coffee.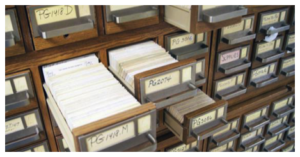 A Look At The Library of Congress Card Catalog: Critical Linking, February 5, 2017
February 5, 2017
A peek at the LOC's library card catalog and more in today's round-up of great bookish links.