#

Comics/Graphic Novels

We love capes and tights, we love graphic memoirs, we love web comics– we love it all! Stick around for comic book news, first-looks at comic book art, and (of course) comic book reviews. We're also here to talk about all those comic adaptations!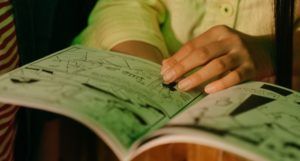 On Being a Comics Reader vs. Being a Comics Fan
September 22, 2021
I've given up trying to force myself to be a different kind of comics reader. It's okay to love comics while not partaking in fandoms.