#

Book Fetish

Bookish things for those with a fetish for books. Follow us on Pinterest for even more goodness.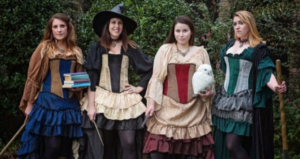 Bookish Etsy Costumes To Buy Right Now
October 22, 2019
Still trying to get ready for Halloween? These literary etsy costumes will satisfy all your dress-up needs from Effie Trinket to Sabrina.